---
February 15, 2011 8:43 PM
ORLANDO, FL.–IBM chairman Sam Palmisano may have been jet lagged, flying 7,000 miles to Orlando from Asia, but he was feisty enough to take some shots at unnamed competitors.
Unlike rival Oracle CEO Larry Ellison –who relishes tweaking IBM, SAP and others by name– Palmisano didn't specify his targets.  But you can probably guess who they are. Continued »
---
---
February 9, 2011 2:05 PM
By Colin Steele, Senior Site Editor
ORLANDO — VMware partners have some new rewards to strive for.
The company announced some channel incentives today at the Partner Exchange conference. The biggest is the VMware Sales Rewards Club, which awards points to individuals for the sales they make and for their training activities. They can then turn in those points for prizes, gift cards and travel. Continued »
---
February 9, 2011 1:59 PM
By Colin Steele, Senior Site Editor
ORLANDO — VMware is moving away from certifying partners by size, instead focusing on their areas of expertise.
Two new channel specializations debuted today at the company's Partner Exchange conference. The specializations will recognize partner organizations that focus on customers in the education and U.S. federal government markets. Continued »
---
February 7, 2011 4:52 PM
The value of IT certifications as a gauge of technology skills and product knowledge is on the rise and likely to continue along that path — even as companies struggle to find enough candidates for open positions, according to a new survey by CompTIA.
But the person's real-world experience, track record and past accomplishments still are the most important factors when screening a candidate, the data show. Continued »
---
February 4, 2011 5:55 PM
VMware partners based in New England, the Midwest, well frankly anywhere but Florida, are dying to get to sunny Orlando for the VMware Partner Exchange.
News going into the show is that VMware will start charging for heretofore free software enablement toolkits. Shockingly, all the partners interviewed by Colin Steele of SearchITChannel.com seemed fine with this. Take it from one who's covered the Microsoft and other vendor channels for awhile, adding a pricetag to a freebie never goes down well with profit-challenged VARs. But then again, VMware partners, unlike many Microsoft VARs, can still actually make money selling, installing and supporting VMware products. Continued »
---
January 31, 2011 5:27 PM
Randall Runk is leaving Hewlett-Packard today, after nearly four years at the IT giant.
An HP spokewoman confirmed the move on Monday, adding that John Maguire is joining HP as senior vice president, worldwide sales for the huge enterprise services group. Maguire is coming from Accenture.
 Runk joined HP in June 2007 as senior vice president of HP's Technology Services Group (TSG). He had been at Oracle.
Runk is leaving to "pursue opportunities outside the company," according to HP.
Check out more IT channel news on SearchITChannel.com and follow us on Twitter!
---
January 31, 2011 2:44 PM
As a long-time blogger on green IT matters, I can guarantee that one thing you're going to hear more about from your customers as they replace their outdated computers and servers this year is how to ensure that the stuff that's leaving isn't going to wind up in a landfill or, just as bad, in some third world country where it will have an equally negative environmental impact. Not to sound too cynical, but more and more states are taking punitive action to ensure that the problem of electronic waste, aka e-waste, is addressed. Continued »
---
January 27, 2011 9:12 PM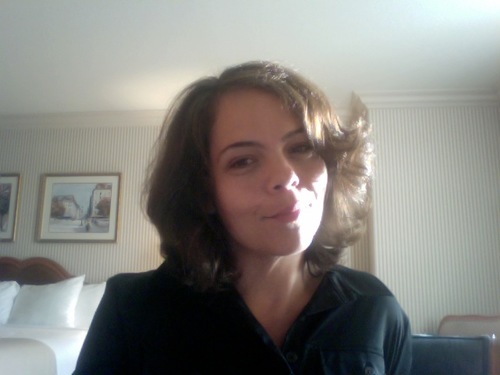 Profile: rivkalittle
If you were once a networking solution provider that thought you could avoid the data center, think again. The average networking VAR is not only working on the data center LAN, but they're also often charged with the task with planning the move to converged storage and date center networks.
To address that need, this week Brocade Networks enhanced its channel partner program to include training and certification for VARs focusing on data center switching fabric implementation, as well as application delivery optimization.
Central to the upgrade is the Virtualized Fabric Partner Specialization and the Certified Ethernet Fabric Engineer (BCEFE) Certification for partners that speciale in the delivery of Ethernet fabric technologies.
The certification will focus on Brocade's VDX fabric switching, which enables switching and management across storage and data center networks even in a multi-vendor environment. In order to qualify for the program, VARs must be Brocade elite partners and have BCEFE-certified staff in-house.
Brocade also added an application delivery certification for partners focusing on load balancing and performance optimization on converged networks.
---