---
June 3, 2014 7:01 PM
Channel
,
CompTIA
IDC Corp. has said that every major IT player will make big investments in third platform solutions, those built around social, mobility, cloud and big data. Gartner says that these technologies are the fuel for the digital workplace. Channel partners have been getting an earful from their vendor partners about the need to rethink their business strategy as the industry transitions to the third platform.
Today, CompTIA released research findings about the adoption of and challenges around mobile technologies in the workplace. CompTIA's Third Annual Trends in Enterprise Mobility study, conducted in March among 400 business and IT executives in the U.S., offers customer insight to help partners shape their mobility practices.
May 20, 2014 9:53 PM
Channel
,
Internet of Things
The volume of talk around the Internet of Things (IoT) has been on the rise for at least the past year. It seems like every vendor is explaining it, touting it and advising channel partners to get onboard for the umpteen opportunities that are there for those who do.
Well, a recent survey offers some perspective on the IoT.
---
April 29, 2014 6:42 PM
Channel
,
CompTIA
,
IT staffing
In a blog entry posted last week — "The big IT job skills squeeze" — I reported on IT staffing shortages as the unemployment rate for IT jobs dips below 3 percent. Well, there's no news like good news. According to the most recent CompTIA IT Industry Business Confidence Index (ITIBCI) report, IT industry executives continue to express optimism about business prospects.
In its Q2 report, which is based on 305 IT executives' opinions of the U.S. economy and was conducted in early April, the business confidence index continued its upward climb to 61.3 on a 100-point scale, up slightly from 60.2 in the Q1 report, according to CompTIA.
---
April 23, 2014 9:43 PM
Channel
IT skill shortages can be a double-edge sword for partners.
On one hand, channel partners can exploit IT staffing shortages at potential client sites and find new business opportunities (as mentioned in a recent story on SearchITChannel about new managed security services from Cisco, for example). That's the good news. Continued »
---
May 21, 2013 9:22 PM
IT management software vendor SolarWinds announced late Tuesday that it will buy remote monitoring and management (RMM) software vendor N-Able, which is privately held, for $120 million in cash.
SolarWinds executives said that the purchase of N-Able will enable it to "more effectively serve small businesses' evolving IT needs by empowering the MSPs many of them have come to rely on." N-Able, which is based in Ottawa and has about 180 employees, sells its products primarily to managed services providers (MSPs).
SolarWinds said that starting immediately with the close of the sale, it will sell N-Able products exclusively on a subscription model, thereby eliminating the perpetual license model.
According to N-Able, SolarWinds, which is based in Austin, Texas, plans to retain N-Able's brand. N-Able founder Gavin Garbutt will retire with the sale of the company. The N-Able business will be headed up by J.P. Jauvin as general manager. The company named two other executives, Mike Cullen and Derik Belair, who will remain with N-Able. SolarWinds said that all other employees will be retained in the purchase.
The deal is expected to close by the end of this month.
---
May 15, 2013 7:21 PM
U.S. public-sector partners that align with Ingram Micro now have access to Cisco's entire portfolio of technology products and solutions with the announcement today that Ingram Micro has added gained access to Cisco's General Services Administration (GSA) schedule.
The expansion of its Cisco partnership, announced today at the 2013 Ingram Micro Federal Summit in National Harbor, Md., adds to Ingram Micro's GSA Schedules program, which includes offerings from hundreds of other leading hardware, networking, security, software, systems and storage vendors, according to the distributor.
Ingram Micro gained access to the U.S. General Services Administration's GSA Schedules program with the acquisition in 2012 of distributor Promark Technology. The GSA Schedules program establishes long-term, government-wide contracts with commercial firms to provide federal agencies with access to commercial supplies and services.
Besides Ingram Micro, there are two other Cisco GSA Schedule holders: Westcon Group and ECAmerica.
Ingram Micro and Promark, now a subsidiary of Ingram Micro, offer a team of field-based sales, technical and credit support personnel, as well as marketing specialists.
---
May 14, 2013 1:51 PM
In response to channel partner requests, Dell Inc. yesterday launched an online Solutions Configurator to make it easier for partners to configure Dell Enterprise Solutions, including Dell storage, servers, networking and converged infrastructure offerings.
According to the vendor, the Solutions Configurator allows partners to create multipart, customized enterprise solutions. As part announcement, Dell is also rolling out pre-configured solutions, training videos and dedicated sales support collaboration.
The Solutions Configurator integrates with deal registration to help close deals faster. It saves time by streamlining the configuration process, thus allowing partners to have a complete solution already built at the time of deal registration. Solution configurations can also be saved and modified for future instances, helping to speed the time to close a deal, according to Dell.
Prior to the introduction of the Solutions Configurator, partners would purchase individual products online and would then have to configure them separately rather than as one end-to-end solution, or they would have to work with a Dell technical sales specialist to configure a complete solution.
While there's no mobile app, the tool can be used on mobile devices. Dell is reportedly working with channel partners to determine improvements and will continue to use partner feedback to make enhancements to the tool.
The Solutions Configurator is now available to U.S., Canada, U.K. and German channel partners with expanded availability to the Netherlands and France scheduled for later this month. Dell plans to have it fully live in its top 10 markets globally by the end of the year.
---
May 3, 2013 5:28 PM
Juniper Networks has named Chris M. Jones as vice president of partner sales, following the high-profile departure of Americas channel chief Frank Vitagliano to Dell at the end of March. Jones, who joined Juniper in 2010, previously held the spot of vice president of worldwide sales at the company, a position focused on enterprise sales.
According to a blog post on Juniper's site, Jones has been in the position since April 1. In a Q&A posted on the blog, Jones said he plans to drive collaboration between Juniper's partners and the company's sales team. Juniper is planning "proactive enablement activities" for partners.
Prior to joining Juniper, Jones was director of worldwide channels for Cisco WebEx from 2008-2010, having joined Cisco in 2005. Prior to Cisco, he spent six years at Proxim, and prior to that, five years at US Robotics.
---
March 4, 2013 11:55 PM
U.S. enterprise IT spending, including money spent on hardware, software and IT services, is expected to grow by 6 percent, or $474 billion, in 2013, according to a new report from IDC, the United States Black Book, 4Q12.
The 2013 IT spending forecast, which looks at 15 enterprise industries, reflects a U.S. economy that IDC expects to stabilize in the second half of 2013, leading to moderately strong IT spending growth. IDC's Black Book is a database of IT spending information that's continually updated with quarterly releases.
---
February 22, 2013 5:02 PM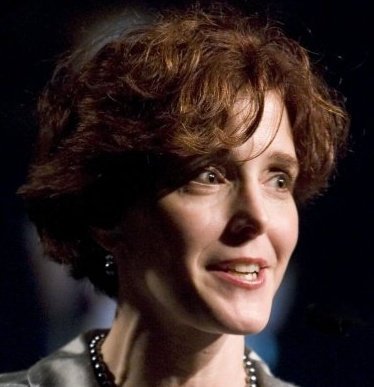 Profile: Heather Clancy
In my 2012 trends piece for SearchITChannel, I touched on an emerging trend that (to me at least) seemed a little "out there" – the rise of application "stores" within companies that were modeled after the popular ones serving up mobile apps for the Apple iOS and Google Android.
There's some new research out from Gartner, however, that reinforces that shift. Here's the high-level finding: by 2017, approximately one-quarter of all businesses will run some sort of internal app store for managing corporate-sanctioned software.
The main reason this is happening? Continued »
---