---
September 10, 2007 7:12 AM
The next few weeks will be big for the Software-as-a-Service (SaaS) category.
Salesforce.com is about to host its DreamForce event. NetSuite's IPO is on its way. SAP will unveil A1S on September 19 in New York.
As these events approach, and as Microsoft's 'Titan' hosted CRM wends its way toward availability—I guess we can't say it'll hit the shelves soon—the channel questions around this delivery model loom bigger than ever. SaaS is still viewed by many in the channel as the ultimate in disintermediation.
September 7, 2007 12:01 PM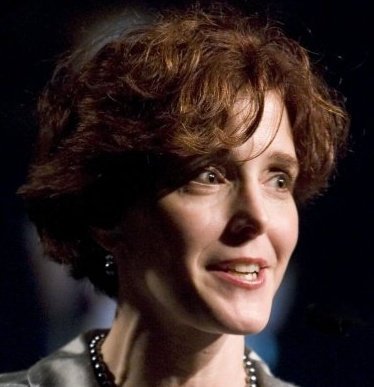 Profile: Heather Clancy
I believe we are about to see a dramatic overhaul in the way small businesses and midsize companies acquire their technology.
Notice that I did not say purchase.
A new solution financing program from distributor Ingram Micro is a sign of things to come – an increase in leasing and extended financing options that are used far too infrequently by most VARs.
---
September 7, 2007 6:50 AM
Judge strikes down part of Patriot Act A federal judge struck down parts of the revised USA Patriot Act on Thursday, saying investigators must have a court's approval before they can order Internet providers to turn over records without telling customers. [Forbes]
Microsoft aims at VMware's virtualization lead Microsoft Corp. , seeking to preserve the dominance of its Windows franchise, launched a new software application that takes aim at VMware Inc. , the leader in "virtualization" technology that allows a single computer server to operate like many machines. [Reuters]
Microsoft: Volume licensees to get fewer CDs, shorter contracts Microsoft is making a number of tweaks to its volume-licensing policies and procedures in the name of cutting complexity and reducing environmental waste.
[All About Microsoft]
Sun, NetApp heading for judgement day Network Appliance Inc. today announced that it has filed a lawsuit against Sun Microsystems Inc. seeking damages and an injunction against Sun to prevent further distribution of Sun's file system technology. [SearchITChannel.com]
---
September 6, 2007 3:57 PM
Business intelligence software vendor Cognos' acquisition of corporate performance management vendor Applix will unify the two companies' partner networks, said Cognos's vice president of product marketing Doug Barton.
VARs and system integrators (SIs) who currently sell either company's products will be able to train for and sell both after the merger, Barton said. Although he declined to comment on the eventual partner network's structure after the merger in detail, citing legal confidentiality agreements, Barton did say that Applix resellers will be brought into the fold of Cognos' partner network.
"We do have a very, very strong infrastructure around partners, and we would hope they would be able to avail themselves of that infrastructure and its leadership," he said. "It's gotten the time and attention of our senior management."
Barton would not comment on whether Applix partners would report to new regional managers after the acquisition, which is expected to close in the fourth quarter this year. Cognos does not expect much channel conflict as the companies' partners merge, essentially because there will be enough demand to keep all partners in business, Barton said.
"We're going to embrace partners to service that demand," he said, "and for those reasons we expect that the areas of potential conflict will be minimal."
Analysts predict a convergence of BI and CPM, and Barton said that Cognos and Applix target similar companies, those in the midmarket and large enterprise spectrum.
---
September 6, 2007 12:41 PM
Today is Microsoft's big company meeting at Safeco Field. The usual occupants, the Mariners, are off doing battle on the road–not too successfully—against the Yankees. But I digress.
Insiders say that 20,000 employees have signed up—the event usually takes 14,000. The bigger number no doubt due to the fact this is seen as something of a Bill Gates swan song
Aside from Gates, COO Kevin Turner, chief software architect Ray Ozzie are on tap to yak. Steve Ballmer will go last so attendees will somehow leave fired up and drained simultaneously.
Expect a lot more of the "people ready" message and yet another "Surfaces" demo. Insiders day Gates' prime message will be about software being at the center of Microsoft's business.
No kidding.
(Although if he doesn't delve into the services delivery module, expect a bunch of speculation that the whole SaaS push is being re-evaluated.)
Barbara Darrow, a Boston-area journalist, can be reached at badarrow@comcast.net. 
---
September 6, 2007 6:16 AM
Dell founder 'unaware' of company's financial shenanigans Michael Dell briefly addresses accounting scandal, also answers questions about the company's strategy in retail and consumer PC markets. [CNET]
NAC switches, appliances help track users, malware Some vendors are offering switches and appliances to monitor traffic for malware and unauthorized access, as the NAC market including Cisco NAC and Microsoft NAP sorts itself out.
[SearchSecurity.com]
Cognos follows the CPM pack, acquires Applix With Oracle, SAP and Business Objects investing heavily to extend corporate performance management into the finance office, Cognos today responded by buying Applix.
[SearchDataManagement.com]
---
September 5, 2007 10:52 PM
Network Appliance Inc. today announced that it has filed a lawsuit against Sun Microsystems Inc. seeking damages and an injunction against Sun to prevent further distribution of Sun's file system technology. 
The lawsuit, filed in the United States District Court, Lufkin, Texas, alleges that Sun violated seven NetApp patents primarily related to its ZFS technology.  In addition, NetApp is asking the court to declare that it has not infringed on three of Sun's patents.   
In a conference call today, NetApp officials said the intellectual property spat began 18 months ago when Sun presented to NetApp a set of patents that they claimed NetApp infringed upon and requested a cross license agreement as well as "a lot of money," David Hitz, NetApp's founder and executive vice president explained. 
"That demand caused us to examine carefully whether we were infringing their [intellectual property] rights and also whether they might be infringing ours," said Dan Warmenhoven, NetApps chief executive officer.  
In a blog that further sheds light on NetApp's counter attack, Hitz said Sun's ZFS "was a conscious reimplementation of our Write Anywhere File Layout (WAFL) file system with little regard to intellectual property rights." 
In the meantime, the ZFS file system was donated to the open source community in April and is a key element of Sun's OpenSolaris storage strategy.  According to NetApp executives it's difficult to delete patented technology like a file system that has already been released to the open source community.  The best court decision, they say, is to stop Sun from developing ZFS altogether.   
"What we are interested in is getting Sun to stop developing [ZFS] and stop releasing it as a commercial product," Hitz added.     
---
September 5, 2007 9:39 PM
When Microsoft announced availability of its Silverlight 1.0 multimedia building block earlier today, the big news was that Novell  would provide a Linux version of the tool.
In his blog Novell (and former Ximian) whiz kid Miguel De Icaza called this "an historical collaboration between an open source project and Microsoft. They have collaborated with other folks on the server space (Xen and PHP) but this is their first direct contribution to the open source desktop."  
The result of the collaboration will be "a 100% compatible Silverlight runtime implementation called "Moonlight" [which] will run on all Linux distributions, and support FireFox, Konqueror, and Opera browsers," wrotes Scott Guthrie, GM of Microsoft's Developer  Division  in <i>his</i> blog. 
You might also wonder whether this work—which smacks contract development—is part and parcel of the earlier Microsoft-Novell era of good feeling announced last year.
Apparently not.  According to a Microsoft spokeswoman:
"The good working relationship between Microsoft and Novell  announced back on November 2nd of 2006, which was a set of agreements to collaborate on IP, business, and technical matters and based on customer desire to address the challenges of operating mixed source environments.  This paved the way for the companies to work together on multiple opportunities, including bringing Silverlight to Linux. It's not technically part of the agreement." 
Microsoft is not commenting on financial aspects—if any—behind Novell's Linux work.
So here's a rather sobering question: Has Novell, once the "A"-number-one-kingpin-of- network-operating-systems,  become little more than a contract programming house for Microsoft?
Just asking.
Barbara Darrow, a Boston-area journalist, can be reached at badarrow@comcast.net. 
---
September 5, 2007 7:10 AM
Cisco unveils 802.11n wireless LAN access point for enterprises Cisco Tuesday jumped into the IEEE 802.11n wireless LAN market with a two-radio access point based on the draft standard and aimed squarely at its huge enterprise customer base. [Network World]
Microsoft, Eolas Settle Patent Dispute The nearly decade-long browser patent infringement dispute between Microsoft and Eolas Technologies is over. Terms of the out-of-court settlement were not disclosed. [eWeek]
Oracle Buys Networking Vendor Netsure, Eyes Others Oracle did a bit of Labor Day shopping, announcing over the weekend a deal to purchase Irish network optimization technology maker Netsure Telecom. [ChannelWeb]
Virtual PCs and SaaS force IT to rethink Windows desktop Microsoft's Windows and Office won't fall into the tar pits any time soon, but ideas like virtual desktops and SaaS are real threats to tradition. [SearchWinIT]
Yahoo Buying Ad Network for $300 Million Yahoo Inc. is buying online advertising network BlueLithium for $300 million in cash, building upon an expansion aimed at ending a financial malaise that has ravaged the Internet pioneer's stock price. [Associated Press]
Google denies its Apps just a Microsoft Office add-on Google officials don't like the suggestion that their own employees depend mostly on Microsoft Office even as Google Apps makes headway into the enterprise collaboration and e-mail market. [Network World]
Intel to quickly reply to regulators on STMicro deal Intel Corp., the world's largest chip maker, will quickly provide information sought by U.S. regulators over its plans to merge its chip unit with STMicroelectronics, and expects a prompt response, its chairman said. [Reuters]
Confusion 2.0: Keep a Tight Grip on Personal Data In a report, Fortinet researchers warn that respected sites are lowering users' security defenses. [eWeek]
---
September 4, 2007 10:32 AM
Red Hat is offering new Linux virtualization training for its partners and customers.
The Red Hat Enterprise Linux Virtualization course is aimed at getting value-added resellers (VARs), systems integrators (SIs) and customers familiar with virtualization and teaching them how it can make them money, spokesman Peter Hnath said. Red Hat has included XenSource virtualization technology in the latest version of its operating system, Enterprise Linux 5.
"Xen is a substantial body of new technology," Hnath said.
The offering marks a departure for Red Hat, whose past non-certification-based courses have been on "very high-level" topics, Hnath said. Red Hat made the Enterprise Linux Virtualization course at a more intermediate level so it would be more accessible to partners and customers, he added. The intended audience for the course is "Red Hat certified professionals" and "experienced Linux system administrators," according to a press release.
Red Hat has so far scheduled the two-day, $1,500 course in 13 U.S. locations and plans to announce more within the next two weeks. Attendees must have a Red Hat Certified Technician certification or the equivalent knowledge and skills to participate in the course.
If you work with Red Hat, check out the desktop Linux and Linux server resources at SearchSystemsChannel.com. You can also learn more about desktop virtualization and server virtualization while you're there.
---