---
September 24, 2007 4:27 PM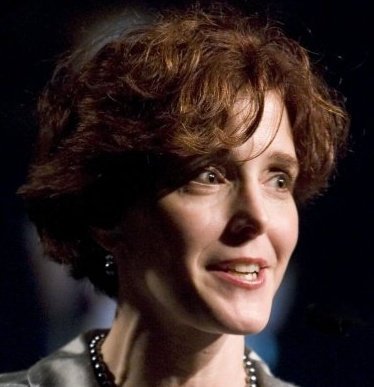 Profile: Heather Clancy
I saw a provocative presentation earlier this month by Dennis Hoffman, a senior vice president for RSA, the security division of EMC. Hoffman really brings a no-nonsense, solution-centric mindset to the whole security conversation, refreshing in someone who represents a product vendor and (understandably) is trying to sell more products. His thinking is even more refreshing when you consider that Hoffman gave this speech on behalf of a VAR (Network Computing Architects) to a bunch of said VAR's customers. Talk about a readymade pitch opportunity.
Here's how the argument goes. For a long time, the accepted practice for anyone addressing a security problem has been to look at creating some sort of boundary that keeps people who shouldn't have access to information from being able to see it, steal it, use it, alter it or otherwise mess with it. Put up a wall, and keep the bad guys out!
September 24, 2007 3:42 PM
The Wall Street Journal reported Monday afternoon that Microsoft wants a piece of the Facebook franchise. (For those without a Journal subscription here's a related account.)
Microsoft wants to buy a stake in the popular social networking site which quickly grew beyond its college kid roots. Such an interest is yet another potential area of contention with Google, which also wants a piece of Facebook.
The Journal and others have reported that Microsoft, Yahoo, Google have all expressed interest in Facebook and some have even pitched an outright acquisition although it is believed that Facebook founder Mark Zuckerberg would like to take the privately-held company public.
---
September 21, 2007 1:59 PM
A VMware executive has clarified that the company intends to embed only the ESX Server 3i thin hypervisor into server hardware from Dell, Fujitsu, HP, IBM and other hardware vendors.
Brian Byun, VMware's vice president of global partners and solutions, said he wants to make it clear that the suite of VMware Infrastructure 3 products will not be included in other vendor's hardware.
---
September 21, 2007 9:59 AM
Reusing a dog-eared page from its playbook, Microsoft this week said it will offer Oracle database users discounts to move to SQL Server.
As of Wednesday, Oracle users can get SQL Server Enterprise Edition 2005 for half the list price of $25,000 per processor. Or get a 25 percent discount on the Standard Edition.
At retail, SQL Server 2005 Enterprise is $24,999 per CPU vs. $40,000 per CPU for Oracle Enterprise Edition But in a world of near-ubiquitous volume licensing and one-off deals, real-life pricing for both databases can be considerably lower.
---
September 19, 2007 3:02 PM
Time warp anyone?
When news outlets reported this week that IBM/Lotus unveiled Symphony an Office-y application set, long time software resellers must have thought they'd entered the way-back machine.
Lotus fielded its original Symphony more than twenty years ago. On board was a young tech whiz kid named Ray Ozzie. You may have heard of him. Symphony was to be the follow on to Lotus' blockbuster 1-2-3. No such luck.
---
September 18, 2007 3:04 PM
Another open source desktop applications suite, backed by a major vendor, is out today.
IBM launched Lotus Symphony, a free, downloadable software package for word processing, spreadsheets and presentations using the Open Document Format. The announcement comes a week after IBM joined OpenOffice.org and Microsoft lost its bid to get its alternative format, OOXML, approved in Europe. In a press release posted on IBM's Lotus Web site, the company touted Symphony's capability to help users share information more easily.
---
---
September 17, 2007 3:44 PM
McAfee announced today a version of its management console designed to support most major security applications, and to allow third parties to write custom code to add special functions to McAfee's existing framework.
McAfee describes ePolicy Orchestrator 4.0 (ePO) as a vendor-neutral product that has built-in administration and monitoring support for most other security vendors' products as well as some custom solutions.
Using application programming interfaces (APIs) and software development kits (SDKs), McAfee's value-added resellers and systems integrators can configure ePO to manage clients' existing antispyware and antivirus software, host-based intrusion prevention system, network access control and data leak prevention with a single agent, said Kevin LeBlanc, McAfee's director of product marketing. The console can also manage network security, email gateways, vulnerability scanning and virtual private networks (VPNs).
---
September 17, 2007 2:51 PM
Automation software vendor Kaseya is offering a new program to help its channel partners provide managed services.
Kaseya's emPower Program, launched today, supports partners' managed services with around-the-clock IT monitoring, training and additional educational resources. The company is highlighting the monitoring service, called IT Monitor Assist, as a way for partners to set themselves apart in the market — and for managed service providers (MSPs) to offer services they may not have the resources to offer otherwise. Kaseya staff will monitor customers' networks in real time from locations in North America, Europe and Asia, then analyze any incidents and notify a designated contact person at the MSP if needed. (The touted response time is between 15 and 30 minutes.)
---
September 16, 2007 9:48 PM
A good source swore last week that Hewlett Packard is talking with SAP about buying the ERP kingpin.
This guy is tight with HP insiders. And knee-jerk doubts aside, the idea is not so farfetched. Please note: I know nothing more about a potential deal than what this guy is saying. But, let's think about it a second.
For one thing, HP has a big SAP services business. For another, ERP is not new to HP which used to field its own ERP for itty-bitty little customers like General Electric. It was called MM3000. Or MM-3000.
In the past few years huge software companies—Microsoft, IBM, Oracle—were all rumored to be interested in SAP. Microsoft was even forced, by an Oracle court filing, to admit it considered and dismissed the idea of buying SAP. OLarry Ellison must have loved causing that particular kerfuffle.)
The very notion that SAP, a huge software company, has been in play shows the impact of Oracle's multibillion-dollar-purchases of PeopleSoft/JD Edwards and Siebel Systms, have changed the landscape. Or, looked at another way, it shows how the enterprise software landscape has forced Oracle to drive an unbelievable amount of consolidation.
So, as SAP unveils its A1S hosted ERP service for the mid-market this week, keep this notion of an HP-SAP combo in the back of your mind.
Let me know: Would SAP/HP be a winning combo? Or just another megadeal made in Wall Street
Barbara Darrow, a Boston-area journalist, can be reached at badarrow@comcast.net.
---