---
March 15, 2016 8:48 PM
Channel
,
cloud
,
Cloud Security
,
market research
Here's a mixed message for channel partners: IT managers view security as a cloud advantage, but they still have some reservations when it comes to moving data off premises to a cloud infrastructure.
That's a key takeaway of a recent study from Clutch, a business-to-business market researcher based in Washington, D.C. Part one of the study, published in February, cited security as the primary benefit of cloud infrastructure, based on a survey of 300 IT professionals. The results overturn earlier thinking on cloud computing; security concerns ranked among the top cloud adoption obstacles a decade ago.
Part two of that study, released in March, sheds more light on the cloud security angle. According to Clutch, 64% of enterprises "consider cloud infrastructure a more secure alternative to legacy systems."
Other market researchers have also noted a general shift in cloud perception. Continued »
March 8, 2016 6:25 PM
Channel
,
Gartner
,
Salesforce.com
Rumor, hearsay, buzz, call it what you will, the truth of the matter is that this time rumor had it right with the official news that Tiffani Bova, vice president, distinguished analyst and research fellow at Gartner Group, has moved on. Bova is now global, sales and innovation evangelist with Salesforce.
Bova was a leading voice for sales strategy, channel program development and go-to-market strategies during her tenure at Gartner, since January 2006. Channel partners frequently heard her speak at top vendor partner conferences as well as CompTIA's ChannelCon event. She also had a blog on the Gartner Blog Network and partners could watch videos of her presentations online. Bova was also an oft quoted analyst in many SearchITChannel articles. Continued »
---
March 8, 2016 3:14 PM
Channel
,
Channel partners
,
Cisco
,
Customer service
,
Marketing
Cisco's Marketing Velocity event, held last week in conjunction with Cisco Partner Summit in San Diego, racked up its ninth year of effort to help channel partners on their marketing journey — no small nut to crack. One attractive session for attendees, Grow Your Business without Spending a Dime, was presented by Joseph Jaffe, a popular marketing consultant and author.
The presenter's message: Too many people are interested in chasing the next big shiny thing — the next marketing fad — and, he contended, there isn't one. The next best thing is now.
"How about we recognize that we all suck at email, customer service, search and our websites. Why aren't we all taking care of the basics?" he asked. Continued »
---
March 3, 2016 3:41 AM
Channel
,
Channel partners
,
Cisco
,
ISV
,
recurring revenue
SAN DIEGO — Cisco isn't viewed as a software and recurring revenue kind of company but that's the business model shift currently in motion and the one that company executives underscored as they addressed digitization, new technology initiatives and partner opportunities here at Cisco Partner Summit 2016.
A strong example of that is the new Cisco Digital Network Architecture (DNA) unveiled today. Cisco DNA is an open, extensible, software-driven architecture that will be sold through the Cisco ONE software model. Cisco also introduced Capital Easy Pay specifically for Cisco DNA. Continued »
---
February 18, 2016 10:55 PM
Business transformation
,
Channel
,
Channel partners
,
Cognitive computing
,
Digital disruption
,
IBM
,
IBM Watson
IBM executives at the vendor's PartnerWorld Leadership Conference (PWLC) 2016, winding down today in Orlando, Fla., sent the 1,500 IBM business partners in attendance a clear message about the company's strategic direction: It's all about cognitive business solutions, i.e. Watson + analytics to solve business problems.
As IBM chairwoman, president and CEO Ginni Rometty said in her keynote speech, "Digital is the foundation to drive business but it's not the final destination." Why? Because when every company is a digital company no one wins, no one stands out as offering a unique business proposition. Continued »
---
February 12, 2016 10:04 PM
Channel
,
Channel partners
,
cloud
A newly published report from Clutch, a business-to-business market researcher, shows that the perceived benefits of cloud computing have changed dramatically over the past decade.
The report polled 300 IT professionals who use a full-service cloud computing platform and found increased efficiency and security (!) as the top two benefits. Cost was well down the benefits-of-cloud list, in eighth place. The Clutch results represent a nearly complete inversion of the early thinking on clouds, when cost savings were considered the key driver for adoption and security was a barrier, not a bonus. Continued »
---
February 4, 2016 10:27 PM
Channel
,
Channel partners
,
Managed print services
,
Xerox
About one month before Xerox announced intentions to split into two independent publicly traded companies, Darren Cassidy was named president of the U.S. Channels Group at Xerox.
According to the vendor, Cassidy is a 15-year Xerox veteran with channel experience. In particular he led Xerox's Global Managed Print Services Business where he was the author and implementer of Xerox Partner Print Services. In his new role he'll be responsible for overseeing growth of the U.S. Channels Group as he works with a variety of Xerox partner types, such as providers of managed services, break/fix services, configuration and implementation services or application and solution development services.
---
February 4, 2016 4:19 PM
Channel
,
cloud
,
IDC
,
Midmarket
,
MSP
,
SMB
Cloud computing has more than arrived in the small and medium-sized business space: The technology has reached a mature state, according to IDC research.
The market research company said 70% of small businesses and 90% of the midmarket now engage with the cloud. Christopher Chute, vice president with IDC's Customer Insights and Analysis Group, said the average number of cloud apps in use among small businesses is four, while midmarket companies employ eight on average.
"Once we reached majority-adoption status, and see more than an average app rate of one or two, we consider this a milestone where the market has reached critical mass," Chute said.
---
January 28, 2016 2:56 PM
Channel
,
cloud
,
Cluster computing
,
Computing
,
Linux
,
Mainframe
,
MSP
,
VARs
I started covering the IT industry in January 1986. Quite a few things have changed since the 33 MHz i386 chip was a major development, but a number of today's technology approaches and lines of business have a familiar ring.
Consider the following:
Clustering
Thirty years ago, VAX clustering — courtesy of Digital Equipment Corp., or DEC — established the notion of linking many machines together to get work done in parallel as a mainstream computing concept. Today, clusters of machines running Linux (a Unix clone) are prevalent in high performance computing, Hadoop deployments and other applications. There's a certain irony there, since DEC's chairman, Ken Olsen, was perhaps not the biggest Unix advocate. That said, DEC did release its own take on Unix, Ultrix, in the mid-1980s.
---
January 26, 2016 1:14 PM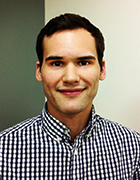 Profile: Spencer Smith
Channel
,
Channel partners
,
Dell software
,
Government IT
,
Vertical markets
Dell Software has joined the Ingram Micro Federal Advantage Program and will now sell its products through Promark Technology's General Services Administration (GSA) schedule. Promark Technology is a U.S. distributor owned by Ingram Micro that provides access to a number of federal and state contract vehicles such as the GSA.
Dell Software products added to the GSA schedule include Dell Windows Management, Information Management, Data Protection, SonicWall, Identity and Access Management and KACE products. Continued »
---