---
April 1, 2008 10:53 AM
Hewlett-Packard yesterday began shipping VMware's ESX 3i hypervisor embedded in its ProLiant servers.
After news broke last month that Dell may give away the ESX 3i for free with its servers, VMware resellers began to fear that other VMware OEM partners would follow suit — essentially killing their business in ESX 3i sales. But that isn't happening in HP's case, as virtualization.info reports that the company will charge $495 extra for servers with the ESX 3i.
All of VMware's OEM partners should begin shipping servers with the ESX 3i sometime this month, and it will be interesting to see if the others follow Dell's strategy or HP's. Microsoft's Hyper-V also hits the market later this year, and that release should have a major effect on VMware's ESX 3i pricing as well. Microsoft plans to charge just $28 extra for Windows Server 2008 editions that feature Hyper-V.
April 1, 2008 12:07 AM
April Fools Day gives reporters a chance to write the faux headlines they would like to craft but can't. At least for real
Here are the top creations from the SearchITChannel staff.
Gartner recommends using more acronyms
Microsoft changes gears, embraces open source
CompTIA offers new certification in undersea IT
Google Earth shows iPods, Macs in Gates mansion
Ballmer seen jogging with Apple T-shirt, hastily removed
Dell backs up partner-friendly meme, cans entire sales staff
Vendors clamor aboard "Service as a Service" bandwagon
VMware names Jamiroquai new CEO
Dueling Cisco/Microsoft unified communications plans to connect devices and people that, frankly, should never be connected. To anything. Ever.
Oracle to rely almost exclusively on channel to serve businesses with exactly 47.3 employees
Prospective Microsoft Gold VAR peruses program qualifications, opts for early retirement
Red Hat partner finds pigeon, er customer, willing to pay for free stuff
Windows XP SP3 to ship tomorrow, no today, no June 1, no May 15, wait! next year! oh never mind …
Microsoft code-name generator on the fritz, trade press freaks
The first five are courtesy of Matthew Donnelly, who's clearly given this a lot of thought. Numbers six and seven come from Yuval Shavit–and he nails the whole hyped "as a service" meme. Rivka Little tossed off the Cisco jibe. The Jamiroquai item comes courtesy of Colin Steele, and yes, oldsters will probably have to Google this reference.
Barbara Darrow can be reached at bdarrow@techtarget.com.
---
March 31, 2008 4:29 PM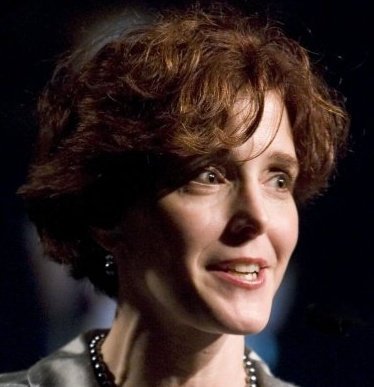 Profile: Heather Clancy
How many high-tech vendors can still claim great channel relationships with some of their original VARs? Ones that have been with them since the very beginning of their channel program. Well, Autodesk just feted seven resellers that each recently celebrated their 25th year of doing business with the 26-year-old software company, which logs $2 billion in 2-D and 3-D design product sales every year. Roughly 85 percent of that amount goes through its roughly 1,768 channel partners.
I spoke with both Steve Blum, vice president of America sales (note, he doesn't have "just" a channel title) as well as one of the VARs in question, a Premier Solutions Provider called Kelar Corp., for perspective on what has given this relationship staying power.
One of my observations, after speaking with both sides, is that channel marriages aren't conducive to the "opposites attract" philosophy. If a reseller's sales objectives are diametrically opposed to that of their vendor partner, that doesn't make for a great long-term combination. "Besides the fact that Autodesk has a topnotch product, we are very much alike technically," says Mo Mansouri, president of Kelar Pacific in San Diego. "The ideas that we have go along with what they're doing." (Incidentally, while Mansouri hasn't been with Kelar for the full 25 years, he has been with this relationship for 17 of those years.)
Which is not to say that Autodesk doesn't encourage its resellers to think for itself. Blum says that the seven companies that were recently recognized — Applied Software Technology, Autodraft, CADD Centers of Florida, IRISCO, Kelar, KETIV Technologies of California, and Robotech CAD Solutions – shared a passion to grow and evolve along with Autodesk's product line. "These folks have all been able to evolve based on market conditions," Blum says.
One program that Autodesk put in place for partners to keep ahead has been an education series called Foundations for Success, which encourages its partners to focus on business development activities for their employees as well as ideas for how to run their businesses better from an entrepreneurial standpoint. The latest twist to that initiative, which started Feb. 1, focuses on helping resellers develop first-time sales managers, Blum says.
Autodesk also continues to carefully stage its product releases, working with top-tier vertically oriented solutions partners first when bringing new software to market and then opening it up to other partners over time. In a sense, the first set of VARs are Autodesk's evangelists in the field, and they are recognized for taking risks within Autodesk's deal registration program. Volume partners are encouraged to focus on a different set of skills and challenges. "Volume means very different things to me here at Autodesk than it might to another company," Blum says.
The final equation comes down to commitment on both sides. Autodesk has actually invested, at least in terms of resources, in helping a reseller explore a new practice area, according to Mansouri. "They commit to a dealer if they see potential in your growth. They invest in the partnership," he says.
How unique is Autodesk? What other vendors are worth the investment? E-mail your thoughts to Heather Clancy, a long-time channel observer and communications strategist for SWOT Management Group.
---
March 28, 2008 3:14 PM
Given all of the apparent love flowing from Microsoft to its new-found open source allies and given that Microsoft's go-to open soruce guy Sam Ramji keynoted at the recent EclipseCon 2008 conference, the obvious question is: Will Microsoft join The Eclipse Foundation?
Ramji listened politely and said it was not something under consideration. Funny. BEA Systems once said the same thing and look where they are now!
He then also quoted physicist Niels Bohr "who has a few more Nobel prizes than most of us." Bohr once famously said  that predictions are difficult, "especially if they're about the future."
But finally Ramji deferred to the Eclipse Foundation's executive director Mike Milinkovich: "He said Microsoft would probably join before Sun will," said Ramji.
So that leaves the door open then.
Barbara Darrow can be reached at bdarrow@techtarget.com.
---
March 27, 2008 1:38 PM
This morning I spoke with David Lynch, vice president of marketing for Embotics, a VMware partner in Ottawa. I'd been trying to interview him for two recent stories on VMware channel conflict, and although we didn't connect until now, what he had to say would have fit right into those articles.
Lynch said it's "challenging" to work with VMware because the company keeps its partners in the dark about its product strategies. Partners don't know if any of their upcoming releases will conflict with VMware's, or if VMware's coming out with something that will impede on their businesses.
"It's extraordinarily difficult to get any form of access to their long-range plans," he said. "We want to build products that are complementary, not products that go head-to-head."
Embotics makes virtualization lifecycle management software that currently runs on the VMware platform. Version 2, due in June, will also work with Citrix and Microsoft virtualized environments.
Lynch doesn't believe VMware purposely makes things tough for its partners — just that the company's so focused on the ever-evolving server virtualization market that it can't always keep partners in the loop.
"The market has changed so dramatically for them," he said. "They know the value of the hypervisor itself over time is going to move practically to zero, which means that their revenue has to come from their management product."
Embotics also partners with Citrix and has been invited to join up with Microsoft, too. Microsoft's upcoming entry into the server virtualization market, Hyper-V, is drawing a lot of interest from customers, Lynch said.
"We haven't seen anyone who's said they're not going to try the Hyper-V," he said. "Everybody's trying it."
VMware channel conflict is also the topic of the inaugural Partner News Podcast, a new feature here at SearchITChannel.com.
---
March 27, 2008 10:40 AM
Microsoft is about to change the branding of CRM Live before CRM Live is officially out the gate, sources say.
Word is when the Microsoft-hosted customer relationship management goes fully — um — live, it will be branded CRM Online. While the hosted CRM has been in test for months, it's slated to ship (no longer the right word I guess) by the end of June.
The latest Dynamics CRM code base underlies the on-premise or partner-hosted CRM 4.0 as well as CRM Live, er CRM Online. Thus, this generation of the product has become the poster child for Microsoft's "software plus services" launch.
The re-labeling makes sense since Microsoft has said it wants the "Live" descriptor to represent consumer-y offerings and "online" to front business-y offerings.
Anyway … word is the directive comes from the big guy (Steve Ballmer) his own self.
Microsoft could not be reached for comment. 
[Update: On Thursday afternoon, a Microsoft spokeswoman confirmed that this branding change was in the works.] 
Barbara Darrow can be reached at bdarrow@techtarget.com.
---
March 27, 2008 9:53 AM
Are you a citizen of Second Life? Does it make sense to build a business establishment in a fake world?
Unclear, but some VARs, including Ira Chandler, president of Curbstone Corp.,  are aboard. Here he is. Or rather, here his avatar  is: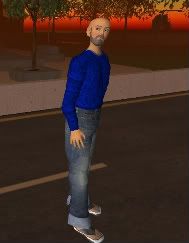 IBM and Cisco have built their own virtual online presences, IBM on Second Life and Cisco with its own "PartnerSpace."  Here's what that looks like: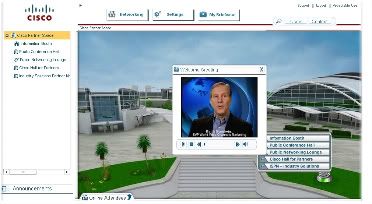 And here: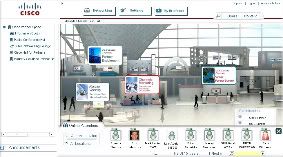 For more on VARs in (virtual) space, see Alice LaPlante's story on SearchITChannel.
---
March 26, 2008 2:06 PM
Oracle bought Hyperion and now it wants to sell it. Direct. Through partners. Just sell it.
Hyperion's business intelligence (BI) products give the database giant a weapon to use against Business Objects, now owned by Oracle's latest nemesis —  SAP.
On Tuesday's channel partner call hosted by Oracle group vice presidents Tyler Prince and John Gray was to "sell, sell, sell Hyperion," said one partner who listened in.
Another east coast Oracle partner was not on the call but confirmed that the BI push is on with Oracle. While many Oracle reseller and implementation partners say they see increased conflict with their vendor of choice, a select subset is getting much love: Oracle partners who also sell/support Business Objects.
Those partners have the BI expertise needed to implement sophisticated analytics at customer sites. And BI installations typically drag along a lot of services. This is not lost on Oracle. "For once the stars are aligned for us," vis-a-vis Oracle, said this partner. Partners like him are in the catbird seat because they can help Oracle sell Hyperion, and chip away at the SAP/Business Objects dominance.
Barbara Darrow can be reached at bdarrow@techtarget.com.
---
March 25, 2008 9:19 PM
Here's an interesting juxtaposition. On Tuesday, Microsoft's  Sam Ramji talked up the company's progress wooing open-source ISVs to Windows Server 2008.
 Zend Technologies, the self-proclaimed "PHP company," is the first ISV  to qualify  for Windows 2008 certification  (for its Zend Core.) Certification is a step up from the "works with"  Windows 2008 label.
Also SpikeSource, which tests various  software stack components together, is now testing with Windows Server 2008 and its virtualization components. JasperSoft's business intelligence offering will also work with Windows Server 2008, And Spikesource will test its stack against Windows Server 2008, much as it did with Windows Server 2003 but will now incorporate the new server's virtualization capabilities  into its test suite
While coming from the LAMP-y open source world, all of those vendors had previously talked up the need for fruitful coexistence with Microsoft, so none of this was particularly surprising.
 But, minutes after talking with Ramji (who was in San Francisco at the Open Source Business Conference), a Microsoft partner called to complain that the bulk of his other software vendors (his anti-virus/anti-spam provider, his data back up vendor etc.) are dragging their feet in fully supporting Windows Server 2008. These are allegedly the good citizens of the Microsoft stack world and yet …
Why would these Microsofty ISVs be so slow on the draw?
Simple, he said: They got caught up in Microsoft's Vista push-and were then burned by  slow adoption. These ISVs are not feeling particularly disposed to go to the same level of effort on Windows Server 2008. They will support it but they're in no hurry to do so.
One of these vendors, when he pressed, said not to expect native Windows Server 2008 support until at least April of 2009.
These "ISVs have a bad taste in their mouths because of Vista and I think they're punishing me and my clients," said this VAR.  Microsoft pressured these vendors in getting their wares ready for the big Vista wave which turned into a ripple.  Also, even Microsoft insiders blame the company for breaking app compability in Vista while still pressuring partners to get their apps ready for what became a moving target release.
Anyone can understand their concerns.
Wouldn't it be ironic if Microsoft has a better stable of open source players suited up for Windows Server 2008 than traditional Microsoft allies?
Barbara Darrow can be reached at bdarrow@techtarget.com.
---
March 25, 2008 9:30 AM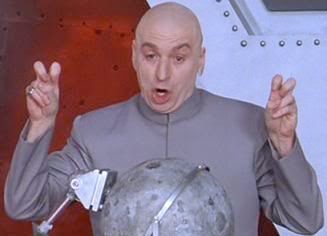 "You know, Sun Microsystems has one simple request. And that is to have microchips with frickin' laser beams!"
---