---
May 14, 2008 11:02 PM
All the papers are reporting that epic green mailer Carl Icahn is forging ahead with plans to nominate a clean slate of Yahoo board members. The goal is to force the company back to the bargaining table with Microsoft and eventually into Microsoft itself.
The deadline for board nominations is Thursday.
Icahn apparently thinks Microsoft is still jonesing for Yahoo, although it's unclear to others whether Microsoft's rejection of a deal is final.
When the Microhoo talks calmed down a couple of long-time Microsoft resellers said it was time for the company to reevaluate its priorities.
Microsoft's consumer push and it's growing cloud computing/SaaS fever have distracted the company from core businesses, they say.
"Microsoft has been spread miles thin," said one long time partner who specializes in database and business intelligence work. "They have hurt themselves on Vista and business apps while they've been chasing Google," he noted.
Barbara Darrow can be reached at bdarrow@techtarget.com.
May 14, 2008 4:34 PM
Dell will officially launch its Dell Channel Blog on Friday. The blog's tagline is "A Voice of PartnerDirect." (PartnerDirect is the name of Dell's 5-month-old channel program.) Readers will be able to link to the site from Direct2Dell.com, which is Dell's blog about products, services and customers.
Dell announced the blog in late April. Amie Paxton, Dell's channel community manager, has described the blog as a place for partners to tell Dell what they think and to connect partners with Dell's small business community.
---
May 13, 2008 4:29 PM
Carl Icahn has surfaced again in tech M&A mayhem: This time  he's buying up Yahoo stock in what may be an attempt to force that company's recalcitrant execs back to the negotiating table with Microsoft. The Wall Street Journal and others (including, Yahoo news) reported this tidbit this afternoon.
As most are undoubtedly aware by now, Microsoft walked away from its near-$50-billion-bid for Yahoo. (Or did Yahoo forget what was bid? I forget.)
If reopening the Microhoo talks is the goal, Icahn could be reprising the role he played in the Oracle-BEA Systems buyout saga. If you need a refresher on that one: BEA strongly opposed Oracle's unsolicited offer, then, months later, accepted.
Barbara Darrow can be reached at bdarrow@techtarget.com.
---
May 13, 2008 9:48 AM
On Tuesday, Microsoft is opening up beta test its small business and mid-sized business server bundles.
Early test versions of Windows Essential Business Server 2008 (previously known by the code name Centro) will be online Tuesday with a preview of Small Business Server 2008 to surface soon thereafter, said Joel Sider, senior product manger for the Windows Server Solutions Group.
Both products are due by year's end.
The company also unveiled pricing for the mid-market bundle. Windows Essential Business Server Premium Edition (with Windows Server, Exchange Server, Forefront Security for Exchange, System Center Essentials management, Forefront Threat Management Gateway aka the new ISA Server) will list for $7,163 per server. All prices include five CALs. Additional CALs will list for $195 each.
The standard edition, which includes one less Windows Server license, will list for $5,472. ($81 per extra CAL.)
Microsoft has raised prices for Small Business Server.
The current SBS 2003 R2 Standard Edition lists for $599 and the premium edition was $1,299.  The new standard SKU will list for $1,089 with additional CALs $77 each. Premium is now $1,899 with each new CAL $189.
Sider said the price change reflects "additional value going into the server" and that per-CAL pricing has fallen. Before users had to buy a five-pack CAL license minimum for $489  but can now add CALs incrementally. "You can also buy a mix of premium and standard CALs –only buying CALs for the users needing to touch the premium servers. And, the CALs now extend to other servers on the network," he noted.
As before SBS is for up to 75 users with a "sweet spot" of 10 to 50 users; EBS ranges up to 300 users.
As for another burning question surrounding the product family — that of naming conventions — Sider said there is no plan to change what some partners say is confusing branding.  Let it be noted here that "confusing" is a cleaned-up version of what some partners are calling the branding.
Barbara Darrow can be reached at bdarrow@techtarget.com.
---
May 13, 2008 9:38 AM
Talk about channel conflict!
The Boston Globe has a story today about Tech Superpowers, an Apple reseller facing quite the threat: a ginormous Apple store opening right next door. One of VARs' biggest peeves is when a vendor moves in on their business, but in this case, Apple is literally MOVING IN on their business.
Tech Superpowers has been shifting its business model from consumers to the enterprise market, to differentiate itself from the Apple store. Founder and president Michael Oh also adopted a slightly more creative strategy: He buried a company T-shirt at the Apple store site, much like the Red Sox fan who buried a David Ortiz jersey at the new Yankee Stadium to curse the Bronx Bombers.
Ortiz started the season in a terrible slump and didn't start hitting until the Yankees dug up his jersey and auctioned it off for charity. Hopefully Tech Superpowers will have better luck and won't get hit out of the park by Apple.
---
---
May 12, 2008 10:37 AM
PayPal, the online payment power, wants developers to integrate its payment system into more websites.
And it's going to show them love at the upcoming EBay Developers Conference in Chicago, says Glenn Lim, head of PayPal's Developer Network. EBay bought PayPal in 2003.
According to company stats, website developers have a big say in what payment system gets tied into an e-commerce site. In 45% of the cases, a developer actually makes that decision and in another 44%, the developer influences that decision. No wonder PayPal likes developers.
"Payment processing is a relatively small part of the website development process but it's a really important part," Lim joked. Apparently people like to get paid. Shocker.
One in four websites already accept PayPal, although many offer alternative Visa, BillMeLater or other payment systems as well, Lim said, And, perhaps most ominously for PayPal, Google is making noises about its own Google Checkout
Given that the guts of a payment system– the transaction handling and security –have to be baked in, it might seem that developers can't do much in terms of customization. But you'd be surprised, Lim said. The core payment system is really locked down but through open APIs you can develop hooks into QuickBooks so you can pull transactions into QuickBooks or hooks into TurboTax or Excel for inventory monitoring or other purposes.
Will Blanchard, owner of New York -based Lambcast Ltd., makes his living by knowing all about payment systems. With most PayPal alternatives the website would have to get a merchant account, a business license or a line of credit and many people don't have the proper credit for that. With PayPal, you can set up using an email address and a regular bank account, Blanchard said.
PayPal provides a simple front end to its services but more important are the backend web services and programmable interfaces, Blanchard said. PayPal makes it "drop-dead easy" to add payment options to sites and it also takes care of such worrisome details as fraud detection. Things no developer really wants to worry about.
One Lambcast product lets content creators sell their wares using email or from their blog or other channel. "If you author an ebook and want to sell it for $10 from your blog, we create a new zip format with PayPal embedded in it. Our toolset lets you zip up your ebook at a price and then distribute it however you want,"  Blanchard said.
It's also more flexible than Google Checkout in that you can split the payments in the case of an ebook or other content with multiple authors. That can be done with Amazon's FPS system as well, although Amazon supports fewer authors than PayPal.
To be clear, Lambcast works with all of the above options. Face it: If you want to sell stuff online, you need to make it as easy as possible for customers to buy the way they want to buy.
Another PayPal plus Lim cites is that at any given moment, $3 billion is sitting in PayPal accounts and that trove turns over every two weeks.
Not to reiterate the obvious, but if  you're an online merchant, you want to make it as easy as possible for customers to spend that money with you and not the other guy.
Barbara Darrow can be reached at bdarrow@techtarget.com.
---
May 9, 2008 10:40 AM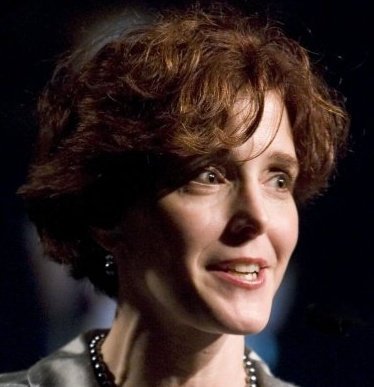 Profile: Heather Clancy
CDW recently released the results of what it's calling the 2008 CDW Small Business Driver's Seat Study, which taps more deeply into the motivations of technology buyers. The data is provides a fascinating snapshot of how an executive's personal comfort levels with technology might affect the strategy of his or her company. They also provide some intriguing demographic insights, which I'll get to in a moment.
For grounding, CDW's survey covered 555 small-business executives in companies with five to 99 employees. Of those, approximately 127 responses came from African American-owned firms, 117 responses were from Hispanic-owned businesses, 152 responses were from non-minority-owned companies, and 159 responses were from woman-owned organizations.
So, one of the first things that's worth pointing out from the data is that minority-owned businesses with five to 19 employees were more likely to hire an IT professional than the broader community of small businesses. Another area where minority-owned businesses tended to be innovators or technology leaders was in business continuity or disaster recovery planning. About 35 percent of Hispanic owners with busineses in the five-to-19 employee range reported that they had a plan, compared with 23 percent of all other businesses. Among companies with 50 to 99 employees, 67 percent of African American owners had invested in a disaster recovery or business continuity strategy, compared with 50 percent of the Hispanic owners and 48 percent of all owners.
On the flip side, though, minority-owned companies were less likely to have a server or remote access capabilities. Here's just one illustrative statistic: 56 percent of all owners with five to 19 employees said they have invested in one or more server, while only 46 percent of Hispanic-owned or 47 percent of African American-owned companies said the same thing.
Here are some stats that might make for selling ammunition when you're considered new approaches for your small-business clients:
Small businesses that considered IT as a strategic investment generally recorded faster growth than the average. Close to 70 percent of owners who reported they felt this way about technology said they posted annual growth of more than 10 percent, compared with 36 percent of owners who were more conservative about technology.
Minority-owned companies have an edge over the average when it comes to thinking about technology as a business driver.
Only 29 percent of the respondents currently employ a dedicated IT professional.
More than one-quarter of the small businesses surveyed said they regret not taking full advantage of the technologies they already own. Sounds like a great services opportunity to me.
When asked where technology has had the most impact on their bottom line, the small-business owners sited marketing and customer relationship management functions more often than other tasks. Which makes for an interesting self-searching question for VARs and resellers out there reading this that haven't looked at these sorts of things for their own companies. Another top area where technology had impacted the bottom line for respondents was production/project management.
And, finally, here are the top five priorities that the surveyed small-business owners planned to achieve in the next three years.
Have a formal business continuity plan (47 percent of respondents)
Have a data warehouse and business intelligence tools (42 percent)
Acquire off-site data storage and back up (37 percent)
Provide industry-specific applications for staff (37 percent)
Support mobile computing devices (36 percent)
Long-time business journalist Heather Clancy is a strategic channel communications consultant with SWOT Management Group. She can be reached at hclancy@swotmg.com.
---
May 7, 2008 9:27 AM
After reading about a gagillion articles on the Microhoo meltdown, the big mystery remains. (The only more popular topic in my household is the Roger Clemens death spiral, but it's a close call.)
Is Steve Ballmer a diabolical genius who pushed Yahoo away only to end up getting it in the end? For less dough? Don't kid yourself: That could still happen.
Proponents of this theory cite how BEA Systems crawled back to Oracle in the end. Although not for appreciably less money than Oracle was offering
Or did Ballmer waver, Hamlet like, and merely end up looking foolish?
One Microsoft insider put it this way: If you talk about an unsolicited bid (which Ballmer did) and hint about a hostile takeover (which Ballmer did) you'd better be prepared to go for the gusto (to quote the great Ballmer himself). And that means if the difference between you and them is a measly couple of dollars among the tens of billions already on the table, then GO FOR THE GUSTO!
But, face it: As for looking foolish, Steve B. may have some egg on his face, but Jerry Yang got the whole omelet. It stretches credulity to think that Yang did not KNOW the offer had been raised to $33 as has been reported. And institutional shareholders are out for blood. Yang will probably spend what's left of his reign in full damage control mode.
In any case, as a former Microsoft exec said the other day: The only winner here is (guess who?)
"Google."
"You've got the number 2 and 3 search guys battling it out tooth and nail and Google gets to sail along," he said. (As a Microsoft shareholder, btw, he is not happy about this.)
Added bonus for Google: It gets to play the role of white knight to its number one rival and can act as savior to the whole Silicon Valley culture which has been dying to knock Microsoft off its perch.
So, maybe Google is the new Microsoft. I don't throw that phrase around lightly seeing as how some remember when Borland was going to be the new Microsoft. Didn't happen.
It's not that Google has more money than … well, more money than Microsoft (which it might); it's that Google is now blessed with a  rivals who are obsessed with beating it at all costs, that those rivals now end up with omelets on their faces.
Microsoft's worst nightmare is not that it is the new IBM. It is that it may become the new Lotus.
Barbara Darrow can be reached at bdarrow@techtarget.com.
---
May 6, 2008 12:01 PM
Here on Channel Marker, we love taking vendors to task for their mumbo-jumbo technobabble. You know, announcements like, "This new suite of solutions will provide a platform for customers to leverage their CRM, ERP, SOA and BPM in the cloud, exponentially increasing their workflow and productivity."
We do it for fun, mostly. But when a vendor's product names become confusing to partners, it can create serious problems with customers. One Microsoft partner who forsees such issues is Dave Sobel, CEO of Evolve Technologies, who wrote on his blog today that "Microsoft sucks at branding." Here's his description of what happened during a Microsoft training session today:
I'm spending my day with Microsoft around their new products, Windows Small Business Server 2008 and Windows Essential Business Server 2008.   They are part of the "Windows Essential Business Solutions" family.   The presenter, who is quite good (and I've seen before), took the time to apologize for the potential confusion, and made a point to tell us to be clear with customers.
Those names are all way too similar, especially when you realize that "Windows Essential Business Server" and "Windows Essentials Business Solutions" have the same acronym: WEBS. And this is quite a tangled one indeed.
But wait, it gets worse. Before I wrote this blog, I wanted to do a little research on these products. So I typed "Windows Essential Business Solutions" into Google, and here's what I got:

That left me just as confused as Sobel. I poked around the Internets a little further, and I eventually found out that the product line is actually called Windows Essential Server Solutions.
I also discovered that Windows Essential Business Server is comprised of several different technologies, including Microsoft System Center Essentials, and that it comes in two different editions, standard and premium. The only difference between the two editions is that premium comes with SQL Server 2008. But even though it's the premium edition of Windows Essential Business Server, it only comes with the standard edition of SQL Server 2008.
Got it? Me either. Good luck explaining all that to a customer.
And that's Sobel's biggest issue: Microsoft gave confusing names to all these products and acknowledged they are confusing, but the company is leaving it up to partners to sort out said confusion for customers. He asks, "How come this becomes my problem?" It will be interesting to see what Microsoft's answer is.
---