---
May 29, 2008 7:48 AM
So it's come to this: Michael Dell, asked at AllThingsD if he could vanquish Steve Jobs in a fight summed it up: "I could take him."
Engadget ran with the bit under the headline: "Oh no he didn't!"
Given that Jobs is credited — fairly or not — with being a creative force in tech while Dell is seen –fairly or not–as a logistics pro, there's bound to be some bad blood. A few years back, Dell was asked what he would do if he were in charge with Apple and he said he's shut it down.
No response yet from Steve Jobs, Fake or Real.
May 27, 2008 11:01 PM
Steven Sinofsky and Microsoft are talking, a wee bit, about Windows 7, aka the successor to Vista.
In a post to the Windows Vista blog, Chris Flores tries to explain the secrecy surrounding this release, basically by saying, "It's better for you if you don't know."
---
May 27, 2008 9:34 PM
Google has said it wants developers to write apps to run in its "cloud." Now, on the eve of the Google I/O conference, it disclosed how it will charge developers for the use of its server- and storage-farms and related infrastructure.
Developers can use Google App Engine free for up to 500MB of storage and enough CPU cycles to power five million page views per month. Google says 150,000 developers have already signed up.
Above and beyond the 500MB, five-million-page-view cut off, Google will charge ten cents to 12 cents per additional core CPU hour; 15 cents to 18 cents per GB storage; 11 cents to 13 cents per GB of outgoing bandwidth; and 9 cents to 11 cents per GB of incoming bandwidth.
That might sound confusing, but the race is on among vendors to lure developers into their own ecosystem with a pay-as-you-go model. eBay, Amazon.com, Google are among the Web 2.0 giants vying for developers' attention. Meanwhile, Microsoft is trying to balance its existing .Net development dominance in the on-premise software world with a more Web-savvy Live efforts.
For its part, Google will also soon furnish the new Google Web Tookit 1.5 as well as two new APIs. The first API promises to enable developers to scale, rotate, and crop images on the server. The second, a memcache API , a high-performance caching layer to speed up page rendering.
Barbara Darrow can be reached at bdarrow@techtarget.com.
---
May 27, 2008 2:55 PM
A new version of the Google Web Toolkit (Gwit to Google insiders), promises full support for the latest Java language as well as faster-running apps at the end of the process.
GWT 1.5 will be formally introduced by Google's top engineer Vic Gundotra Wednesday at the Google I/O conference in San Francisco and be available for download within days.
"The biggest news is the Java 5 language support. Java itself has evolved a lot in the last few yeas and GWT 1.5 supports those new language features including the more modern syntax, generics and enumerated types," said Google engineering manager Bruce Johnson.
As before, the goal of GWT is to make it easier for developers to create JavaScript code that can run on a wide variety of devices.
Johnson said early testers report better application performance. "Additional compiler optimizations in 1.5 result in noticeable application performance improvement,' Johnson claimed.
Alex Moffat , engineering manager at Lombardi, Austin, Texas, is fully aboard. "The big benefit in 1.5, he says, is the support for all the new Java 5 syntax improvements. "They've added support for generics so you can write code that gives the compiler more information so you can catch more errors at compile time. You can now avoid a whole class of mistakes," Moffat said.
Much of Lombardi's Blueprint document discovery tool's front end was written in GWT while the backend is all Java.
"If you are a Java shop, you'd have to be an idiot not to use GWT for the Web front end these days," Moffat said. Non Java (i.e. .Net) shops would have to acquire Java expertise before venturing in.
With GWT, Google is making a play for business developers. Companies like Queplix, Contact Office, DoubleCheck LLC and Lombardi Software all use the current GWT 1.4 to develop applications ranging from customer care to business process management. 
This year Google  is even charging conference admission fee for the first time,  apparently trying to weed out non-serious programmers.  
Barbara Darrow can be reached at bdarrow@techtarget.com.
---
May 27, 2008 9:45 AM
VMware's "cloud computing" strategy set me off on a little rant last week. I wrote that VMware was likely getting into SaaS because it was either inspired by or jealous of Google's success in the "cloud."
Now it turns out that VMware is following Google's footsteps in another area as well. And luckily, someone else has taken care of the criticism this time.
If you haven't noticed, nearly all of Google's services — including GMail, Google News and Google Apps — are still in beta, even though they're years old. Andrew Kutz, who writes on our sister blog Virtualization Pro, points out that several new VMware features — including Storage VMotion and Virtual Machine High Availability — are also in beta or labeled "experimental." Kutz writes:
Excuse me for being old fashioned, but it isn't enterprise-ready if it is beta or labeled experimental. And VMware makes no bones about this; they plainly state that these features should not be used in production. However, on the other hand they make a big show about the same set of features, whipping the crowd to a fever pitch of excitement. You can't have it both ways, guys.

… VMware needs to make sure that features that are experimental should be announced with an asterisk next to their headline.
VMware should be doing a better job separating hype from reality when talking about these products. But it looks like that job will instead fall to VMware partners. When your customers ask about Storage VMotion, for example, tell them it's promising, but also point out that it doesn't yet have a GUI option. You're the last line of defense to keep customers from heading down the dead-end road of hype.
---
May 22, 2008 10:49 PM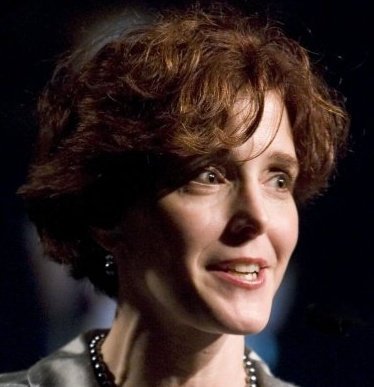 Profile: Heather Clancy
Intuitively, I think we all knew this was coming. But now, there's some research out of the Computing Technology Industry Association (CompTIA) that validates the notion that many companies are still seriously unprotected when it comes to their notebooks and handheld computers.
CompTIA just conducted a survey of more than 2,000 people responsible for information security within their organization. More than 50 percent of them said mobile security threats had grown dramatically over the past 12 months. But while 71 percent of these companies allow employees to tap into their networks from a remote location, only 39 percent have provided any kind of security awareness training about what they should worry about, or why. Another 19 percent said they DO intend to provide this sort of education before the end of the year.
Because there hasn't been a seriously malevolent virus on cell phones or smart phones, we tend to be kind of blase about the threat. But compliance has got people downright spoked about the notebook thing.
Ironically, I just wrote a story earlier this week for Entrepreneur magazine about mobile whole disk encryption, which is being used increasingly to protect data on a notebook in case it is lost or stolen. Some 45 percent of companies of all sizes now are evaluating or planning to buy disk encryption software to protect against this, according to some recent Forrester Research data.
The take-away is pretty simple: Disk encryption is definitely a growing mobile security area, although there are some pretty big downsides — like your data isn't recoverable if your hard drive dies. While the handheld market is less developed, the iPhone has got people evaluating handheld computers in ways that IT departments are wholly unprepared for. So, a VAR with expertise in this area, such as D&D Consulting in Albany, N.Y., stands a good chance to differentiate themselves.
Heather Clancy is a business journalist and strategic communications consultant with SWOT Management Group. She can be reached at hclancy@swotmg.com.
---
May 22, 2008 4:17 PM
Independent Software Vendors (ISVs) have always had a complicated relationship with Microsoft.
They build on Microsoft's OS-and-tool platform. They also keep a wary eye as the software behemoth keeps adding to that platform. The "white space" at the top keeps getting higher and higher. That becomes ever more evident as the company pitches not just Windows and VB as a platform but Office, CRM and ERP as well. That's one deep, (fat?) platform.
Josh Swihart, vice president of corporate marketing for K2 is in a unique position to comment on this. K2 is a Microsoft-aligned ISV that happened to specialize in workflow and business process management before Microsoft had much of its own workflow and process management embedded in products. And K2, based in Microsoft's Redmond, Wash. backyard, remains an ISV with expertise in workflow and business process management that remains viable and growing after Microsoft put its own workflow framework into .Net 3.0.
Swihart's got some suggestions for fruitful coexistence. (Full disclosure: this blog headline was lifted from original K2 pitch. Who could resist?)
One: Don't always go into Redmond hat in hand. ISVs, like Microsoft, must act out of enlightened self interest. That means finding ways for the ISV — and Microsoft — to profit from their interaction.
"People are always going into Microsoft looking for money and information. If you instead go in with a plan to drive sales, that's a much better entry," he said
Two: Decide whether you're going to be company that offers tools that plug into Microsoft's platform, which is a relatively safe bet. Or,  you can position yourself as a platform provider in your own right, as K2 has done. "It's a much bigger struggle to be a platform player but with bigger possible upside." Swihart says.
Three: Take advantage of the huge Microsoft installed base. If a company's product owns, say, 90% of a given market, doesn't it make sense to work with that product? So integrate with Windows or Office if you can. And integrate well.  "If it looks like a kluge, it won't work," Swihart said.
Four: Let Microsoft's field force work for you. If your product fills a gap and is aligned with Microsoft technology, and you work your relationships, you can benefit from Microsoft's feet on the street.
Small ISVs enamored of their own cleverness, have to remember they " don't carry the weight of Microsoft," Swihart said.
Microsoft recently brought K2 in to help pitch a major oil and gas company. "They wanted to get to the line-of-business folks with a problem/solution type of deck in that space so they brought us in," he noted.
Microsoft's typically enters larger companies through IT but in many cases, that's overkill. For many applications, it's better for get in front of the actual departments. And that is where ISVs with domain-expertise can help the software giant.
Five: Plug into the rest of Microsoft's partner ecosystem. ISVs need VARs and integrators to incorporate their bits into solutions. VARs and integrators need complete soluions, not piece parts. Match made in heaven. Let Microsoft's investment in these partners help you. Find the partners in areas where your offering makes sense and cultivate them.
Six: Assess the Microsoft portfolio and "bet where it makes sense and with the product teams that make sense for you."
Seven: Offer customer choice. Balance the Microsoft integration with the customer's need to work outside the stack. "We're into the operating system and core .Net environment and the database, although there are ways around that. But beyond that, our customers can integrate with the Microsoft technologies they want to but don't have to.
No ISV should depend wholly on Microsoft. "In cases where we have relationships that extend beyond the Microsoft stack, we're a part of a bigger story."
Eight: Stay ahead of the Microsoft curve. Swihart says two to five years is good. He likens this to running in front of the afore mentioned bulldozer.
The fact that some Microsoft product managers make promises in public forums that aren't always kept can panic customers and ISVs needlessly. The razzle-dazzle PDC promises about Vista I witnessed years ago have taken their toll on ISV partners and customers ever since.
ISVs need to keep close tabs on relevant product groups. One advantage of a close working relationship with the vendor is they clue you in as to where they're going so you can adapt.
Nine: Remember that Microsoft is big company with many fiefdoms. One group can be your best friend. Another maybe not so friendly at all. Be advised.
Ten: Remember. Things happen. Microsoft may be your ally today, then buy a competitor (or build one) and be a rival tomorrow. Forewarned is forearmed.
Many ISVs plug gaps and hope that Microsoft will buy them. Swihart says K2 wants to remain independent and focus on customer needs.
Barbara Darrow can be reached at bdarrow@techtarget.com.
---
May 22, 2008 1:57 PM
Bad news for people who hate buzzwords: Another big-time IT vendor is getting into "cloud computing."
This time it's VMware, whose president and CEO Diane Greene talked up cloud computing during a speech yesterday in Boston. My colleague at SearchServerVirtualization.com, Bridget Botelho, was there, and she reports that VMware will use the "cloud" to differentiate itself among increasing competition in the virtualization market.
"The dream of cloud computing is fast becoming reality," Greene said during her keynote at the JP Morgan Technology Conference.
VMware becomes the latest traditional IT vendor, inspired by — or jealous of — the success of Google and Salesforce.com, to get into cloud computing.
"Cloud computing" is less annoyingly known as "Software as a Service," although that term opens up a whole new can of buzzword worms. I've heard people refer to "Platform as a Service," "Hardware as a Service," and someone I recently talked to actually used the term "Service as a Service." Um, excuse me?
Anyway, back to the VMware news. I'm not even sure how "virtualization in the cloud" or "Virtualization as a Service" or whatever you want to call it would work. Virtualization stores information and applications in a data center and recreates an image of that data on a server, endpoint or other appliance. So in that regard it's similar to cloud computing, which stores information and applications in a data center for users to access through a Web browser on a PC or mobile device.
Other recent examples of vendors getting into SaaS include Microsoft, which is now pushing its Dynamics CRM Online, and Symantec, which released its Online Backup Service. It remains to be seen if the model will work for these vendors who are giants in the on-premise software world — or even what the model is, in VMware's case. But for now, the buzzwords work, and apparently that's all that matters.
---
May 22, 2008 12:38 PM
The much anticipated Dell Channel Blog made its debut today with two posts — one from Dell chief blogger Lionel Menchaca, who introduced the site, and another from channel chief Greg Davis, who wrote about the new Partner Advisory Council.
The council, judging by a picture on the blog, has about two dozen members. They met this week at Dell's headquarters in Round Rock, Texas, and Davis said the big topics they discussed were: communication, partner profitability, building trust in the channel and reducing complexity for partners.
Menchaca's introduction said the primary contributors to the Dell Channel Blog will be channel community manager Amie Paxton and channel community liaison Mike Bukowski. But more importantly, he gave me a shout out for earlier comments I made on the Direct2Dell blog.
Dell execs are clearly making a strong effort to reach out to partners with this blog. They know they have to if they want to erase the channel skepticism that Dell's two-plus decades in direct sales has created. There will likely still be bumps in the road as Dell puts its channel program together, but this outreach should buy the company some patience and benefit of the doubt from partners.
---
May 21, 2008 1:27 PM
VMware is going on the attack yet again, slamming Microsoft in a 2,000-word missive on its Virtual Reality blog.
In case you forgot, Virtual Reality is the blog VMware set up specifically to defend itself from criticism by the media, analysts and competitors. The most recent post targets the Microsoft Integrated Virtualization ROI Tool, an online calculator that partners can use to make the business case for Microsoft virtualization.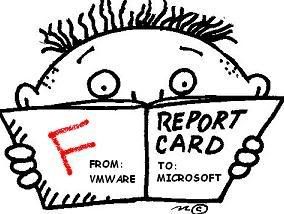 "Unfortunately we had to give it a failing grade," writes VMware blogger Tim Stephan.
The post features a pretty in-depth analysis of the assumptions and calculations that Microsoft's tool makes in "proving" that the upcoming Hyper-V hypervisor is a better value than VMware's products. (Microsoft's site doesn't mention VMware, only a "competitive server virtualization solution." As Stephan writes, "Gee, I wonder who the competitive solution is?")
But the best part of the blog are the no-holds-barred shots that Stephan takes at Microsoft throughout. They include:
"Of course the results were all hypothetical, because Hyper-V is not yet available."
"Like most Microsoft version 1.0 products, the initial release of this calculator has numerous errors, contains critical design mistakes, and completely misses its mark. … Maybe we all need to wait for the SP1?"
"Microsoft's tool assumes that Hyper-V will run as many VMs as VMware VI3 and deliver the same performance – we can't wait until Hyper-V ships and prove (sic) this wrong."
The blog also features this quiz:
Why did MSFT release such a misleading ROI/TCO model?
A) Microsoft did a sloppy and hasty job with the calculator
B) Microsoft is deliberately fudging the facts
C) Both A and B
Microsoft has been promoting its calculator to partners as they prepare to sell Hyper-V and try to chip away at VMware's server virtualization market lead. I'm in no position to say who's right and who's wrong about the tool and its assumptions, but Microsoft partners might want to check out VMware's stance before they start relying on the calculator too heavily. 
VMware has previously used Virtual Reality to accuse Microsoft of spreading lies, discredit a Yankee Group report and post "corrections" to a blog comparing VMware and Microsoft.
---