---
May 16, 2008 1:18 PM
EMC stock is rising amid speculation the company will sell off VMware, according to a Bloomberg story hot off the virtual press.
The story quotes one New York equity trader who says rumors about EMC selling its majority stake in VMware have been picking up recently. And another trader tells Bloomberg that observers are expecting some big news out of EMC's annual meeting next week.
Virtualization.info chimes in that Intel is the rumored buyer.
EMC announced its plans to acquire VMware, the virtualization market giant, for $635 million late in 2003. VMware still operates independently from EMC and keeps its headquarters in Palo Alto, Calif., across the country from EMC's base in Hopkinton, Mass.
May 16, 2008 10:34 AM
The Dell Channel Blog isn't getting off to a good start. In fact, it's not getting off to a start at all.
Dell said earlier this week it would launch the blog today, but word just came down that it won't be happening. The reasons for the delay are unknown, as is the new launch date. When the blog does debut, readers can find it by going to Direct2Dell.
On a related note, Dell channel community manager Amie Paxton will be our guest on the Partner News Podcast the first week in June. We'll talk about the Dell Channel Blog — which should hopefully be up by then — as well as other happenings in Dell's partner program.
---
May 15, 2008 4:05 PM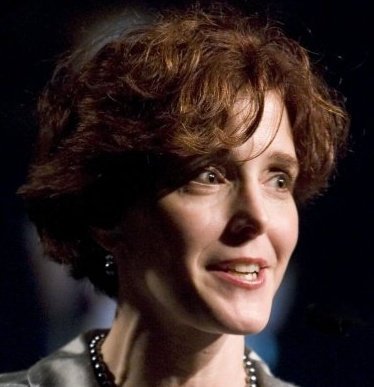 Profile: Heather Clancy
Digimerge Technologies. JDSU. Lorex Technology. On-Net Surveillance Systems. Videolarm.
Do you know any of these companies? If you don't, Tech Data is hoping to change that. The distributor has established a new Physical Security Specialized Business Unit, which will focus on carrying products that fall into the security surveillance and network testing solutions categories. The group, which falls under Chuck Bartlett's direction, will carry these sorts of products: digital video recorders, monitoring systems, software, IP cameras, lenses, enclosures and so on. The distributor sees a convergence of new digital surveillance solutions with tradition network integration practices.
Other vendors that are part of the unit are:
Bosch
D-Link
Cisco
IPX
Panasonic
Sony
Toshiba
I've included the link for the companies that I didn't know, that I could find on the Web!
The reason I find this all really interesting is because of some side conversations I had last month at the 1NService Interchange conference. Many of the member companies (integrators all) are mulling how to handle video surveillance and physical security systems atop their customers' existing networks. The idea, for example, that the network will know when you've entered the buiding and its OK to allow access to your computer. Or not.
This requires, as you might imagine, a whole new set of technical skills. And lo and behold, there is a whole network of integrators already doing work on the physical security front, some of which are part of a group called PSA Security Network. I think we're facing the same sort of channel convergence problem that we used to talk about five years ago surrounding data networks and telecommunications networks. Collaboration between the two worlds seems logical. And yet. … Bill Bozeman, president and CEO of PSA, says this will be tough, given the dynamics of the physical security market and the reluctance of that community to collaborate.
So, while I'm excited about the idea of tying the cyber and physical security worlds together, it will probably be way harder than we imagine. It's great that someone like Tech Data is getting involved. Let's hope they have the staying power necessary to get this thing off the ground.
---
May 15, 2008 12:20 PM
Carl Icahn's list of proposed Yahoo board members features some bold-faced names including Mark Cuban's.
Cuban, of Dallas-Mavericks-movie production-Dancing With the Stars-and-blog fame, made his first really big bucks when he sold radio-over-the-web pioneer Broadcast.com to Yahoo for $5 billion back in the bubble.
Also on the list: Former Viacom pooba Frank Biondi and VC Adam Dell, better known as Michael's little brother.
So far, Icahn's bought nearly 60 million Yahoo shares and has filed for permission to buy up to $2.5 billion in Yahoo stock.
Microsoft has remained conspicuously mum on all this. Spokesman Frank Shaw's been quoted (if that's the right word) all over the place refusing comment on the possibility of renewed Microsoft-Yahoo acquisition talks.
That raises an interesting one-hand-clapping type question. What will it mean if Yahoo reopens talks but is the only one talking?
Meanwhile there's no shortage of Microsoft partners who think they've found better uses for Microsoft's money.
Richard Warren, of North Carolina Technologies, thinks Microsoft should forget Yahoo and buy Vonage for a good deal less money and a much stronger partner play.
The VoIP pioneer has settled all the lawsuits and has a great business that could help Microsoft bolster both ResponsePoint and Small Business Server.
Barbara Darrow can be reached at bdarrow@techtarget.com.
---
May 14, 2008 11:02 PM
All the papers are reporting that epic green mailer Carl Icahn is forging ahead with plans to nominate a clean slate of Yahoo board members. The goal is to force the company back to the bargaining table with Microsoft and eventually into Microsoft itself.
The deadline for board nominations is Thursday.
Icahn apparently thinks Microsoft is still jonesing for Yahoo, although it's unclear to others whether Microsoft's rejection of a deal is final.
When the Microhoo talks calmed down a couple of long-time Microsoft resellers said it was time for the company to reevaluate its priorities.
Microsoft's consumer push and it's growing cloud computing/SaaS fever have distracted the company from core businesses, they say.
"Microsoft has been spread miles thin," said one long time partner who specializes in database and business intelligence work. "They have hurt themselves on Vista and business apps while they've been chasing Google," he noted.
Barbara Darrow can be reached at bdarrow@techtarget.com.
---
May 14, 2008 4:34 PM
Dell will officially launch its Dell Channel Blog on Friday. The blog's tagline is "A Voice of PartnerDirect." (PartnerDirect is the name of Dell's 5-month-old channel program.) Readers will be able to link to the site from Direct2Dell.com, which is Dell's blog about products, services and customers.
Dell announced the blog in late April. Amie Paxton, Dell's channel community manager, has described the blog as a place for partners to tell Dell what they think and to connect partners with Dell's small business community.
---
May 13, 2008 4:29 PM
Carl Icahn has surfaced again in tech M&A mayhem: This time  he's buying up Yahoo stock in what may be an attempt to force that company's recalcitrant execs back to the negotiating table with Microsoft. The Wall Street Journal and others (including, Yahoo news) reported this tidbit this afternoon.
As most are undoubtedly aware by now, Microsoft walked away from its near-$50-billion-bid for Yahoo. (Or did Yahoo forget what was bid? I forget.)
If reopening the Microhoo talks is the goal, Icahn could be reprising the role he played in the Oracle-BEA Systems buyout saga. If you need a refresher on that one: BEA strongly opposed Oracle's unsolicited offer, then, months later, accepted.
Barbara Darrow can be reached at bdarrow@techtarget.com.
---
May 13, 2008 9:48 AM
On Tuesday, Microsoft is opening up beta test its small business and mid-sized business server bundles.
Early test versions of Windows Essential Business Server 2008 (previously known by the code name Centro) will be online Tuesday with a preview of Small Business Server 2008 to surface soon thereafter, said Joel Sider, senior product manger for the Windows Server Solutions Group.
Both products are due by year's end.
The company also unveiled pricing for the mid-market bundle. Windows Essential Business Server Premium Edition (with Windows Server, Exchange Server, Forefront Security for Exchange, System Center Essentials management, Forefront Threat Management Gateway aka the new ISA Server) will list for $7,163 per server. All prices include five CALs. Additional CALs will list for $195 each.
The standard edition, which includes one less Windows Server license, will list for $5,472. ($81 per extra CAL.)
Microsoft has raised prices for Small Business Server.
The current SBS 2003 R2 Standard Edition lists for $599 and the premium edition was $1,299.  The new standard SKU will list for $1,089 with additional CALs $77 each. Premium is now $1,899 with each new CAL $189.
Sider said the price change reflects "additional value going into the server" and that per-CAL pricing has fallen. Before users had to buy a five-pack CAL license minimum for $489  but can now add CALs incrementally. "You can also buy a mix of premium and standard CALs –only buying CALs for the users needing to touch the premium servers. And, the CALs now extend to other servers on the network," he noted.
As before SBS is for up to 75 users with a "sweet spot" of 10 to 50 users; EBS ranges up to 300 users.
As for another burning question surrounding the product family — that of naming conventions — Sider said there is no plan to change what some partners say is confusing branding.  Let it be noted here that "confusing" is a cleaned-up version of what some partners are calling the branding.
Barbara Darrow can be reached at bdarrow@techtarget.com.
---
May 13, 2008 9:38 AM
Talk about channel conflict!
The Boston Globe has a story today about Tech Superpowers, an Apple reseller facing quite the threat: a ginormous Apple store opening right next door. One of VARs' biggest peeves is when a vendor moves in on their business, but in this case, Apple is literally MOVING IN on their business.
Tech Superpowers has been shifting its business model from consumers to the enterprise market, to differentiate itself from the Apple store. Founder and president Michael Oh also adopted a slightly more creative strategy: He buried a company T-shirt at the Apple store site, much like the Red Sox fan who buried a David Ortiz jersey at the new Yankee Stadium to curse the Bronx Bombers.
Ortiz started the season in a terrible slump and didn't start hitting until the Yankees dug up his jersey and auctioned it off for charity. Hopefully Tech Superpowers will have better luck and won't get hit out of the park by Apple.
---
---