---
September 15, 2016 1:06 PM
Channel
,
Consulting
,
cybersecurity
,
Mergers & Acquisitions
,
SaaS
Here's a cybersecurity niche that channel partners may not have considered: providing IT security assessment services as part of the merger-and-acquisition due diligence process.
Strategic buyers and private equity firms scrutinize an M&A target's financial numbers before doing a deal, but they are now exploring the acquisition candidate's security posture as well. According to West Monroe Partners, a business and technology consulting firm based in Chicago,  executives engaged in M&A activities put considerable weight on cybersecurity as an investment criterion.
West Monroe retained Mergermarket, a company that focuses on M&A research, to interview 30 senior M&A practitioners based in North America, representing the healthcare, manufacturing and distribution, banking, and high-tech sectors. The study reveals that 80% of the respondents cited cybersecurity issues as highly important in the due diligence process, while 20% rated cybersecurity as somewhat important. In addition, 77% of those polled said the importance of IT security issues at M&A targets had increased significantly over the past 24 months. Continued »
August 15, 2016 9:15 PM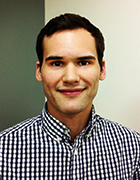 Profile: Spencer Smith
Operating systems
,
Windows 10
,
Windows 7
,
Windows XP
With Windows 10 having celebrated in July its first year on the market, service provider Softchoice has found a scant presence of the OS within its client base.
Softchoice's recent study of its clients' IT environments, which looked at more than 400,000 Windows-based devices at 169 North American organizations, revealed only 0.75% of the devices run on Windows 10. The study was the latest of several analyses the company has conducted using data drawn from its client base — the bulk of which is enterprise sized with 500-plus seats. Many of the company's clients are recurring, allowing the company to obtain insight into clients' changing environments over time, noted David Brisbois, senior manager of assessment and technology deployment services consulting at Softchoice, based in Toronto.
Brisbois wasn't surprised by Windows 10's low adoption rate. "The newest OSes are never widely adopted in the commercial space," he said. "In most cases, there were a fair number of organizations that had a Windows 10 device or a couple Windows 10 devices, but it was less than a percentage. So it wasn't really material to the study."
While he cited upgraded security as one of the major reasons to move to Windows 10, he said the OS's focus on touch-enabled interfaces hasn't lured many customers. "I think a lot of the perception today around Windows 10 is that it's geared toward touch interfaces. It doesn't take long to walk around any of our clients' sites to notice a lot of them still have monitors and laptops that are not touch enabled. So the whole idea of Windows 8 or Windows 10, which are both very small deployment numbers, isn't very overly appealing, because [customers are] not looking at it from a security perspective."
Another factor Brisbois attributed the lagging Windows 10 adoption is the use of web-based applications. "The OS isn't as important in [software as a service] scenarios because you get the same functionality."
Windows 7, meanwhile, dominated Softchoice's client environments, with 91% of scanned devices running on the operating system, an increase from 18% in 2015.
Most organizations have standardized on Windows 7, Brisbois said, partly due to the phasing out of Windows XP. The study found Windows XP has "pretty much disappeared," with only 5% of devices on the unsupported OS, down from 20% last year. Computers today that run Windows XP tend to be legacy terminals used for specific functions where "there's just no need to break what's working," he said. Larger clients with over 5,000 seats tended to have the most Windows XP operating systems in use, while organizations between 1,000 and 5,000 seats had less. The smaller, more agile organizations were "the ones that got rid of Windows XP the fastest and [adopted] Windows 7 the quickest."
The results of the study didn't impact Softchoice's current direction as a company, Brisbois said. "Personally, I don't think there's this huge need to get people onto [the Windows 10] OS. … I'd say our biggest opportunity that we focus on as an organization is definitely on cloud adoption, Office 365 [and] Azure. That's where we put our effort," he explained. "Azure's been a great opportunity for us, and we're going to continue to zero in on the Azure piece."
---
August 15, 2016 5:53 PM
Business strategy
,
Channel
,
research
,
Startups
Many channel partners run the rule over technology vendors in the course of doing business.
Trace3, an IT solutions provider and consulting firm, has taken the next step and made tech research a part of its business strategy. The company, based in Irvine, Calif., has been growing its Innovation Research Team over the past couple of years. The group's charter is to provide a bi-directional conduit between the venture capital (VC) community and the startup world, on the one hand, and enterprise customers and CIOs, on the other.
Trace3 president Chad Cardenas says the purpose of the Innovation Research program is to provide CIO clients and prospects with early access to the next game-changing, disruptive technologies. Cardenas said Trace3's innovation research model, which he called a pioneering effort, helps IT buyers "make much more informed purchasing decisions." Continued »
---
August 9, 2016 5:55 PM
Channel
,
innovation
,
Partnerships
If you want to meet customer needs and grow your channel company, partnering with other partners is the way to go.
That's the message from Tiffani Bova, global customer growth and innovation evangelist at Salesforce, a company that has been encouraging partner-to-partner (P2P) interaction within its cloud ecosystem. Bova, who shared her views at CompTIA's recent ChannelCon event, cited a couple of factors behind the need for P2P. For one, high-growth areas such as mobile, social and cloud can't be reduced to SKUs that a channel partner can sell to a customer. Instead, mobile, social and cloud call for "a more integrated solution" in which the partner must determine how to pull various components together, according to Bova.
In addition, customers aren't eager to purchase discrete technologies; they are, first and foremost, looking to solve business problems, Bova noted. The antidote for those business problems may well encompass a range of services and technologies — at least some of which the partner won't possess in house. Continued »
---
July 15, 2016 5:13 PM
alliance
,
Channel
,
Channel partners
,
distribution
,
Microsoft
While Microsoft discussed its channel partner strategy and programs at its Worldwide Partner Conference this week, a number of vendors at WPC 2016 followed suit with their own channel partnering announcements.
Metalogix provided details on its Metalogix Advantage Partner Program (MAPP), which initially will focus on Sharepoint-to-Office 365 migrations.
The MAPP program offers participants a "Business-in-a-Box" starter kit that provides white papers, best practices, sample project plans, a sample statement of work, pre-migration assessment tools, and PowerShell scripts and sample code. The starter kit aims to help systems integrators build a repeatable migration service, according to Metalogix. Continued »
---
July 15, 2016 4:48 PM
Azure
,
Channel
,
cloud
,
Marketing
,
Microsoft Partner Network
,
Microsoft partners
With Microsoft's Worldwide Partner Conference  in the books, here are a few takeaways and observations on WPC 2016.
• Partners appear to like Microsoft's Cloud Solution Provider (CSP) program
Microsoft officials cited 17,000 partner transactions since the launch of CSP last year, noting that CSP in May 2016 surpassed other licensing models that let partners sell Microsoft's cloud services.
"What we are seeing over the last year is Microsoft's CSP program seems to fit the market perfectly," said Jason Bystrak, executive director of Ingram Micro Cloud. Ingram Micro debuted the latest release of its Odin Service Automation platform at WPC 2016.
Bystrak said partners have gone from dipping their toes in the water to "really to starting to scale the business" of selling cloud offerings. As for Microsoft, the CSP program has become a key catalyst for Microsoft's cloud strategy, he added.
---
June 30, 2016 9:07 PM
Business model
,
Channel
,
cloud
,
CompTIA
,
IDC
,
MSP
A decade into cloud computing, many managed service providers are taking a less-than-aggressive approach to this widely adopted technology.
According to CompTIA's fifth annual Trends in Managed Services report, published June 29, 44% of the 400 U.S. MSPs surveyed only support cloud services when requested by a customer to do so. That's a fairly tepid embrace of a computing approach that has seen broad endorsement among businesses of all sizes. Continued »
---
June 27, 2016 6:09 PM
Backup
,
Barracuda
,
Channel
,
firewall
,
Intronis
,
MSP
Barracuda Networks Inc. is pushing forward with its managed service provider strategy, which kicked into higher gear with the company's October 2015 acquisition of channel-oriented data protection vendor Intronis.
Barracuda on June 27 launched a firewall appliance geared toward managed services providers (MSPs) under the Intronis label. Barracuda NextGen Firewall — Intronis MSP Edition is "designed for businesses with multiple locations," noted Neal Bradbury, senior director of business development for Intronis MSP Solutions by Barracuda, Barracuda's MSP technology brand. Continued »
---
June 14, 2016 5:01 PM
Channel
,
cybersecurity
,
distribution
,
Malware prevention
,
VARs
Menlo Security, a company that provides a cloud-based malware isolation platform, aims to expand its channel reach through a partnership with Cloud Harmonics, a cybersecurity and cloud technology distributor.
Through the linkup, announced June 14, Cloud Harmonics will provide "customized training, services and support" around Menlo Security's malware isolation offering to more than 400 value-added resellers (VARs) in the distributor's channel partner community.
---
---