Apr 10 2008 12:19PM GMT

Profile: Bcournoyer
You may have noticed that we've started producing news podcasts here at SearchITChannel.com. (If you haven't, what are you waiting for?)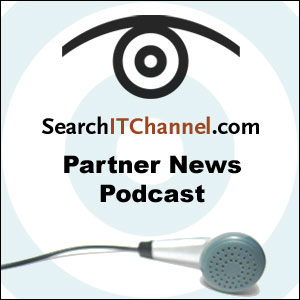 Well now you can find all of the podcasts in one place: SearchITChannel.com/download.
We realize you don't always have time to read our news stories, so the Partner News Podcast is an easy way to follow the weekly channel-specific headlines — whether you're catching up on emails at the end of the day, grabbing a quick bite to eat at your desk or even driving to a customer site (if you download the podcast to your MP3 player).
You'll also get extra commentary from the SearchITChannel.com staff that doesn't appear in our written stories, plus you'll hear from special guests. This week, for example, we'll be chatting with Channel Marker contributor Heather Clancy, who's out in Hawaii for the Cisco Partner Summit. And next week we've lined up an interview with a VMware executive. (After that, our "special guest" schedule is all clear, so if you work in the channel and have something you want to talk about, let me know.)
Soon we'll have an IT channel podcast RSS feed, so you'll know as soon as the latest podcast is available. For now, the podcasts will continue to be on our general Channel News Update RSS feed, and new ones will also appear on the home page and news page of SearchITChannel.com.
But the only place to find all of our podcasts is, again, SearchITChannel.com/download.