Apr 27 2012 6:03PM GMT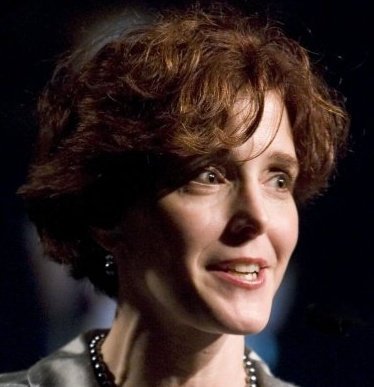 Profile: Heather Clancy
One of the darlings of the health care IT software sector, Allscripts, announced a tough first-quarter this week.
Bookings were off year-over-year — slipping to $194.6 million for the first quarter of 2012, off from $212.4 million in 2011. Net income was off sharply: $5.8 million for the three months ended March 31, 2012, versus $12.6 million in the year-earlier period. Income was affected by acquisition-related expenses. Perhaps what is more intriguing, however, is the fact that Allscripts has also ditched its chairman, its chief financial officer is leaving to pursue another opportunity, and three directors have resigned in an apparent dispute over future company direction. What's more, expectations for new products apparently have caused a number of customers to put purchasing plans on hold.
"While Allscripts continued to win important new clients, including three new Sunrise Clinical Manager contracts in the quarter, a number of our clients and prospects delayed commitments as they wait for us to introduce new releases and demonstrate more robust integration," said Allscripts CEO Glen Tullman, in a statement about the company's quarter.
All this got me wondering about the general health of the health care IT sector, which has been such a darling among the technology distributors and with certain major technology vendors, including Cisco and Microsoft.
So I did a bit of poking around and came across some projections for health care IT spending release in February 2012 by Compass Intelligence, release in tandem with the HIMSS 2012 conference (the industry's biggest annual conference).
Compass Intelligence predicts that health care IT spending will reach $78 billion in 2012. Over the next five years, the industry should maintain a compound annual growth rate (CAGR) of about 5 percent to reach $92 billion by 2016.
Mind you, growth is growth, but the excitement about electronic health records and other digital health care initiatives has definitely become more tempered. Ask your own doctor or health care professional how they feel about the transition, and you'll probably hear more complaints than praises for their own personal situation.
This sentiment, along with overwhelming adoption of consumer tablet computers and ongoing concerns over privacy regulations, could drive more health care organizations to consider cloud solutions, according to Compass Intelligence analysts. The integration challenge of matching up data across application silos is definitely proving to be a headache for many health care organizations, and cloud solutions could be the cure.
"Implementation of the various stages of electronic health records will drive infrastructure and integration needs to support the access, storage, and transfer of data across CRM, HIS, ERP, clinical and other health care enterprise systems," said Stephanie Atkinson, managing partner of Compass Intelligence, in a press release discussing the research. Compass Intelligence suggests that cloud service providers will rise to handle a number of these challenges, especially the storage and protection of patient records.
Sort of makes you wonder if focusing on the installation of on-premise health care records software is a good value proposition for smaller clinics and hospitals that are struggling to make ends meet through this painful paper-to-digital transition. At the same time, the cloud conversation definitely changes potential liability exposure for technology solution providers and managed service providers. You host it, you're responsible, unless you write some pretty extensive service level agreements that cover your back.
Check out more IT channel news on SearchITChannel.com and follow us on Twitter! Here's how to follow Heather Clancy directly.