Nov 2 2012 8:36AM GMT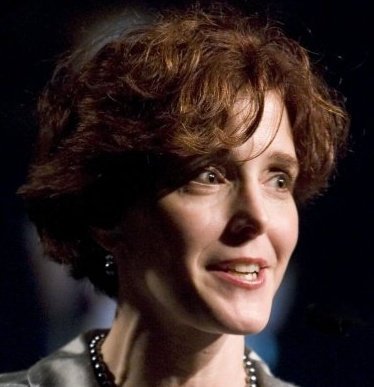 Profile: Heather Clancy
Tags:
For years, I have been watching all sorts of research predictions about IT spending plans. But for the past three or four years, I have put less credence in them.
That's mainly because I feel that focusing strictly on what businesses are saying they intend to spend for hardware or software or networking gear over a given time period under-represents what they are actually willing to pay for a solution to a business problem – a solution that happens to be based on technology.
In my mind, there are quite a few businesses — at least the ones that are thinking about the future — that are willing to spend more on technology than their actual IT budget suggests, if that technology helps address a specific business need.
So, instead of trying to figure out the size of a given company's technology line item and how much of it they can claim, solution providers should be thinking about what portion of each business process is dependent on technology. And on helping the business decision-maker in charge of that process find the money to improve it.
This really isn't a new concept for the IT solution providers of this world that spend their time really consulting with their clients about their plans and that take the time to figure out what is motivating them.
What's different right now is the fact that the services are now in place that make it simpler for businesses to make those decisions and to act without having to wait in line for an internal IT department.
Research firm Gartner calls this "The Nexus" – a convergence of social, mobility, cloud infrastructure and information management trends that are "digitizing" different segments of their business.
Marketing is a great example of a business function that is being completely transformed by these things. Historically speaking, the marketing function may not have requested many of its own applications (or been allocated all that much). But now, a much larger portion of what marketing teams spend is being dedicated to all sorts of new cloud services tied to the social media world.
Gartner figures that in the past, about 20 percent of all technology spending was outside the domain of the IT department. By the end of this decade, it will account for 90 percent, the research firm predicts.
"The Chief Digital Officer will prove to be the most exciting strategic role in the decade ahead, and IT leaders have the opportunity to be the leaders who will define it," said David Willis, vice president and distinguished analyst for Gartner. "The Chief Digital Officer plays in the place where the enterprise meets the customer, where the revenue is generated and the mission accomplished. They're in charge of the digital business strategy. That's a long way from running back-office IT, and it's full of opportunity."
In just three years, one-quarter of all companies will have a Chief Digital Officer, Willis believes.
That will create even more fragmentation — and opportunity — when it comes to helping companies manage those digital services in the context of the larger picture. Security, in particular, will play a critical role. In fact, Gartner forecasts a 56 percent increase in overall spending on security solutions, while usage of cloud security services "will almost triple."
Whether or not you believe those numbers, the shift that is going on is very real. The existence of cloud services – which may or may not have to be approved by an IT contact before they show up on a credit card or invoice – is completely rewriting the rules of engagement for solution providers.
You can choose to lament that fact or use this as an opportunity to dig deeper into organizations to find the right decision-makers, who may be willing to spend more than the IT budget spending data suggests.
Look for more channel news coverage on SearchITChannel.com and follow us on Twitter! Follow Heather Clancy directly.