May 18 2012 3:16AM GMT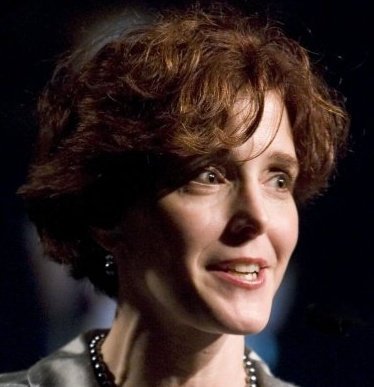 Profile: Heather Clancy
Unit shipments of tablet computers should reach almost 425 million by 2017, driven by a diversifying range of product choices, according to a market forecast by DisplaySearch, an NPD Group company.
What's more, annual tablet computer shipments should surpass those of notebook computers by 2016, the researcher suggests in its latest Tablet Quarterly report.
Over the next five years, DisplaySearch predicts that devices using the Apple iOS operating system will lose market share to tablets running various versions of Android and MIcrosoft Windows RT. By 2017, the Apple iOS platform should account for about 50.9 percent market share, compared with 40.5 percent for Android and 7.5 percent for Windows, the researcher writes.
One key factor will continue to be the Amazon Kindle Fire, which carries a lower price that is in part subsidized by content purchases.
DisplaySearch's tablet OS forecast between now and 2017 is below: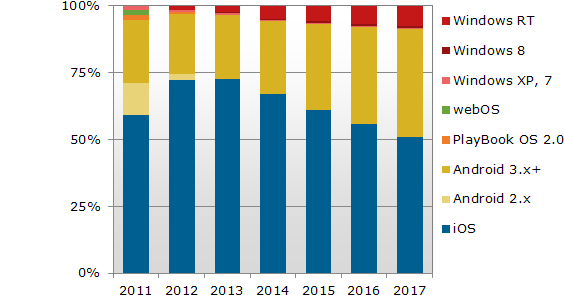 Source: Q1 2012 NPD DisplaySearch Tablet Quarterly report
The takeaway for me is that any technology solution provider hoping to incorporate tablet computers into its solution mix will be dealing with the Apple iOS for some time to come. Things won't seriously turn around until about five years from now.
Check out more IT channel news on SearchITChannel.com and follow us on Twitter! Here's how to follow Heather Clancy directly.