Dec 21 2018 2:53PM GMT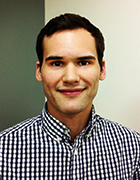 Profile: Spencer Smith
Tags:
Before wrapping up 2018, take a moment to review some of our most-read news stories from the year.
In 2018, we saw the industry's heavyweight vendors, such as IBM, Microsoft and Dell EMC, doubling-down and refining their partner strategies. Readers kept tabs on IBM amid its companywide reinvention, specifically IBM's efforts to modernize the IBM partner ecosystem. Microsoft also caught readers' attention as the vendor ramped up focus on vertical market opportunities. Meanwhile, Dell EMC kicked off the first anniversary of its post-merger partner program by setting a $50 billion channel business goal.
In addition to vendors' channel moves, readers took note of partner projects involving emerging technology, notably blockchain projects. Accenture's projects are featured in two of the stories below. In the first, Accenture debuted an international border security system that combines blockchain and biometrics. In the second, we learn about Accenture's alliance with Walt Disney Studios to apply blockchain, VR and machine learning to film production and entertainment.
Don't overlook our third most-read news story, which explores why sales and marketing continues to vex managed service providers (MSPs).
Data protection and MSP software vendor Datto saw its customer base grow to more than 13,000 partners in 2018. The vendor said its 2017 merger with Autotask, combined with expansion into international markets, led to the boost.
Launched at Citrix Summit 2018, Citrix Ultimate Rewards integrated the vendor's channel incentives into one streamlined program. Citrix also revealed new discount and rebate programs at the partner event.
IBM acknowledged that small and medium-sized businesses weren't all that clear on its pivot to modern infrastructure. As a result, the vendor said 2018 marketing initiatives would seek to better explain the newly transformed IBM.
IBM made news again when it revised the IBM partner strategy. John Teltsch, IBM's global channel chief, explained the company's efforts to embrace both traditional IBM partner firms and newer partner types, including ISVs and developers.
At its Inspire 2018 conference, Microsoft continued to tout its strategy for targeting vertical market opportunities. Microsoft also emphasized co-selling as an important approach, encouraging partners to link up with its internal salesforce on deals.
Accenture introduced the Known Traveler Digital Identity system, which uses blockchain and biometrics for international border security. Meanwhile, Synechron used the Ethereum blockchain in a RegTech project for a custodian bank.
Dell EMC said its indirect sales revenue was up 19% in the fourth quarter and 12% for the full fiscal year, an indication that its post-merger channel strategy is working. Q4 results also showed Dell EMC made share gains in the PC market and PowerEdge and cloud servers, but sluggish growth in storage.
Sales and marketing has proven itself a perennial pain point for managed service providers. 2018 was no exception. Research published by Datto found that more than half of the MSPs surveyed cited sales and marketing as a top challenge for their businesses.
Accenture partnered with Walt Disney Studios to explore blockchain, virtual and augmented reality, and machine learning. The initiative will look at how the emerging technology can help reshape entertainment experiences and film production environments.
Following the one-year anniversary of its post-merger partner program, Dell EMC said it aimed to grow its $43 billion channel business to $50 billion. Dell EMC asserted that it needed only to make minor changes to its partner program and resources to hit that target.