Dec 21 2018 8:24PM GMT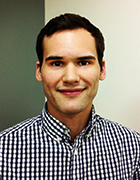 Profile: Spencer Smith
Tags:
Before getting started on your 2019 business plans, take a few moments to review our most-read feature stories of the year. Most of these stories focus on emerging IT industry trends that will continue to develop. Others deal with channel partner business issues that will undoubtedly remain challenges.
While research has found broad channel acceptance of the cloud, some reports show cloud services contributing only a small percentage of partners' overall business. How can partners position their cloud offerings to make money?
Nontraditional primary and secondary storage vendors have been getting the attention of resellers and MSPs. In this feature story, senior site editor John Moore profiles two storage upstarts — Clearsky Data and Reduxio — and how they stand out against their better-known enterprise storage competitors.
The predicted upswing in the device-as-a-service market sparked vendors such as Dell Technologies, Lenovo and HP to launch offerings. Contributor Nicole Lewis provides an overview at this evolving opportunity and how device as a service could affect partners' current strategies.
Customer organizations are seeing the benefits of migrating their communications technology and collaboration applications to the cloud. Channel partners should weigh several factors when pursuing the relatively untapped unified-communications-as-a-service market.
Emerging IT industry trends have  pressured channel partners to transition to new business models. In this feature story, we provide advice for financing channel partner business transitions, evaluating new lines of business, working with vendors and more.
Companies like Accenture and Microsoft partner KenSci Inc. are experimenting with machine learning algorithms and tools. Nicole Lewis's article explains how the machine learning is primed to transform business and why channel partners should be paying attention.
Partners are developing new strategies in response to SAP's plans to move its customer base to S/4HANA by 2025. In this feature story by contributor Esther Shein, SAP partners Presence of IT and Symmetry share their views of SAP's bold S/4HANA vision.
Channel firms have taken unique approaches to find success in the data analytics services space. Esther Shein highlights the strategies of three leading data analytics services providers: Accenture, DXC Technologies and Wipro.
When Amazon Web Services announced its managed services offering in late 2016, industry watchers questioned whether AWS would encroach on MSPs' traditional territory. As of 2018, managed services providers haven't seen a negative impact on their businesses.
Alliances between channel firms and RPA software vendors signal a new phase in software robot implementation. In our most-read feature of 2018, John Moore examines RPA adoption trends and channel opportunities surrounding deployments.