---
December 27, 2011 11:40 PM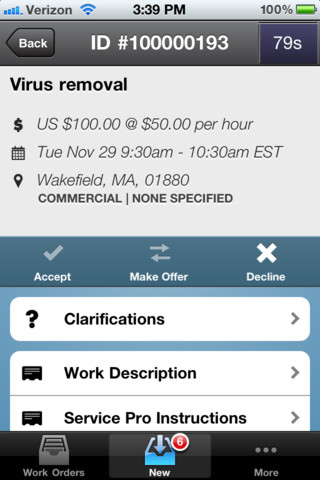 The OnForce IT services collective has created a mobile app...
December 23, 2011 8:07 PM
If you are sick of the ridiculously short battery life you get out of your smartphone, you may only have five years to wait until kinetic energy technologies offer a respite. That is just one of the predictions in
---
December 16, 2011 9:00 PM
Cisco has created a managed service for its channel partners focused on small-business accounts. The service, called OnPlus, provides technology solution providers with an appliance and cloud-delivered managed service toolset...
---
December 9, 2011 3:28 PM
Market research firm International Data Corp. reports that storage software sales surged by almost 10 percent in the third quarter. The growth came as businesses rush to find better ways to manage their storage devices in the wave of data center virtualization, but it signals a good investment area...
---
December 8, 2011 3:37 PM

Profile: Leah Rosin
NetApp is making a bid for the midmarket, and has made some changes to its entry-level product line, the FAS2000 systems, directed at the storage needs of mid-size businesses.  The new FAS 2240 is touted as the most...
---
December 2, 2011 8:31 PM
Worldwide revenue for servers increased by 5.2 percent year over year while shipments grew by 7.2 percent, according to the latest forecast figures from market research firm Gartner. Total revenue for the quarter was approximately $12.9 billion on a worldwide basis, Gartner reported. That...
---