---
January 31, 2011 5:27 PM
Randall Runk is leaving Hewlett-Packard today, after nearly four years at the IT giant. An HP spokewoman confirmed the move on Monday, adding that John Maguire is joining HP as senior vice president, worldwide sales for the huge enterprise services group. Maguire is coming from...
January 31, 2011 2:44 PM
As a long-time blogger on green IT matters, I can guarantee that one thing you're going to hear more about from your customers as they replace their outdated computers and servers this year is how to ensure that the stuff that's leaving isn't going to wind up in a landfill or, just as bad, in some...
---
January 27, 2011 9:12 PM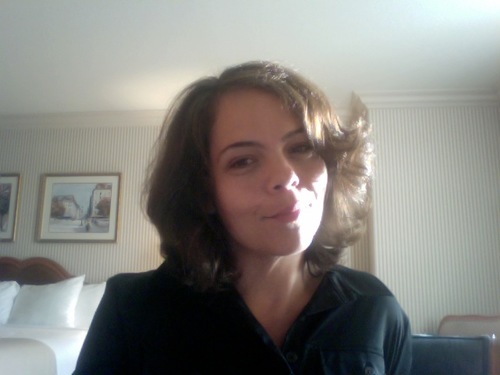 Profile: rivkalittle
If you were once a networking solution provider that thought you could avoid the data center, think again. The average networking VAR is not only working on the data center LAN, but they're also often charged with the task with planning the move to...
---
January 26, 2011 4:58 PM
Paul DeGroot knows more about Microsoft licensing than nearly anyone, including most people at Microsoft itself. DeGroot formerly an analyst with Directions on Microsoft and now off on his own at PIca Communications, details in...
---
January 24, 2011 12:56 AM
Leo Apotheker, who proved somewhat, um, elusive, during the first weeks of his stint as Hewlett-Packard CEO, will speak at HP's Americas Partner Conference (APC)  in late April....
---
January 21, 2011 8:43 PM
I recently reported that desktop virtualization progressed less rapidly in 2010 than technology solution providers expected just one year ago. Now, CDW has released the results of an end-user...
---
January 21, 2011 2:35 PM
Looks like Hewlett-Packard is ejecting a few bozos from its clown car of a board.
---
January 20, 2011 9:35 PM
Lookie here, the VCE Company is finally official after an extremely long birthing process reported here. And
---
January 12, 2011 8:42 PM
Looks like I should have waited a couple more days before filing my post last week about Gartner's 2011 IT spending predictions. That's because Forrester Research...
---
January 10, 2011 5:52 PM
Bob Muglia, the Microsoft exec who helped build Microsoft's Server & Tools business into a strong competitor in databases and server OSes and most recently took command of the cloud computing effort, will leave the company this summer.   CEO Steve Ballmer informed employees of this...
---