---
February 27, 2009 8:27 PM
First off, I have to say that I've been covering computer telephony aka IP telephony aka unified communications for MORE THAN 10 years now. Only recently, however, have these solutions become a truly realistic option for the small and midsize businesses that feed most VARs' sales pipeline.


RSS Feed

Email a friend
February 24, 2009 8:24 PM
In a recent article on SearchDataBackup.com, Curtis Preston provides a thorough explanation of continuous data protection (CDP) for end users and how it differs from near-CDP. So what does this...
---
February 24, 2009 7:47 PM
An interesting e-mail landed in my inbox this morning that I first deleted as irrelevant (to me personally). Then, it occurred to me that this is just the sort of link that could help a VAR fine-tune his or her sales pitch.
The resource in question came from
---
February 24, 2009 4:14 PM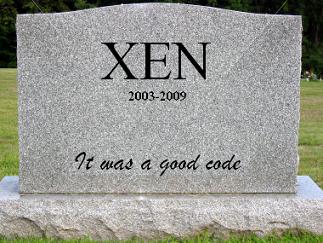 Before last week, some Citrix partners -- and even some high-up Citrix execs -- felt...
---
February 24, 2009 1:54 PM
It's been just a few hours, but it's safe to say that the February 24 Gmail outage will go down in history as the day that proves that people...
---
February 23, 2009 6:28 PM
Implementing Microsoft Office SharePoint Server brings pitfalls around every turn. One of the biggest decisions that can determine your ultimate success or failure in implementing Microsoft Office SharePoint Server is how you...
---
February 19, 2009 6:12 PM
What do you do after launching Windows Vista after many long years of development and several crumbled pillars? Apparently you record an album--er a CD. Somehow
---
February 18, 2009 6:56 PM
Microsoft spent the better part of last year pushing its Microsoft Online Services to partners, who worried about
---
February 18, 2009 6:10 PM
It's always good to watch the shifting allegiances of VARs and their vendor...
---
February 18, 2009 4:32 PM
I am constantly amazed at how many of your customers get the bulk of their IT news from blogs. That's right, blogs. In fairness, they tend to take the source into consideration when evaluating the quality of the information; corporate blogs may be less trustworthy than an independent source,...
---