---
November 21, 2008 2:16 PM
The dirty little secret of software, is the tectonic shift of the whole business from selling new licenses to selling upgrades. There just aren't that many green field opportunities left.
"Well, duh," you might say. "What's the big deal?" For resellers or for solution providers who sell...
November 21, 2008 11:22 AM
Morro, Microsoft's free consumer security software, is just the tip of the proverbial iceberg regarding the company's latest security push. Microsoft this week announced that a
---
November 20, 2008 10:28 AM

Profile: StorageSwiss
At the recent Storage Decisions event in San Francisco, I had the pleasure of sitting through Jon Toigo's presentation on disaster recovery testing. The first stat that jumped out at me during the presentation was how little DR plans are actually tested. According to Jon's research, more than 50%...
---
November 19, 2008 6:20 PM
Juniper CEO (and former Microsoft exec) Kevin Johnson is a pundit favorite to replace outgoing Yahoo CEO Jerry Yang. Huh? Didn't KJ just get a new job?
---
November 19, 2008 11:58 AM
This is gonna be fun. Handicapping the race to become Barack Obama's chief technology officer. The Industry Standardhas some interesting picks , including Bill Gates, Larry Lessig.
---
November 19, 2008 9:22 AM
Microsoft is coming out with free consumer security software -- a move that could spell trouble for the leaders in the market. The company said yesterday it's discontinuing its Windows...
---
November 18, 2008 9:38 PM
INX Inc. snapped up Cisco VAR NetTeks Technology Consultants this week, continuing a trend in VAR consolidation. The acquisition...
---
November 18, 2008 11:37 AM
The class action suit filed over Microsoft's discredited "Vista Capable" hardware claims has brought to light quite the sordid saga. Continued »
---
November 17, 2008 8:21 PM
Jerry Yang, the bedeviled CEO of Yahoo, is leaving the company, reports AllThingsD, citing an internal email message from Yang to Yahoo employees. He outlasted expectations of many...
---
November 17, 2008 6:17 PM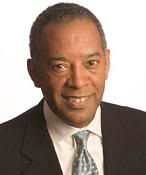 Symantec CEO John Thompson is retiring next year, and
---