---
October 24, 2008 8:20 AM
During last week's Symantec Partner Engage conference, I got to do something only 200 of Symantec's 17,500 employees can do: access the company's Security Operations Center (SOC). The SOC in Alexandria, Va. is one of Symantec's four centers throughout the world. The others are in England,...
October 24, 2008 7:58 AM
In my last entry I wrote about large suppliers and their in-the-field resources and the problems that creates. After all, a larger supplier probably has more local resources than you do. Typically, they have you outnumbered in both engineers and salespeople. In the past, many resellers have...
---
October 23, 2008 6:23 PM

Profile: badarrow
By Elaine Hom, Associate Features Editor Imagine going to jail for a murder you didn't commit. Sounds like The Shawshank Redemption, doesn't it? I'll bet it's all too familiar for the...
---
October 23, 2008 2:23 PM
Many a company has set out to take down Cisco. But Arista Networks -- fledgling maker of ultra high-speed Ethernet switches and data center infrastructure -- is coming at that task with executive superpowers. The company announced Thursday it snagged former Cisco top executive of switching and data...
---
October 23, 2008 10:34 AM
RSA recently recognized its top partners at its SecurWorld Partner Conference. Here were the winners: North America Channel Partner of the Year: Forsythe Solutions Group, Skokie, Ill. DMR Channel Partner of the Year:
---
October 23, 2008 10:12 AM
I'm a Symantec user. At home, I run Norton 360. My work laptop has Symantec AntiVirus. They both work very well. But oh my God, are they memory hogs.
Whenever either computer is running slowly --...
---
October 22, 2008 2:08 PM
VMware posted strong financial results yesterday, despite the weak economy and increased competition from Microsoft. The virtualization market leader took in $472 million in its third quarter -- a 32% increase over last year and more than Wall Street expected. Ashlee Vance of The New York...
---
October 21, 2008 6:36 PM
How many salespeople and sales engineers do you want your manufacturer partners to have? Before everyone yells ZERO, let's think about that for a minute. Different manufacturers have different levels of resources in the field. We're beginning a series of blog entries on which level makes the most...
---
October 20, 2008 3:01 PM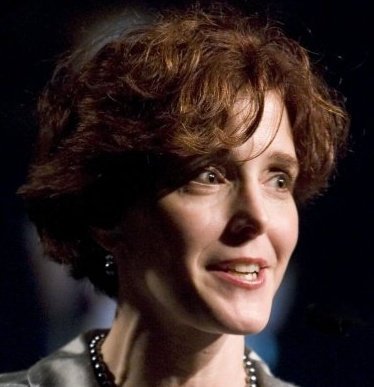 Profile: Heather Clancy
The whole idea of green IT or sustainability isn't something new to Patrick Ciccarelli, CEO of San Francisco-based Varsity Technologies. But what IS new(er) is Ciccarelli's broader commitment to what he calls "the triple bottom line." That is,...
---
October 18, 2008 7:15 PM
San Diego -- Ingram Micro CEO Greg Spierkel faced a funny question from partners at the VentureTech Network (VTN) conference here Thursday morning: "What do we do that drives you crazy?" Spierkel's answer? "Buying from my competitors."
---