---
October 31, 2008 10:45 AM
Okay, this is hilarious. Check it out. It's got everything: Sun CEO Jonathan Schwartz, open source, and Schwartz's ponytail.  Don't mock, you cynics. Faux Schwartz...
October 31, 2008 10:28 AM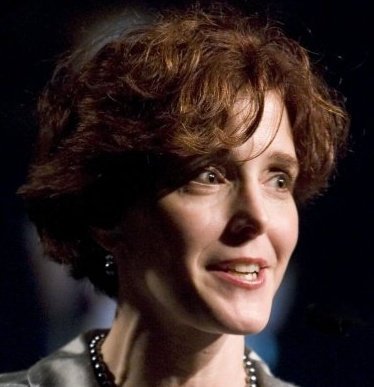 Profile: Heather Clancy
The big whack that consumer confidence took over the last couple of months (as measured by the Conference Board) continues to be echoed in the IT buyer community, according to the latest stats from the ongoing, bimonthly CDW IT Monitor. Now, though, the anemia is spreading out of the commercial...
---
October 31, 2008 8:07 AM
Over the next few months, you're going to see a dramatic shift in marketing from your supplier partners. The theme of their marketing will shift from all the cool stuff they can do to how much money they can save customers. Rapid ROI, or ROI now, is going to be the drumbeat. But what about you? Are...
---
October 28, 2008 8:53 AM
As expected, Microsoft started to talk up some details of its cloud computing strategy Monday at its Professional Developers Conference.
Amidst all the cloud talk, there were a few deliverables...
---
October 28, 2008 7:51 AM
The failing economy has claimed a victim in the world of tech conferences. NetApp has canceled NetApp Accelerate 2009 -- what was to have been the company's first annual user conference -- because...
---
October 28, 2008 7:27 AM
For all the complaining people do about how Windows machines freeze up, crash and give us all these wacky error messages, we should thank our lucky stars that the problem is limited to PCs. Imagine a world where it takes an hour and a half to watch one episode of "Scrubs," you have to hold down...
---
October 27, 2008 12:01 PM
I spoke on the subject of virtualization rollout strategies in a session at Data Center Decisions in Chicago last week. I started the session with an informal two-question survey of about 80 or so end users in the room. The results from those two questions speak volumes about the ongoing...
---
October 27, 2008 11:40 AM
After successfully pulling off a guerrilla marketing stunt at VMworld last month, Microsoft is now finding out what it's like to be on the other end of such a campaign. As the Microsoft...
---
October 27, 2008 8:16 AM
Microsoft is using this week's Professional Developers Conference to celebrate the birth of Windows 7, its next operating system. And guess who wasn't invited to the party? Windows Vista. Of the 194 sessions at the PDC, 22 are devoted to...
---
October 24, 2008 10:17 AM
Has Microsoft lost its mojo? There's something different in the air. Microsoft is doing its best to drum up an uproar around next week's Professional Developers Conference (PDC). The company's code-name generator is in overdrive -- nothing new there. But it's become painfully obvious that the...
---