---
September 30, 2008 12:06 PM
How is it possible that a company as successful as Microsoft can continue to put out such really, really bad ads? Continued »
---
September 25, 2008 10:45 PM
Forrester Research's Andrew Reichman has a good take on Larry Ellison's latest competitive foray. During his Oracle OpenWorld Keynote, Ellison did, in fact, position the HP Oracle Database Machine (or Exadata) as...
---
September 25, 2008 7:51 AM
Oracle, the biggest enterprise software company in the universe, is putting hardware to work to eliminate disk bandwidth problems. The database giant has pressed Hewlett-Packard, apparently now its number one hardware ally, into service building the high-end box. Yes:
---
September 24, 2008 1:27 PM
1: Trade shows aren't dead. (Sorry Rivka.) The crowds at Moscone Center ---ALL of Moscone Center -- are bigger than remembered. Of course it's been two years since I covered the event and in that time,...
---
September 24, 2008 12:08 PM
The RTM version of Microsoft Small Business Server 2008 is posted to Microsoft's TechNet and MSDN for subscribers. Some subscribers that is. A few subsets of that population still cannot...
---
September 24, 2008 9:06 AM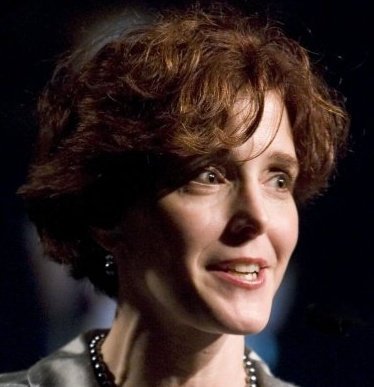 Profile: Heather Clancy
I don't usually get pulled into politics in my blogs, but I couldn't resist a recent survey released by CDW with some data pertaining to how the upcoming election may or may not affect IT spending. The research is part of the solution provider's bimonthly CDW IT Monitor. The survey conducted in...
---
September 23, 2008 4:07 PM
SearchOracle.com's Barney Beal pointed out the big 'X Is Coming' signs that have sprouted up in and around Moscone Center at Oracle OpenWorld today. In this case, X must equal the game-changing,...
---
September 22, 2008 10:54 PM
Speculation at Oracle OpenWorld continued to swirl around what Larry Ellison will say Wednesday. In the past two earnings calls, the Oracle CEO has hinted (not very subtly) about a
---
September 22, 2008 1:10 PM
It looks like Oracle is embracing "the cloud." At Oracle OpenWorld on Monday, the two Chucks -- Oracle president Charles Phillips and executive vice president Chuck Rozwat--said Oracle is making...
---