---
June 29, 2008 7:43 AM
Since many IT solution providers who poke around in this blog are themselves small businesses, it will not be a major shocker to hear that a recent survey shows that smaller companies are latching onto the benefits of Web 2.0 less quickly than larger ones. Then, again, I'd bet that many of those...
June 27, 2008 10:08 AM
Larry Ellison had some interesting thoughts on the on-demand model, especially intriguing as he retains his interest in NetSuite, the on-demand ERP provider. His ownership stake, which...
---
June 26, 2008 10:46 AM
It's that time of year for the database market share squabble. IDC has released its numbers--at least to the vendors--and two of the three big database players are claiming victory. From the snippets the vendors themselves release, it's hard to draw conclusions. It's like the
---
June 25, 2008 1:25 PM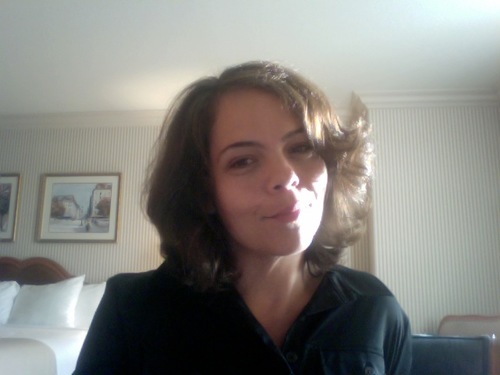 Profile: rivkalittle
The VAR community has been abuzz since it became public that a silver-level Cisco partner sued the vendor for poaching a customer and handing it off to AT&T Business. The twittering is because most partners agree they've had the same problem but never taken any action for fear of losing...
---
June 25, 2008 12:37 PM
Being an Oracle partner can be a pricey business. For example: If you're a select Oracle partner who wants face time with Oracle reps at the vendor's yearly sales kickoff, you can pay either $6K, $10K or $25K for the privilege. For that amount you get to be an Exhibitor Partner at the big Las...
---
---
June 23, 2008 8:09 PM
I have become so hopelessly addicted to my Apple iPhone for a couple of reasons, not the least of which is that it has saved my butt on more than one occasion when I have been unable to get to my notebook to update this and my other way-to-many blogs. Indeed, when my laptop crashed a few weeks back...
---
June 23, 2008 2:02 PM
Dell has launched a new wiki, PartnerStorm, that is already fielding reseller complaints about the fledgling Dell channel program. On PartnerStorm, the channel version of Dell's popular IdeaStorm forum, users can post...
---
June 23, 2008 11:24 AM
This year's Microsoft Worldwide Partner Conference will be in Houston. In July. One word: Ugh. And, interestingly, insiders say preliminary numbers show that more than half (60%) of...
---
June 23, 2008 9:53 AM
We first reported on Symantec Endpoint Management Suite 1.0 last week, when I found that Symantec had prematurely posted product details on its website. But today marks the suite's official launch,...
---