---
May 29, 2008 7:48 AM
So it's come to this: Michael Dell, asked at AllThingsD if he could vanquish Steve Jobs in a fight summed it up: "I could take him."


RSS Feed

Email a friend
May 27, 2008 11:01 PM
Steven Sinofsky and Microsoft are talking, a wee bit, about Windows 7, aka the successor to Vista. In a post to the Windows Vista blog, Chris Flores tries to explain the...
---
May 27, 2008 9:34 PM
Google has said it wants developers to write apps to run in its "cloud." Now, on the eve of the Google I/O conference, it disclosed how it will charge developers for the use of its server- and storage-farms and related infrastructure. Developers can use
---
May 27, 2008 2:55 PM
A new version of the Google Web Toolkit (Gwit to Google insiders), promises full support for the latest Java language as well as faster-running apps at the end of the process. GWT 1.5 will be formally introduced...
---
May 27, 2008 9:45 AM
VMware's "cloud computing" strategy set me off on a little rant last week. I wrote that VMware was likely getting into SaaS because it was either inspired by or jealous of Google's success in...
---
May 22, 2008 10:49 PM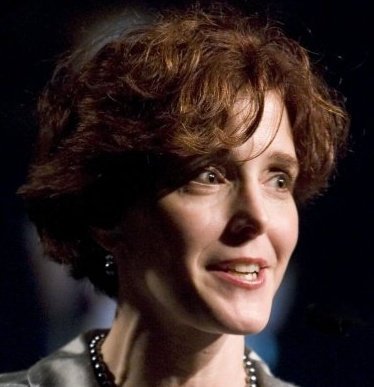 Profile: Heather Clancy
Intuitively, I think we all knew this was coming. But now, there's some research out of the Computing Technology Industry Association (CompTIA) that validates the notion that many companies are still seriously unprotected when it comes to their notebooks and handheld computers.
---
May 22, 2008 4:17 PM
Independent Software Vendors (ISVs) have always had a complicated relationship with Microsoft. They build on Microsoft's OS-and-tool platform. They also keep a wary eye as the software behemoth keeps adding to that platform. The "white space" at the top keeps getting higher and higher....
---
May 22, 2008 1:57 PM
Bad news for people who hate buzzwords: Another big-time IT vendor is getting into "cloud computing."
This time it's VMware, whose president and CEO Diane Greene talked up cloud computing during a speech yesterday in Boston. My colleague at SearchServerVirtualization.com, Bridget Botelho,...
---
May 22, 2008 12:38 PM
The much anticipated Dell Channel Blog made its debut today with two posts -- one from Dell chief blogger
---
May 21, 2008 1:27 PM
VMware is going on the attack yet again, slamming Microsoft in a 2,000-word missive on its Virtual Reality blog. In case you forgot, Virtual Reality is the blog VMware set up specifically to defend...
---