---
March 9, 2008 5:06 AM
Yes, here I am, with more depressing economic news for those of you out there in IT services land who count on small businesses as your bread-and-butter clients. CDW's latest CDW IT Monitor shows that only 29 percent of small businesses expect their IT budgets to increase over the next six months....
March 7, 2008 10:49 PM
It's official -- at least within Microsoft walls -- Doug Kennedy is aboard as vice president, Microsoft Dynamics Partners. Kennedy was senior vice president of worldwide alliances and channels at...
---
March 7, 2008 3:27 PM
Hosted enterprise resource planning (ERP) software is not in Microsoft's future, according to one exec. Microsoft offers hosted customer relationship management (CRM) software through its Dynamics CRM Live service, but corporate vice president
---
---
March 6, 2008 2:55 PM
Steve Ballmer must really want to buy something big.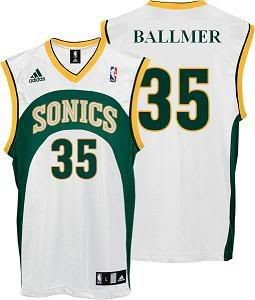 With a potential Yahoo acquisition still up in the air, the Microsoft CEO has turned his attention to the hometown...
---
March 5, 2008 9:38 PM
Big channel changes atop Oracle. Doug Kennedy is leaving the database-and-biz-apps giant and Judson Althoff will replace...
---
March 5, 2008 1:34 PM
As expected: IE 8 and Silverlight are taking center stage at Microsoft's Mix 08 show in Vegas. So far, company execs announced that  beta 1 of Internet Explorer 8 is out or will be soon and
---
March 5, 2008 12:42 PM
Gizmodo's Wilson Rothman has some brief comments on today's news that Yahoo is trying to partner with AOL to thwart Microsoft's takeover. And he's not a fan.
---
---
March 5, 2008 6:47 AM
Forrester Research has some pretty terrific demographic research that tends to get me thinking. Yes, I know, frightening thought. One area it has been covering pretty closely is what it calls "social computing," which is another way of talking about what other might lump under the category of Web...
---