---
February 29, 2008 4:38 PM
There are only three entries in this week's PR-mageddon! But what it lacks in quantity, it makes up for in quality. And by "quality," I mean "jargon and run-on sentences." Enjoy. SAP SAP to Release Next-Generation Supply Chain Management Solution to Drive Transformation of Global Business...
February 27, 2008 2:06 PM
HP brought in NFL Hall of Famer Steve Young to speak to the partner faithful bright-and-early Wednesday morning. And he did not disappoint. Some 1,000 or more partners were in Las Vegas for the annual...
---
February 26, 2008 10:29 PM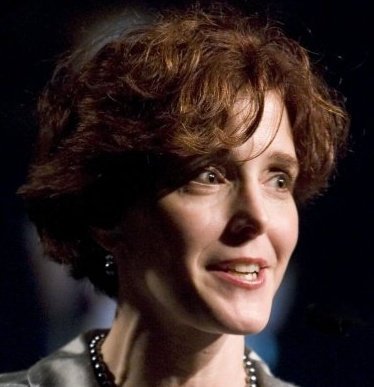 Profile: Heather Clancy
With most consumers of information technology expected to ratchet up their spending on managed services this year, the Computing Technology Industry Association (CompTIA) has started a Web site intended to aid VARs and resellers figuring out whether the business model is right for their own...
---
February 26, 2008 7:30 PM
Bill Gates is Linked In. And on Thursday you too could be connected to the Microsoft maestro This according to email from the LinkedIn spokespeeps: "This Thursday, Bill Gates, Chairman of Microsoft, will post a question on LinkedIn. His objective is...
---
February 25, 2008 11:08 PM
Hewlett-Packard has logged robust growth but could do better, especially in the U.S. and in SMBs, HP CEO Mark Hurd said Monday.
Kicking off HP's annual Americas Partner Conference (APC) in Las Vegas, Hurd (hoarse with a cold) also disputed the notion of some partners that the company...
---
February 25, 2008 10:42 AM
Microsoft is doing its best to hype this week's "Heroes Happen Here" launch event for Windows Server 2008, but the company's pursuit of Yahoo is still stealing the headlines. Now in...
---
February 22, 2008 4:02 PM
PR-magdeddon! is a new feature here on Channel Marker, where we call out vendors for press releases that aren't exactly the most clear and concise things in the world. Check out last week's debut if you missed it and...
---
February 22, 2008 11:25 AM
EMC is buying Pi Corp., and Pi's founder, Paul Maritz, will now head EMC's software-as-a-service effort. The news was reported by
---
February 21, 2008 12:27 PM
Prove it. The European Commission has heard it all before when it comes to Microsoft's vows to be more interoperable and generally better behaved than in the past. Basically, Microsoft has never won good marks in the "works well with others" category, at least in the eyes of European...
---
February 20, 2008 4:04 PM
We've been waiting for shoes to drop over at Microsoft Business Solutions (MBS)—it's been very quiet. Well, they're dropping now.
---