---
January 31, 2008 3:16 PM
Oracle's next channel chief will have to deal with the age-old conflicts the company has always faced. Many Oracle partners credit the recently departed Rauline Ochs...
January 30, 2008 1:32 PM
CompTIA (the Computing Technology Industry Association) has released some data that finds that IT departments are spending more money and resources supporting various mobile communications and computing devices, especially the BlackBerry. To start, close to two-thirds of the 816 people who...
---
January 29, 2008 3:17 PM
The Microsoft Partner Program Web site gets skewered today by John Powers, CEO of independent software vendor Digipede.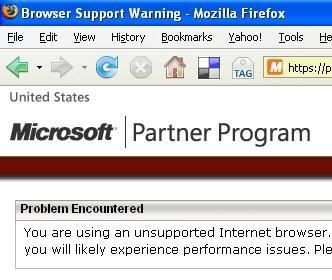 On his blog,
---
January 28, 2008 10:14 PM
The exclusive Demo conference held several times each year is usually replete with great Web concepts and technologies that won't really be relevant for the channel for at least a year down the road. But, behold, this week's conference boasts at least one major exception in the form of
---
---
January 28, 2008 12:50 PM
VMware is trying to drive a wedge between Microsoft and Citrix Systems, according to virtualization.info. The site says it has obtained a memo that VMware sent to its sales channel last...
---
January 25, 2008 2:03 PM
The latest word on SQL Server 2008 is that final shipment is now on for Q3 2008 -- basically a slip of a quarter.  The company had said to expect the database in the first half of the year with a lot of noise to come out at the
---
January 22, 2008 1:12 PM
Vendors, like seventh graders,  fall all over themselves to seem cool. And in the process they end up looking more out of it than ever. Witness this week's IBM-Apple PR debacle. The  AP reported a few days...
---
January 21, 2008 1:56 PM
Microsoft -- or at least part of Microsoft -- continues its quest to persuade open-source developers that Windows should be on their short-list of platforms. You know, right up there with Linux. Sam Ramji, the Microsoft guy whose job it is to mend fences and foster collaboration with open-source...
---
January 18, 2008 2:09 PM
Too much information! Warning customers against posting personal data to the Web is one of the most important services VARs can provide. Many in the business community are enamored of social networking sites and appear to feel that more is more when it comes to "sharing" their lives on LinkedIn,...
---