---
October 31, 2007 2:02 AM
At last, someone at NetSuite (or maybe Oracle) has figured out that Larry Ellison's stake in NetSuite is the conflict-of-interests outsiders have been flagging for years. According to recent NetSuite filings, Oracle CEO Ellison will put


RSS Feed

Email a friend
October 30, 2007 6:43 AM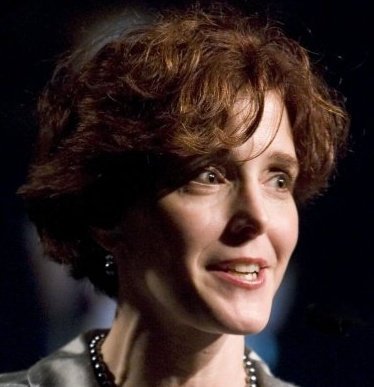 Profile: Heather Clancy
Been prepping this week for a presentation I'm giving on behalf of my colleagues at channel consulting firm SWOT Management Group to Oki Data's solution provider advisory council (full disclosure on where my head is right...
---
October 29, 2007 3:36 PM
Microsoft is getting ready to talk about BizTalk Server Next. The product-to-be, code-named Oslo, won't be out any time soon-sources said to look at 2009 or 2010.  The current iteration ,...
---
October 29, 2007 9:33 AM
It's been an active autumn among top-level business applications execs. First, in a shake-up, Sage Software nuked a big part of its Americas leadership. Ron Verni and channel-and-strategy chief   Taylor MacDonald were gone as first reported  
---
October 24, 2007 7:05 AM
Microsoft hopes to ease concerns about its ERP migration plans by extending minimum support on all four product lines for another five years. "The longer support pledge should put any worries about Microsoft's ERP roadmap to rest, says Barb Edson, senior director of Microsoft Dynamics...
---
October 23, 2007 7:26 AM
In its quest to entrench  Microsoft CRM as a popular hosted alternative to Salesforce.com, Microsoft today cut the subscription fees for hosting partners by 40 percent, These partners will now pay...
---
October 22, 2007 8:48 AM
Intuit says its newly launched solution provider program for mid-market companies will make QuickBooks for Enterprise a viable alternative to Sage Software and Microsoft ERP products. The company, long a leader in accounting software for consumers and very small businesses, says there is a huge...
---
October 16, 2007 4:20 PM
The next version of Microsoft Navision ERP (aka Dynamics NAV) has been delayed a full year, the company confirmed today. What was to have been NAV 5.1, due late this year, has morphed into NAV 6, with a slated release date of the fourth quarter 2008. That's calendar year quarter, A Microsoft...
---
October 12, 2007 8:28 AM
Just when you thought Oracle might be settling down, the company makes a $6.6 billion bid for BEA Systems, the app server power. Such a move has been rumored on and off for some time, but apparently it finally got the stamp of approval up on the eleventh floor in Redwood Shores.
---
October 11, 2007 6:33 AM
I loved this story. It recounts Steve Ballmer's encounter with an irate Gartner analyst who is also a mom who installed Vista for her daughter. It seems she had a not-so-wonderful user...
---