Apr 22 2013 8:48AM GMT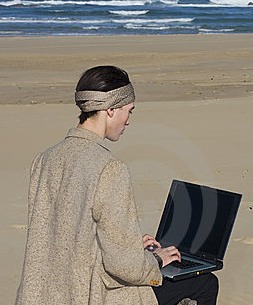 Profile: TheTechster
Technology is at a pivot point as we move from a distributed model to a cloud model.  IT leaders and decision-makers are at a pivot point as well. The role of the CIO is changing so that CIOs are becoming brokers of technology rather than managers of data centers. That was one of the key messages in Mike Gregoire's keynote speech at CA World '13 yesterday evening and we would like to elaborate, if you don't mind.
One of the important terms we often hear these days is IT consumerization. A lot of people get caught up in thinking about this as the proliferation of consumer devices and, indeed, this is a major component. Gregoire mentioned in his talk that there will be something on the order of 50 billion devices connected to our networks in 2020 – just seven years away. That's six devices for every person on the planet. Scary.
But Gregoire also alluded to what we think of as the "mindset" that is IT consumerization and that is this: Everyone is a consumer of today's technology. That means our workers and managers and executives as well as our customers. All of these various constituencies bring their consumer mindset to every aspect of IT these days and it plays out in a wide variety of ways.
Take applications development as a perfect example, and an example that Gregoire discussed last night and which will be discussed often this week. The traditional model for applications development just doesn't fit anymore with the expectations of today's consumers/workers. Technology is moving so rapidly that waiting 18 months or two years for an application, and then not even being sure if it will deliver on its original promise, is becoming an anachronistic model.
In this era, IT consumers, in this case our workers and customers, expect much more accelerated delivery of applications because that's what they are accustomed to seeing in the consumer world. They also want their applications to be far more elegant in design and much more intuitive right out of the gate.
IT leaders have to recognize that they are no longer in control of these expectations. That no matter what IT does or says, our customers are bringing these expectations – this mindset – with them from the consumer world. As Gregoire noted, IT can either drive this change or be driven by it.
Getting control over applications development with solutions such as service virtualization and continuous application delivery gives IT leaders the ability to be drivers of IT consumerization, rather than bystanders. This is an important topic and one we will be getting back to again this week as we blog live from CA World '13. See you again soon.