Apr 21 2013 6:11AM GMT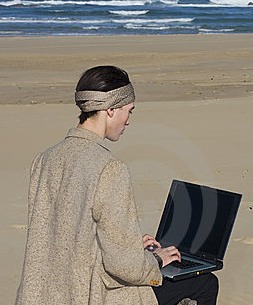 Profile: TheTechster
The Techster has arrived in Las Vegas for CA World '13, where the theme is "Go Big. IT with Impact."  As for us, we are going to try to go in moderation, it being Las Vegas and The Techster having gone big way too many times in the past, to the great chagrin of Mrs. Techster and the Techster bank account.
Nevertheless we are excited for a big week here of blogging and tweeting and talking to IT leaders, vendors and channel partners. There are a few key issues on our mind as we enter the festivities, and these are, in no particular order:
Speed: For the past few years agility has been the key watchword in IT as we have begun to see the impact that virtualization has had on enabling new levels of business agility and in setting the stage for next-generation cloud computing. What we are learning as we talk to IT leaders in all areas is that speed is starting to become the new agility. What do we mean by that? We are seeing a much greater need for speed across the IT sphere – from the development of applications, to the availability of new business services, to the demands we are making of our infrastructures in areas such as storage and database, to the response time our customers and employees are expecting from IT in its ability to do everything. IT consumerization has changed the way all of us think about delivering applications and accelerating time to value, and the whole idea of faster innovation and faster delivery of business services is a concept that seems to be gathering tremendous momentum. So that is one of the trends we will be tracking this week.
Mobility: This is related to speed in the sense that it is also being driven from the consumer world. The thing to watch in mobility is how organizations are incorporating mobility as they build new applications and, perhaps more importantly, how they are upgrading, expanding and modernizing legacy applications. Workers are insisting on mobility, just as they are insisting on an accelerated development cycle for new applications. It's an area where workers and customers are driving IT and pushing for innovation, and we will be on the lookout this week to see how organizations are responding.
Big Data: With a theme of Go Big. IT With Impact it would be hard to ignore the potential of big data as a driver of next-generation business agility. What we see eventually in big data is the ability for organizations to harness social networking and other unstructured data – but mostly social networking – into creating transformative business services that use real-time information to address real-time business opportunities. We believe that we are several years away from seeing the real impact, but we also believe that that this is prime time for building the foundation for creating those types of transformative services – perhaps akin to where the cloud was three or four years ago. So we are anxious to see who is doing what with big data and how leading vendors such as CA Technologies are working with companies to address potential big data opportunities.
There's plenty more, of course. We are watching trends around cloud and desktop virtualization and service assurance and security and so many of the other issues that are taking place in this very exciting and transformative era in IT. And it all begins later today with the keynote by Michael Gregoire, CEO of CA Technologies. We'll be there and we'll be reporting on all of the major trends and events for you this week. See you again soon.