Apr 24 2013 4:23PM GMT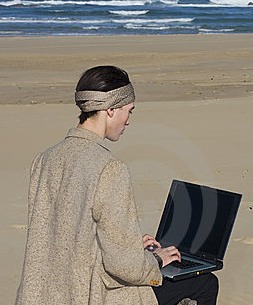 Profile: TheTechster
After spending four days at CA World in Las Vegas, The Techster is walking away thinking big: Big concepts, big ideas, big opportunities ahead and, perhaps best of all, big dreams. There is also the prospect of big sequester-inspired airport delays, but we'll leave that subject for another time.
So what are some of the big ideas, concepts, opportunities and dreams that inspired The Techster and thousands of others here this week at CA World where the theme was, naturally, Go Big? We divide them into three categories: technologies, IT attributes and personal characteristics. Here's what we mean.
Big Technologies
DevOps: All of the CA Technologies executives wanted to talk about DevOps at every opportunity. This is a big technology because, as we noted at the beginning of the conference, IT consumerization is bringing new challenges and expectations to the delivery of applications: Faster, better, more elegant and far more intuitive.
Mobility: The proliferation of devices is one aspect and it touches a lot of IT issues: Security, data protection, device management, BYOD. But that's only part of the story. If you're developing apps today, you have to recognize that if the application has a customer touch point, then it must support mobile devices.
Social Media: We think people in technology are finally starting to "get" social media and why it is included as a major pillar of the next-generation computing platform. There is a whole generation of people who live in this world and, if you are in IT, they are your customers and employees and co-workers and, eventually, they will be your bosses.
Big Data: After spending four days here, we've concluded that big data is what we thought it was: A potentially groundbreaking technology platform that is still at the beginning of delivering its full potential. Now is the time to start figuring out how to harness it and what you will want to do with it.
Big IT Attributes
Speed: Everything has to be faster. Technologies such as storage, servers, networks and databases, and processes such as provisioning, deploying, scaling, managing and, as noted above, application development and DevOps.
Agility: Do you really need us to explain this one to you?
Availability: Or this one?
Security: Or this one?
Big Personal Characteristics
Vision: The Richard Branson keynote was entertaining and enlightening. It was impressive how he has been able to consistently follow a vision and alter that vision while taking what he repeatedly described as "calculated" risks.
Commitment: We took this from Branson as well. If you have a vision, stick with it. Be prepared to change and adapt, but keep your commitment until it is proven to be wrong, which, hopefully, will never be the case.
Trust: In this case, we believe that IT decision-makers have to trust that the changes we are witnessing – the big technologies and the big IT attributes cited above – are not only here forever, they are presenting us with a defining moment in the history of IT. Trust it and be part of it.
Courage: It always takes courage to push through change and adapt to a changing environment. But, really, what choice do you have? As CA Technologies CEO Mike Gregoire said right at the outset: You can be a driver of change or you can be driven by change. As far as The Techster is concerned, tighten up your seat belt and drive!
This is our final blog from CA World 2013. We hope you have enjoyed it and we look forward to seeing you again soon.