About
Michael D. Falkow, PMP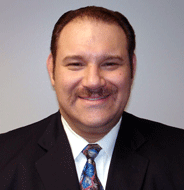 I've called Southern California (Anaheim) my home for almost 25 years (and yes, I actually did a brief stint at Disneyland when I was in college!). I'm originally from San Antonio, Texas, but at this point, I would probably consider myself a Californian.
Mixed in between being a dad and husband, I'm the Director of the Information Technology and Communications (ITC) department at the City of Inglewood.
As the CIO/CTO of the City so to speak, I manage a 40-person department that is responsible for the City's technology infrastructure including our IBM mainframe, systems analysis and implementation, the Web and Intranet, Computer Operations, the Network and PC Services (e.g., the Help Desk), a full service Print Shop (e.g., a mini-Kinkos), all Public Safety Systems, and Telecommunications, which includes our 911 Call Center, which is staffed by our Police Department.
In addition, my department is responsible for the processing of parking citations for 80 agencies around the State of California including Dallas/Ft. Worth International Airport (DFW) though ITC's Enterprise Services division. This entrepreneurial endeavor generates over a half million dollars a year in net revenue to the City's General Fund.
I've been with Inglewood for four years and in the capacity of Director for two. Prior to being appointed by City Council, I managed the Document Management and Web Services division of ITC where I was responsible for the City's Internet and Intranet sites, as well as the enterprise wide design and implementation of document imaging and information management throughout the City. That big mouthful basically means that I am a proverbial "digit head" or "computer nerd" responsible for managing the many document management-related projects the City decides to implement.
Previous to this city government-based position, I was a senior IT manager for Mercury Insurance Group headquartered in Brea, California. My primary responsibilities were to manage the process automation division of the company with specific focus on document management. I also served as the IT liaison to the company's human resources department. In that capacity, I participated in job fairs, recruitment efforts, training in house managers on proper interviewing techniques, and just about anything else HR needed help with.
As a Certified Document Imaging Architech™ (CDIA+), I specialized in systems analysis, workflow, business process automation, document imaging (e.g., scanning, indexing, storage, and retrieval), forms management, and Web-based data capture.
As a hands-on systems analyst, solutions architect, and project manager, I've participated in virtually every aspect of the software development lifecycle (analysis, design, implementation, training, support, and maintenance) for medium-to-large scale solutions. This experience has proven to be extremely valuable, as it helped balance my extensive technology background by coupling it with broad business centric experience.
During my career, I have had the opportunity to take full advantage of the balance between technology and business. Of all the advice I give to students (whether they are aspiring technologists or not), the most important piece is that you must always remember that business is the driver and technology is the vehicle. Knowing one without the other will make winning the race very difficult.
Also on the business side, I currently serve on the Board of Directors of a small California based software company where I also act as Corporate Secretary. I have extensive technical and business writing experience including detailed curriculum development experience in the collegiate environment. I designed Computer Science 303, Multimedia Applications Development at California State University, Fullerton (CSUF) back in 1993-94 (CSUF is my two time alma mater: BSCS in 1990 and MSCS in 1994).
I subsequently taught several sections of Computer Science 100, 121, and 321 in 1993 and 1994 at CSUF. Most recently, I spent 3 years teaching project management and systems implementation courses at the University of Phoenix (UOPhx) as part of their online program from 2002 to 2005. Along these lines, I also hold a Project Management Professional (PMP) designation, which is the highly popular certification from the Project Management Institute (www.pmi.org).
Finally, throughout my career I've developed and taught countless technical courses and seminars in the private sector. I've written numerous user guides, training manuals, functional specifications and detailed design documents, corporate business plans, strategic implementation plans, and the list goes on. I actually enjoy writing and public speaking quite a bit (something that most of us computer nerds don't usually like to do).