---
October 8, 2015 11:56 AM
Analytics
,
Big Data
,
Business Intelligence
,
Data-driven
Volkswagen alerts us to missing ethical thinking in the otherwise powerful concept of data-driven business. Thanks Guys!


RSS Feed

Email a friend
January 5, 2015 3:48 PM
Analytics
,
Artificial intelligence
Why, oh why does the relationship between analytics, automation, profit and employment seem to elude so many people?
---
December 9, 2014 10:54 AM
Analytics
,
Big Data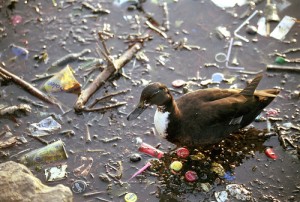 ---
July 17, 2014 7:12 AM
Analytics
,
Hadoop
As the big data market matures, the focus shifts from the new data itself to its use in concert with traditional operational business data.
---
June 18, 2014 12:32 PM
Analytics
,
Big Data
,
Data privacy
,
personal data
In the year since Edward Snowden spoke out on governmental spying, much has been written about privacy but little enough done to protect personal information, either from governments or from big business.
---