Aug 4 2011 5:14PM GMT

Profile: David Scott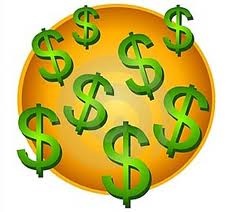 The state of Florida is making money by selling information:  Personal information.
How personal?  Oh, it's just folks' names, addresses, dates of birth, and their associated vehicles.  Why would a state do this?  Well, for money.  For $63 million last year.
Florida is selling it to companies such as Lexus Nexus and Shadow Soft.  Further, according to Ann Howard of the Florida Department of Highway Safety and Motor Vehicles:  "Per federal mandate, there are companies that are entitled to this information.  Insurance companies, for example, are entitled to this information.  Employers are entitled to this information."
It would seem to me that insurance companies are entitled to this info contingent upon my engagement of them for purpose of possibly procuring insurance from them.  Otherwise, why do they get carte blanche access?
It is good to know that the companies must sign contracts with the state to affirm that they won't harass people.  That's good – right?  Of course, information privacy does the same thing (protecting against harassment), except that it does so perfectly (assuming privacy is maintained), without the injection of human frailties and foibles.
Back to Ann Howard:  "This information cannot be sold to a company that plans to solicit business, such as companies that want you to come to their ice cream store or companies that want you to buy their vehicles."  Well, now that we've injected some standards into the story, I'm much relieved.  Not. 
The willy-nilly spread of your personal information, without your self-directed interest and returns, merely increases the number of domains available for breach and theft of it.
It's important to note that the state is not selling what's been characterized as "sensitive" information such as social security numbers and drivers license numbers.  However, I'm of the belief that my name, where I live, what I drive, and my date of birth (often used as an authenticator) is extremely personal – and sensitive. 
A Florida judge has said that what the state is doing is legal.  Thoughts?
NP:  Wild Man Blues, Nicholas Payton, jazz24.org