Sep 20 2012 10:57AM GMT

Profile: David Scott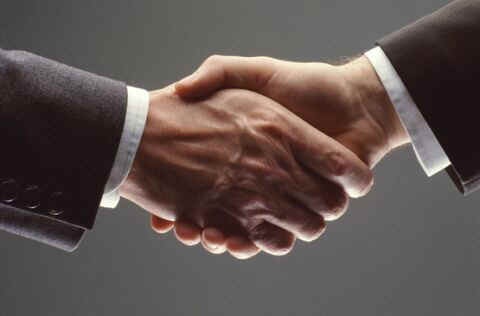 I often hear complaints from various business teams, IT teams, and Business/IT teams.
IT says:  Why can't I get business folks to focus?  Why don't stakeholders engage?  We don't know what business wants.  Business doesn't know what it wants.  (!)
Business folks say:  Why doesn't our IT department listen to us?  Why is this project lagging so badly?  Why didn't my requirements make it into this "solution"?  Why is this project costing so much? 
In fact, as to that last:  At the outset of projects it's often difficult to set realistic budgets.  Consider the simple business concerns:  Controlling cost is important to any organization, so it's not difficult to understand that appropriate budgets must be lobbied, argued for… sold.  In other words, IT must sell business on the idea that a budget is spec'd appropriately, realistically.  In turn, business is constantly selling to IT:  We need this module; we need these modules to do this; no, we can't modify this particular business routine in service to a budget ceiling… etc.
For either side of teams – Business vice IT – an important communication and collaboration mechanism is the ability to sell… and to do that, you have to know how to sell, and you have to know what selling is.
Selling is exposing someone, or groups of someones, to something they may need, or may want.  The side doing the selling may know that the other side wants or needs something – and that other side may know it too, or may not.  For example:  Business often doesn't know it needs a more robust security posture, and corresponding set of solutions (in service to a rapidly changing environment).  Prying budget dollars in this circumstance can be difficult.  It requires "selling" business on the notion that a change must be made, and that an investment is necessary.
Correspondingly, business must often "sell" IT on the idea that a revisit to proposed solutions is in order:  a more robust budget is simply not available, and IT must apply imagination in reducing cost; Business may suggest – or demand – that IT shop around for more effective solutions partners, vendors, products, etc. 
So – how to sell?  There are four basic steps:
1)      Engage
2)      Qualify
3)      Overcome
4)      Close
In Part II, we'll take a look at this four-step process for selling.  Our goal:  Gaining the ready-agreement by both sides for fully sanctioned progressions, for delivery of best solutions, within best business and IT practices.  And, all of this must be done in service to best ROI, TCO and TtV considerations.  Stay tuned.