May 27 2013 6:03PM GMT

Profile: David Scott
First:  Have a quick look at Google Glass.  Wearable computing is going to transform the personal and business realms.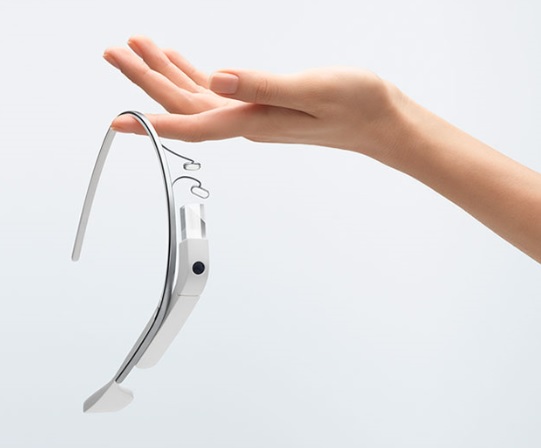 Next:  I actually remember a time when I told the senior executive class (CEO, CFO, COO, CIO, CTO, as well as collateral board members, etc.) "Every desk you see in this office with a typewriter will have a computer on it in a few years."
There were some of those C-class execs who actually scoffed at me… I was then a relatively junior IT manager.  Many of them simply couldn't see the need for "computing" at a desk, when a centralized IT department could run any necessary reports, providing all necessary inputs/outputs/processing, etc.
Also, many of them harbored a natural bias against computing, and had an adversarial relationship with it (come to think of it, many people still do).  It was a cost-overhead to begin with, and a necessary evil – only somewhat mitigated by their acknowledgement that this was an investment, with a return.  But theirs was also a failure of imagination, in being too weak to understand the leverage of distributed enablements, granting individual employee empowerment, aided by falling prices and ever more powerful business-returns.
Ultimately, they failed the vision of an expanding Business-Technology Weave.  Here in this forum, we don't fail in our vision, and we can take provocative looks to the near and coming future… so…
What of the Personal-Technology Weave?  It's already here – but it's about to explode.  And in fact it will [further] overlay and blend with the B-TW, becoming a Personal-Business-Technology Weave.  Back to Google Glass.  As you look at Google's own hype, consider some privacy issues:  Imagine walking down the street and capturing faces… and each face in-turn displaying a record, with as much personal data as is already in the Cloud – the public internet.  Seem too far fetched?
Well, stay with me here:  As we saw in an earlier article, a neat little app called City Lens grants an augmented view to what's around you:  1) Your mobile phone's camera captures an image of the street view around you.  2) Each building in that image then becomes an icon on your phone's screen that you can tap for important information regarding restaurants, shops, museums, services, etc. – see the image at left.
Imagine doing that with a street view, and tapping the faces of people you've captured.  Facial recognition can turn them into icons that yield name, address, phone number, profession, and anything else you can now Google about anyone.  Consider what the police will do with technology like that…
And consider the Memoto "life logging" camera.  Imagine wearing this on your lapel, and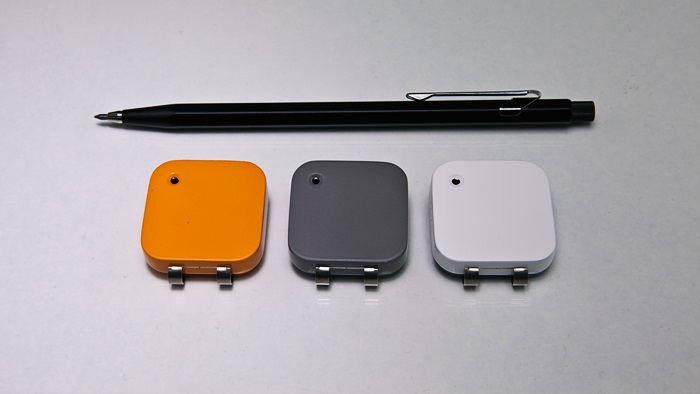 doing an "intelligence" capture of everything around you as you stream through your day.  It's a bit like a car's dash cam, but this one is for your body, recording everything around you.  At present, it just does a couple pics a minute – but a steady stream that records your entire life to the Cloud can't be far away.  Perhaps a (small) video capture device such as that already exists and someone can Comment below.
But let's serve a quick business example for where this can all go:  I was recently at a reunion and discussing some business with folks involved with medical sales.  It reminded me of a time when I directed IT for a company that surveyed physician office laboratories:  Some doctors have their own labs at their offices, necessitating periodic survey of their equipments' calibrations, their personnel's certifications, and things such as cleanliness and other standards that must meet State, Federal, and other requirements.
Imagine a survey or wearing a pair of computing-glasses, and simply looking at a machine that analyzes blood samples.  The glasses capture the image live, recognize the equipment and call a record to the surveyor's field of vision with the machine's required specifications.  The surveyor enters a sample into the machine for analysis, and compares the test figures with the "on-screen" comparison data in their field of vision.  The survey or then simply speaks which areas of calibration are met, those which may not be met, and speaks to the necessary actions that have to transpire in order to bring the device up-to-spec… and so on around the lab.  Fields of data are thus entered into records of a database, and an enterprise application completes a survey of the lab, with all necessary reporting to all relevant entities and agencies.
I know that there's a big transition/adjustment coming to society with the advent of "wearable computing."  I think we're all starting to suspect it.
NP:  Continuing with The Doors:  The Soft Parade –  original Elektra open-reel tape; playing on a mint 1967 Revox A-77 open-reel deck, through the Carver C-1 pre-amp, Carver M-500t amp, a couple other goodies in the signal chain, and out through the Jensen cabs with Peerless drivers.  Glorious.