Sep 14 2011 9:28AM GMT

Profile: David Scott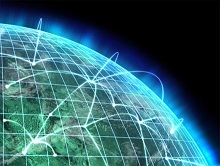 The Washington Times has an interesting article about future combat, and its involvement of cyber warfare (Computer-based Attacks Emerge as Threat of Future, General Warns, Sep. 13, 2011).
General Keith Alexander, commander of the U.S. Cyber Command, warns of electronic strikes, yielding widespread power outages.  Too, there is the threat of destruction of physical computers, machines, and allied infrastructure.  Of course, the attendant loss of data and power would likely cause mass chaos in large geographic regions, and recoveries would be hampered.
General Alexander is also the director of the National Security Agency.  He cites among examples an August 2003 electrical outage caused by the simple act of a tree causing damage to two high-voltage power lines.  Software controlling the electrical power grid erroneously entered a "Pause" mode – shutting down power to millions of people across several states.
Amazingly, General Alexander says that cyber attacks are only outranked by nuclear attack or other means of mass destruction.  Maybe the General doesn't want to alarm anyone too badly, but what of Electro-magnetic Pulse (EMP)?  EMP pairs perfectly with cyber warfare.
In the case of EMP, a modest nuclear burst over the continental U.S. wouldn't cause much physical damage – and even nuclear fallout would be modest (comparatively speaking for what's coming next).  But EMP's destruction would be comprehensive:  All power would be removed from general society.  All data would be wiped out.  All electronic communications, to include computer and phone, would be nonexistent.  Emergency actions would be mounted and prioritized strictly on a "line of sight" basis.
No one would be able to summon help – other than through their voice.  Large regions would soon run out of food and potable water, as there would be no refrigeration and no water plants able to pump water.
A revisit to the last chapter of I.T. Wars might be in order.  The chapter What's At Stake clearly documents the threats and challenges – and further, suggests what any "local" organization (that is, yours) can do.
It's worth a thought.
NP:  On this day (Sep. 14th) in 1916, Christy Mathewson pitched his final game.  He won.