Mar 30 2013 3:37PM GMT

Profile: David Scott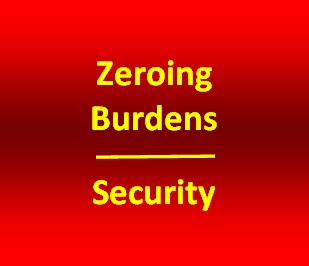 As a follow-on to earlier articles (scroll down), in the weave of business and technology, there is a growing burden associated with the sheer weight of effort in maintaining and securing technology – as an understatement:  a large part of business' indispensable foundation.  IT will need "breathing room" for proactive survey of new security burdens, and space for efforts associated with those.
From the expanding power and knowledge at the desktop, to mobile enablements, and to the self-train aspects of enterprise enablements, you can look for burdens that can be shifted out of the IT arena to the Business arena.  Are there information service endeavors going on in IT that can be shifted to your users?  Perhaps you can train administrators in each department to run regularized reports that are being handled by IT.  You can and should train users to craft and run ad hoc reports from your main business systems.
Particularly for small-to-medium business (SMB), you need to build a network of user support out amongst the users.  As we'll see, a Users Support Group, led by a user, meeting on a regular schedule, can help users not only push through difficulties with common problems, it gives them the ability to maximize their use of office technologies.  At the same time, it can free your IT department for the more challenging problems and give them more space for researching a better future.
An Absence of Wasted Effort:  Revel in the glory of the absence of wasted effort.  Place effort where it belongs.  Do a regularized survey, for where new apps and systems are delivering more power to specific areas of business and people, and ensure that everyone maximizes their use of these tools, in support of your redistributions of burdens.  Watch for efficiencies to be had.  Your potent efforts now translate more directly into continuous improvement, increased quality, productivity, and delivered service.
We want our efforts to maximize the bottom line – to maximize success.  You're not operating in "burn-out" mode – you have a store of energy for the challenges that spike.  Remove the tax on success invoked by wasted effort.  Remove the divide between effort and reward.  Make these contributions to business security, success, and the Weave.