May 23 2013 11:14AM GMT

Profile: David Scott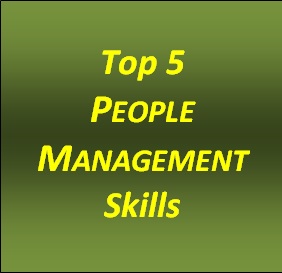 Everyone can benefit from a periodic self-assessment of their ability to manage and motivate people.  For those junior readers, you can use this to assess the effectiveness of your superiors.
Let's keep in mind throughout that people like to be led, as opposed to managed.   (Recognize, though, that there are elements of work, particularly IT, that are rote checklists and rather rigid strictures – and sometimes there's not a whole lot of room for imagination.  That aside…).  People want someone to admire; they want to observe someone and work for someone whose skills and leadership they can emulate.  I know I do.  It's pretty basic:  The more collaborative a team, including the boss, the better.
So… lead.  And utilize these effectively:
1.  Communication Skills:  Communicate as often as necessary.  Don't leave people to guess; provide enough detail and oversight – but don't smother people.  No one wants to be micromanaged.
–  Writing:  Ensure your department, job, etc., has enough formal documentation to cover the bases from routine absences through emergencies.  When preparing documentation, as well as ad hoc memos, e-mails, instruction-sets, checklists, project management plans/frameworks – anything – always perform a final edit as if you are reading through the recipient's eyes, with all of their biases, knowledge gaps, points of ambiguity… and write to inform to that class.
–  Speaking:  When addressing groups, speak up – project to the back of the room.  If you're leading a room, lead it.  If you're participating in a conversation, try not to interrupt – unless you are absolutely certain someone is in possession of old information, and you have updates.  Solicit team members' opinions and input.  Be collaborative.  Be inclusive; try to draw shy team members out a bit – good ideas can hide in quiet people.
–  Listening:  Shut up once in awhile; try not to be too dogmatic; value each member's contribution to the degree that is practical.
2.  Interpersonal Skills:
– Cooperation:  Try to get along; be pleasant.  Leave room for compromise when possible.  If you must disagree, go on record as to your reasons for disagreement; if something goes south, you needn't trumpet your prior warnings – rather, you're protected by virtue of having been prescient and wise, and that's good enough.
– Motivation:  Provide incentives if you're a leader.  Incentives can be as simple as praise when work is performed well.  Don't overpraise.  Sincerity means that praise is occasioned, targeted to something worthy, and achieves a measure of recognition (beyond the person/persons praised; a mention in a team meeting, an org-wide meeting, to a member of the senior executive staff, board, etc.).  People will aspire to further praise in the future, and quality is engendered and maintained.  Of course, if you have bonusing at your disposal, you can employ that – but the simple things work in the course of the day-to-day.
–  Supporting:  Be supportive.  Give your people the resources they need – to include budget, time, and other staff.  Be positive for them, so as to inculcate their positivity.  Be available to listen.  Support also means being firm when necessary.  Don't give space to empty whining and ruminations.  Kick people back out into the arena:  "We all come to work in our big boy/big girl pants – and that includes me."  That statement works wonders.  Man-up.  Woman-up.
3.  Planning Skills:  Know how to plan, and thus know how to deliver.  Be able to solve problems; know what needs to be done, who to go to, and how to achieve consensus.  Be able to analyze issues, make accurate diagnosis, and get things moving; keep them moving.  Strategize effectively, and work with others in this regard.
4.  Organizational Skills:  Closely related to planning, know how to coordinate tasks, gain cooperation from allied people and interwoven tasks; know how to set goals (be realistic; know how to measure progress; know when and how to boot people in the butt when necessary); handle details.  Know your optimal level of detail:  Utilize your staff for the proper administration of details.
5.  Management Skills:  Mentor; teach; lead.  Know how to solicit input; know where to go for best information.  Make firm decisions.  Set an example in all regards:  Be on time; be on balance.  Impart knowledge.  Acknowledge knowledge.  Give people their due.
When managing people, ask yourself some questions:
What are they thinking?  What are their perspectives…?
– Why are they doing this?  Examine behaviours – maybe staff needs additional information; maybe they feel their ideas aren't getting across; look for motivators.
2.  What do they need?  Don't overlook the general or the obvious:
– Detail-oriented people need details
– Tech people need tech info
– Business people need answers that address the bottom-line
– Satisfy needs that hinge on "outside" factors; for example, a person might need a deliverable from another team in making their committed delivery, etc.
3.  What are people's strengths/weaknesses?  Position people on your team to perform according to their strengths.  Examine weaknesses, and handle through training, re-assignment, mentorship.
NP:  Fairport Convention:  Traditions.