Dec 8 2012 12:45PM GMT

Profile: David Scott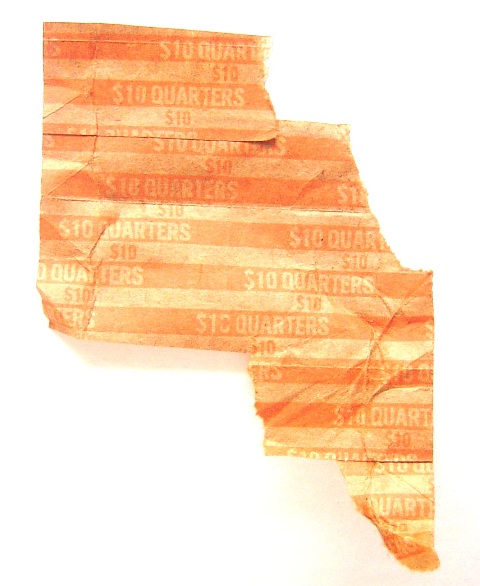 I've been known to say that we're in real trouble as a society when banks start failing the routine task of maintaining simple balances.  Simple balances such as those associated with Checking and Savings accounts.  It will be a sign.  (Maybe some of you will report that we're already there – I'd be interested in any stories).
Recent events, such as this one *, leave me wondering if we're not very close to a failure of banks to do simple accounting – an accounting for whether an account is open or not; whether it is active or not.  And now, another recent event does not lend confidence – rather, I see the value of empirical measures, and associated discipline, being discounted…
This most recent event certainly touches on both business and IT, and I'd like to relay it here.  
Back in July, my area suffered a very severe storm.  It was nothing on the scale of Sandy, but my neighbors and I were without power for 7 days – many other folks went without for 10 days or more.  I live near a state park, and was able to use the facilities there for showers.  Toward the end of the week, I realized I'd need to wash clothes very soon.  I surveyed the park's Laundromat, and saw that I'd need quarters for the washers and dryers.
I procured a $10 roll of quarters from my bank.  However, that very day, my power was restored.  The roll remained unopened in the console of my car for these past months.  A couple weeks ago, I opened the roll… and to my surprise, found a nickel in the middle!  My $10 bill had been turned into $9.80.
Not a big deal to some, and the missing 20 cents was nary a concern to me.  But consider what this means…   A major bank dispensed $9.80 for $10 in what was supposed to be a transaction of equal values on each side.  If a bank cannot execute its primary duty, in safeguarding and accounting for money, then is it a "bank" at all?  In other words, if anyone banks $10, and desires to withdraw $10… then $10 is due; no other amount represents true banking.
But the really interesting part involves my conversation with one of the managers there.  I told her about finding the nickel in the roll.  We laughed over it, and she offered to reimburse me the 20 cents.  I say "no," she only had my word for it – but asked how the error could have happened.  She replied that the bank only examines rolls at each end, for the appropriate coin (in view).  I asked how they knew whether there wasn't a bar of lead in there, or something else lending weight, with coins on each end.  She said that there are rolls the bank packs themselves, but additinoally, the bank takes rolls of coins from customers – but they must be customers who have accounts at that branch, and they must initial the rolls they tender for paper money.  The bank also gets rolls of coins from other banks – in these cases, she said, those rolls are stamped – essentially branded to indicate the bank from which the roll came. 
I asked her if she wanted the initials/or bank stamp that was on my roll – it was intact in the car.  She said "no."
When I returned to my car, I examined the torn roll – all of the paper is there (as pictured), but I found no initials, nor did I find a stamp.  My bank was either being disingenuous with me, or worse, their standards have slipped… or no longer exist.
Again, on the surface this appears to be a small thing.  But, the more you think about it… 
Any thoughts?
____________
*  I am still receiving statements from Capital One – after a three year absence – but now indicating a balance of negative $6.99.  In other words; they owe me money.  Think I'll collect the same exhorbitant interest they charge us?  It's the Zombie account that won't die.