Oct 30 2012 4:44PM GMT

Profile: David Scott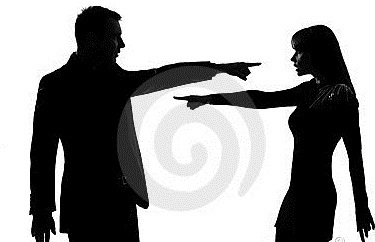 Please see Parts I and II of this series, below, if you haven't already.
Constructive Criticism:  Most people understand the concept of constructive criticism.  It comes our way in a formal sense during a performance review, for example.  It also comes to us in an ad hoc way from supervisors, peers, etc., in the form of direction, suggestions, and advice.  This criticism should mean that the deliverer is coming from a strong position of experience, knowledge and fact.  Constructive criticism (or valid; justified criticism) is meant to help.
     – Motivation:  People who provide constructive criticism are helpful, and motivated by a sincere desire to expose an issue in order to better its standing.  People who take the time to provide this kind of criticism do so under one of two broad conditions: they either provide criticism in a forum specifically designed for the delivery of it (such as a performance rating, formal counseling session, etc.) or within a general circumstance, such as a status meeting, drop-by visit, hallway conversation, etc.  All constructive criticism is important, but realize that formal critiques are more than mere motivators – they are requirements.   It is within these required sessions that we find the true motivators for criticism – they are specific critiques that have the same basic reasons to generate relevant criticism (and praise) as any other general criticism that comes our way:  exposure of issues and actions for betterment.     
Whether constructive criticism comes in a required forum, or is delivered outside of any strict format, formula or timetable, it is handled with this in common:  It needs to be acted upon.  This realization allows us to make our discussion of criticism more efficient, since, whether formal or informal, we can now talk about a criticism's motivators from the perspective of an actual driving event or situation.  We can examine what causes the critic to specify and focus on a thing in particular.  At the same time, we also have to look at the possibility that the critic is motivated by the receipt of his or her own criticism from somewhere. 
Understand that regardless of specific situational motivators, all constructive criticism shares a common general motivator: the desire to help – or – helpfulness.   
     – Delivery:  When criticism is genuinely constructive the deliverer is usually polite, and at least civil.  Because the critic has the relevant experience, knowledge and facts for a given situation, those circumstances yield confidence.  The critic is a calm and calming deliverer.  The criticism's content is clear, and there's an articulated benefit expressed as an improvement to be had.  If criticism is delivered optimally, there is an invitation for open discussion.  Ideas can be exchanged, positions explained, and it is here that hidden issues or evolving circumstances can be exposed and examined.  The deliverer should have enough knowledge and experience to know that criticism is generally a ticklish business.  Sounding too critical can tune the listener out, or worse, cause the listener to become angry or defensive. 
When discussing the delivery of constructive criticism, there are two sub types that we should examine in order to effect optimal delivery.  One is targeted at process, or activities, external to inherent behavior.  We will simply call this Process-driven Criticism.  The other is targeted at inherent behavior, and things such as issues of character, and lapses in judgment.  We will simply call this Behavior-driven Criticism.  Let's define each of these for this discussion:
     1)  Process-driven Criticism:  Process-driven criticism focuses on activities that can be made better.  The critic is generally focused on something narrow and discreet, though not always, and enjoys a confidence that, once an issue is exposed, the right people are on hand to make improvements.  The criticism is meant to redirect or focus attention and energies.  Usually, the recipients of the criticism are not the direct target.  They are not deficient in performance – or, if they are, it is not the result of a character issue.  They are hard-working, sincere, and qualified.  They merely need guidance or input in order to make the required improvement.  Criticism in these circumstances can be viewed as a "tune-up," or "regular maintenance" of workplace issues – things external to the core character or behavior of the people.
     2)  Behavior-driven criticism:  Behavior-driven criticism is meant to improve an attitude, to eliminate a bad habit, and to bring an individual, team or department back into standards of conduct.  Usually it is directly targeted to a person or people.  While there can be something narrow and discreet motivating this criticism, it's important to understand that the behavior usually poses a general peril to anything it comes into contact with.  In other words, the behavior has broad potential for negative outcomes.  In these cases, the issue is such things as rudeness, anger, tardiness, sloppiness, dishonesty – things that reside, or are generated, within people.
Of course, better behavior yields better process, and better process can help morale and thus influence behavior.  They are reinforcing.  Frequently they are blended, and each is meant to contribute to better outcomes.  But, there are important differences, and we need to understand the two for optimum delivery of criticism.  Let's take a look at delivery of these two:     
Delivery of Process-driven criticism:  Process-driven criticism is a little easier to deliver than behavior-driven criticism – it tends to be less personal.  It is only indirectly linked to behavior or performance.  For example, someone can be making the best faith efforts, and doing very sincere and good work overall, but there may be one or a few things that they are doing, simply put, wrong.  Or, perhaps they're just doing something "the hard way," and therefore they're not being as efficient as they can be.  A person, a team, or a department may simply need the guidance that anyone is entitled to in the course of regular management.   
When criticism happens between departments, or between disciplines such as Business and IT, there are special sensitivities and vulnerabilities.  These apply even between organizations, such as yours and a vendor, or between agencies that have new working relationships.  It is especially important to provide critical feedback effectively so as not to injure relationships.  Yet in all of these circumstances, friction between parties, or a potential for friction, should not dissuade us from candor, nor from taking appropriate action.  It is important to realize that progress requires traction, and traction requires friction.  Friction in this case can be thought of as a facilitator of progress – you can risk someone's irritation or initial grumbling, but the objective is to get the issue out in the open, to address it, and to better it.  In any case, criticism must be dispatched correctly, and received correctly – therefore, both parties must keep their eyes on the prize:  They should be focused on the desired outcome.
When Business criticizes IT, it is important for Business to keep in mind that they hold the real power:  IT is there for Business, so there should be no reason to be heavy-handed.  At the same time, Business requires a certain level of performance from IT; the objective of the criticism, therefore, is to expose IT to a business consequence.  There also has to be exposure to the positive business expectations resulting from overcoming or avoiding the consequence. 
In addition to showing a benefit to clearing a negative, it is very powerful to show additional benefits.  Often we think of criticism as purely addressing something negative, therefore it is too often employed to "clear negatives" without going further.  Clearing a negative returns you to a zero point.  Rise further on the scale into a positive zone.  Seek further positives from the criticism – they always exist for discovery.  By seeking further positives from criticism, we pull criticism itself UP into a positive tone and posture.  Indeed, when providing any kind of criticism, it's helpful to start with a positive facet of the issue, which is a common "trick" – there should always be something positive to find and highlight.  But further, bracket the criticism's main point on the back end with additional positives to be had.  As an example:
     "Bill, the test module of the Exhibit Hall Space Manager was made available right on time – thank you.  My staff has given me some positive feedback on it, and the changes we asked for are a real help.  Great work.  But, there were quite a few changes in the module's screens that we didn't ask for, or expect.  The staff felt put upon because they had to stumble through the module.  They had to re-familiarize themselves with the flow and process of it before they could get to the evaluation of our business-inspired changes.  A lot of the data entry aspects, and the way the screens related to each other, didn't reflect our training, nor the way the prior version of the module was laid out.  Can we prevent these unanticipated changes in the future, or, if the vendor or IT has to make changes that aren't at our request for reasons we're not aware of, can we get a heads-up?  Some quick familiarization for unanticipated changes will help our staff maintain a better attitude about it.  In addition, it will help us get our required feedback to IT that much faster.  It might even help us understand some of your logic behind the unanticipated changes, and we might be able to weigh in with suggestions on that too – we're willing to pitch in any way we can."    
So here we have a problem with staff feeling put upon.  They expected positive traction whereby they would receive a familiar test module back, against which their requested changes would readily show.  Instead, they got their changes along with other changes to the fundamental product – they found their changes "swimming" in a sea of larger, unanticipated changes.  It should be clear in this circumstance that it was a rather rude realization that the product had changed to the degree that the staff no longer felt familiar with it.  Their criticism is justified by the reasons for it.  It is highly constructive.  The critic starts on a bona-fide positive, then specifies a problem, makes a suggestion to remedy the specific problem, and goes beyond in describing a couple other potential benefits to be had by the proposed remedy. 
Remember this too – even if your additional, attempted "positives" can't be utilized, you've still provided a positive in that your attitude comes through loud and clear:  We're here to help.  We're all pulling in the same direction. 
Next:  Delivery of Behavior-driven criticism