Oct 30 2012 11:27AM GMT

Profile: David Scott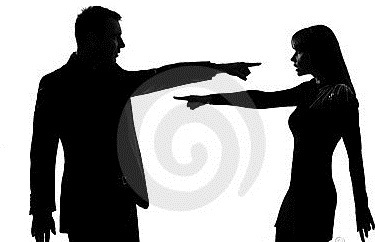 In Part I, we noted that there is danger in criticism if it is not properly mounted and delivered.  If we're not careful, we can build resentments – we damage relationships between people, departments, and even allied organizations.  We create avoidance to people and issues, we slow progress, we hamper business.  Repair is costly.  So, we have to take special care with criticism and its disposition in all circumstances.  When we do, we find that proper criticism and proper reaction to it helps to expose important issues and aids in the resolution of problems.  Criticism must always satisfy a very important question with an unqualified "Yes for an answer:  "Does this move business forward?"  Therefore, criticism must have a positive motivator, helpfulness in spirit, and a benefit to be had in the form of suggestion and outcome.  Valid criticism has value – business value.
Once we know this, we realize that we need to manage criticism under a dizzying variety of circumstances.  It must be managed at all levels of the organization; criticism between individuals, as well as between and within departments.  Criticism must be managed between organizations that have relationships: it is dispensed between discreet organizations involved in shared missions and outcomes – vendors, solutions partners, regulatory agencies, "sister" organizations, chains, and so on.  Here there is a special risk:  poorly managed criticism can severely damage effective cooperation between allied organizations, particularly when it is motivated by protectionism and jealousy.
On a local level – your specific environment – there is a critical need in keeping individuals on balance.  Those technical people directly supporting business on a daily basis are in a particular zone:  They face business staff that needs to accomplish business, often under pressure, and these support people can face a larger proportion of criticism than the average staff.  The supported business people, in direct contact with their support half, are also in a target environment.
The good news is that criticism, large and small, is essentially handled the same way.  If we're able to take a dispassionate, objective, look at the full range of criticism – from whiny, empty, counterproductive carping – through criticism wielded as a weapon – and on to the valid critiques, suggestions, sound advice, and requirements – then we'll be much more adept at recognizing and handling criticism.  We can vet criticism in defusing negativity and leveraging the positive to yield better outcomes.
As we consider the receiving end of criticism, we see that too many of us assume that our efforts should be immune from criticism.  In that unbalanced posture, we cannot fail to resent criticism – no matter how on target, and no matter how expertly delivered.  Reasons vary, but perhaps it's because we feel we're doing an excellent job: we're putting in extra hours (without being asked!), we're "carrying" our department ("they'd be in big trouble without me"), or maybe criticism just catches us on a bad day.  Often, we feel that we're doing the best we can in murky circumstances (another reason to get the Weave under control).  Therefore, when criticism is directed at some of us, we respond in a negative fashion – with negative outcomes.  Responding to criticism with anger, sarcasm or defensiveness is counterproductive.  At the same time, it's counterproductive for leaders to allow others to engage in invalid criticisms.  If we don't take care, this can become a self-reinforcing cycle; for the individual, and even for the organization.  Criticism and its disposition, as much as anything else, influences the organization's culture.
Maintaining a Balance in the Face of Criticism: We need to keep a balance in our reaction to all criticism because there is value even in much criticism that is poorly delivered. There can be merit in critiques that are rude, or even delivered in "attack" mode. Too, we can recognize criticism at the bottom end of the scale, and dispose of empty criticism through appropriate channels before it spreads and infects other opinions and attitudes to the detriment of the organization. It helps to build an immunity to the negative sort of criticism that, unfortunately, permeates certain endeavors. With experience, knowledge, and well-placed faith in the organization comes a patience that, however unjustified and harmful some criticism may seem, it can be handled and disposed of in a forum sanctioned by the organization. When people see an organizational maturity regarding criticism, they have faith that unjustified criticism will be "outed" and shown to be that which it is. This creates a better balance in all things as we strive to serve the better business interests.
We also need to take a look at the sponsors of different sorts of criticism and learn how best to handle those people. It is always helpful, and in most circumstances downright necessary, to consider the source. Here it is especially important to maintain a balance, as many critics are powerful people.
For leaders, criticism can bring a particular kind of pressure.  Too much pressure for anyone can lead to an imbalance:  the stumble of mistakes that otherwise wouldn't be made.  Pressure can yield bad judgments.  Managers – Business and Technical alike – should watch for undue sensitivity to criticism; in themselves and in helping others.  Ultimately, everyone needs to inculcate a healthy perspective to criticism – this includes the deliverer and recipient.  Balanced people are aware of the appropriate, positive, responses to criticism – again, valid and otherwise.  This healthy perspective toward criticism, and the appropriate method in delivery, receipt, and disposition, will defuse sensitivities and lead to progress.  None of this is to say that we should ignore egregious instances of pure belittlement.  Leaders need a balanced, objective, ability to weigh criticism, assign the relevant worth, and dispatch or handle it on that assigned basis.
Cloaked Criticism: As mentioned above, there can be validity in criticism that is poorly delivered. This leads us to acknowledge a category of criticism that is generally not addressed in other discussions. It is a category that is especially important to IT and Business, as we cannot afford to miss important requirements and details (regardless of source). Simply: It is either constructive or destructive criticism that has the appearance of the other.
For example, you may receive "constructive" criticism that has you doing busy-work at the expense of emerging priorities.  The critic may have a good heart, but in this case the criticism will destruct our efficiency.  Too there is criticism that has the appearance of destructive criticism, but which nonetheless contains merit.  In pressure environments, criticism that is often legitimate (therefore valid), gets perceived as unjustified criticism:  it is criticism that comes to us in anger, or as an attack, due to the deliverer's own pressures – and therefore it is poorly expressed.  Regardless, the issues may be legitimate.  If something is in dire need of attention, we can't afford to miss it just because we don't care for the critic or his/her delivery.
Therefore, in all cases we need to recognize that criticism isn't always packaged correctly – like anything else, the delivery of criticism won't be perfect – it won't be branded, test marketed, and wrapped with a bow.
As some "constructive" criticism can yield poor outcomes, and because some "destructive" criticism can have value in part or all of it, we'll discuss how to recognize cloaked criticism.  We can then handle it according to what it truly represents; we pan for the legitimate portions of critical information, and neutralize whatever remains.
Next up –  An order of discussion:
¨      Constructive Criticism
Motivation
Delivering
Following Up
Receiving
Handling
Responding
¨      Destructive Criticism
Motivation
Guarding against Delivery of Unjustified Criticism (or that perception)
Receiving
Handling
Responding
¨      Cloaked Criticism:  In Between Constructive and Destructive Criticism
Receiving
Handling
Responding