Oct 23 2012 11:29AM GMT

Profile: David Scott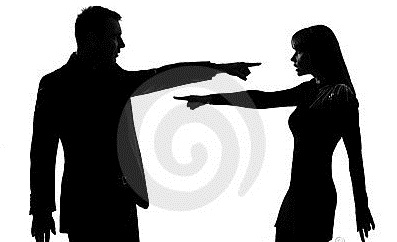 Why The Criticizing of Excellence?  Because that phrase snaps all criticism into an important perspective:  Once it's understood that criticism is going to come, regardless of circumstances, we can recognize that fact, accept it, and effectively deal with it.  For most of us, dealing with criticism is not the best part of our day – whether dispensing or receiving it.  Poorly managed criticism, and critics, can impair business.  If not carefully managed, criticism can set up a sort of negative ping-pong exchange of recriminations, attendant "scoresheets," and possible "get even" scenarios.  Preventing this sort of atmosphere is far easier than repairing an environment that has been allowed to drift.  You don't want personalities clashing.  We must not allow problems between powerful people to be woven into your organization's fabric, nor must we allow other impairing critics to exist. 
Many an organization suffers through the "silo-ing" of departments and the resultant impairment of communication and efficient business.  Working through a minefield of political liabilities is what mucks up many good faith endeavors.  But that's largely because most people haven't learned what criticism really is meant to be, and how it is to be used (both in its delivery and in its receipt).  When we understand the nature of criticism, we learn to value criticism.  In learning how to value and use criticism, we need to recognize constructive (or justified, valid) criticism – and destructive (or unjustified, invalid) criticism – and we need to act on criticism to effect the appropriate outcomes. 
Why address criticism here?  Let's establish a little background:  In a field as challenging, dynamic, and high profile as IT, there is much that presents a ripe target for criticism.  At the same time, the pressures faced by Business (the business stakeholders), and their demand for quality support and services, generally means that Business has a fully stocked quiver of critical arrows.  Yet, healthy criticism is necessary to the Business-Technology Weave. Critical evaluation and communication will be ongoing.  This, paired with the challenge in creating, interpreting, and implementing a Business-driven IT strategy, makes it extremely important that we understand criticism and how to wield it.  If you're not making effective use of criticism, then you not only lose out on the positive lever to be had in progressive business, but you allow the deployment of a negative, depressive lever.  Particularly in circumstances where we suffer divides, and have not yet achieved a proper Business-Technology Weave, there is that tendency to mount criticism from a less than fully informed perspective.  When we combine that with a natural tendency to bristle at criticism, and mix in the resultant impairments, we find that we have a "perfect storm" formula for significantly diminished returns.
We'll continue this as a series, and we'll examine both criticism's potential dividing force, as well as its proper wield and yield:  That is, how to mount appropriate criticism, for contribution to solid business-IT gains.