Sep 20 2011 2:24PM GMT

Profile: David Scott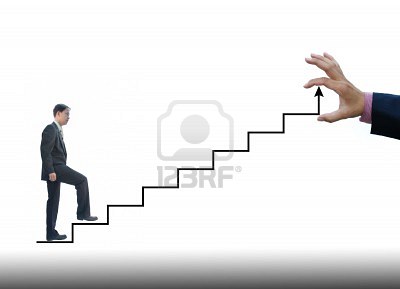 Business is increasingly sophisticated.  Business is routinely conducted twenty-four hours a day, seven days a week.  Organizations are increasing their global outreach.  Travel no longer means that people are "out-of-the-loop."  As people can stay connected to their work they often find, or at least feel, that they must stay connected.  The requirement for effective business and information systems, their proper utilization, and the pressure for the most return possible has never been greater. 
As we consider the increasing requirements for immediate access to data, the security of data, the management of data's content (that is, the treatment of business information as a leveraged advantage), and the growing demand for time in maintaining the highly technical "back-end" of business information systems, we realize that we face an increasing risk to a most important asset.  At risk is business information itself – or business intelligence – and its effective management and use.  In addition to the business reliance on steady information, we must realize too – whether factory, farm, hospital, distribution point, port, Fortune500 endeavor, volunteer group, sole-proprietorship, etc. – that operations, process, production and delivery are increasingly or completely dependent on technology. 
Everyone must gain a thorough understanding for managing the combination of business and technology now, and for what is coming in future burdens.  To illumine the problem another way – without a remedy to current inefficiencies, the divides of communication and understanding will compound exponentially during the coming demands of any business-technology environment.  With accumulating vulnerabilities, not always readily seen, you can face a very real danger to your continued business existence.
At the same time, whether it be core mission-critical business applications, association management systems, accounting systems, e-mail systems, content management systems, shelf applications, etc., all organizations are challenged to implement, upgrade, or change outright these systems on a periodic basis.  There is an ongoing requirement to expand systems' capabilities for services and deliverables while sustaining support of daily business operations. 
The "fruits" of this technology, for example the ability to mine, analyze, and deliver data in providing useful information to Business with accuracy, speed, and efficiency, is not only desirable, it is an absolute necessity.  In tandem, you need an attendant, informed, user class that can leverage technical business tools and their output for maximum effect.  For organizations of today it is now your business to jump, perform, and deliver with an immediacy that wasn't necessary ten years ago – or even five. 
Organizations also must anticipate and build accommodation for whatever the future of business holds:  Changing markets; new products; faster deliveries; improved services, increased competition; and rising security challenges.  In the case of governments and aligned agencies (with mutually reinforcing and united missions) there are new and emerging requirements to work together.  Their objectives and success in achieving them affect safety and security of entire nations.  We can fairly ask:  Will government achieve the necessary agility in responding to the accelerative change of threats? 
For all of these reasons, we realize that we must emplace a culture that supports ultimate outcomes.  In your organization, craft a culture that fosters and encourages open discussion regarding business and technology. 
As possible, leave the normal "box" of your routine day, your desktop… step back from the day-to-day and near-term focus:  Solicit ideas, listen, speak, and contribute – in maximizing your own, and your organization's, present use of systems.  Be a contributor in securing them, and in progressing them to the best future possible.
NP:  Unit 7, Wynton Kelly Trio, jazz24.org