Mar 30 2013 3:27PM GMT

Profile: David Scott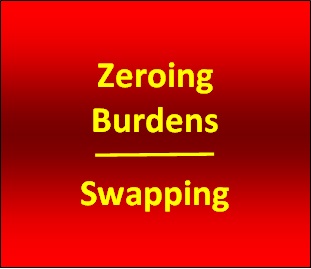 Keeping with the theme, one way to "zero" burdens is to move them.  In this case, a burden isn't completely zeroed from an overall organizational perspective.  However, it is zeroed from a department or practice perspective – by repositioning the burden in an area that can better perform specific work.  To the organization, overall efficiency increases as the burden is lessened; work achieves proper distribution and placement.
This positions the original department to better tackle its emerging burdens, and clears work for which it was not optimally suited.  Many organizations shuffle burdens, resources and people during major reorganizations, and reorganizations are necessary from time-to-time.  But what we're talking about here are things that can be achieved between departments, without a lot of research and analysis.  These are things that are large enough to be viewable through a common sense lens.
Often times organizations find that they've placed work, not according to where it is supposed to reside, but rather where the organization "found" someone willing or able to do it (perhaps forcing the issue).  Over time, these sorts of placements wobble out of balance as personnel change or move up in the organization – the original good-hearted person who took on the work, or perhaps had a natural talent for it, is no longer in the position.  That's a problem.  These placements of work are not even prudent at the outset – placing work based on personalities, or a reason other than appropriate business discipline, is shortsighted and does not build a solid foundation.