Dec 30 2012 2:12PM GMT

Profile: David Scott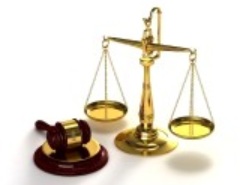 According to Ohio Lawyer magazine, approximately 60% of judges in this country are providing social media guidance to juries during trial.
Frankly:  Why is this not 100%?
Almost every profession and discipline has been through, and continues to go through, embarrassing episodes due to "inside" personnel making exposures of information to the public, all-too-frequently through social media.  A great example, local to me, is a large healthcare complex in town:  Caregivers were discussing patients in a very critical manner on social media, and referring to them by name and room number.  If professional people with special training, clearances, and access are falling prey to the temptation to gossip online, then imagine what juries are tempted to do, particularly absent firm direction and guidance regarding social media.
Note:  This is not to say, or imply, that juries can't be comprised of professional people.  Nor is it to impugn very intelligent and savvy tradespeople, or intelligent, informed, homemakers and so forth; however, I don't care how educated, trained, or experienced a potential jury member is in their area of occupation – absent appropriate care, concern, and caution regarding the discussion of cases on social media, that jury member is defective.
Many State Bar Associations and allied jury instruction committees have been releasing jury instructions for some time, in order to educate and remind members that the bar to discussing the case outside of court and outside of sanctioned jury deliberations, is strictly verboten – and of course this includes social media, e-mail, the internet, and anything else related, such as comment fields in news stories, live chats, and indeed "on the internet or on any electronic device including cell phones."  Hmmm… they might want to update that last with "mobile device."
Judges are also well-advised to remind jurors of consequences such as mistrials and wasted time.  Presently, abuse of social media will result in dismissal from the trial, but watch for that to change:  Soon, I believe it is likely that discussion and divulgence of trial information to social and allied media by a juror will result in prosecution and punishment.