May 9 2013 11:55AM GMT

Profile: David Scott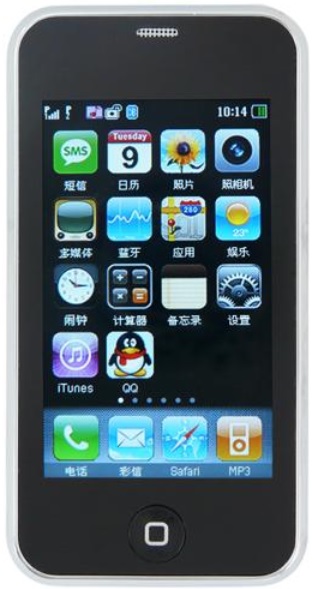 More and more businesses are implementing and leveraging mobile computing for optimal competitiveness.  No longer are mobile solutions the sole province of large companies; small-to-medium businesses (SMB) are jumping in and reaping strong reward.  If you're an SMB that has not yet made the leap, should you – and when?
First, recognize that mobile computing is necessitated by many things:
  – Frequent travel by staff who need enterprise access "on the go"
  – Requirements for situational access to data, such as in airports, meetings, etc.
  – Companies that survey and dispense services at dispersed client locations
  – Specialized apps for communications with, and services to, customers and prospects
  – Marketing requirements, and associated apps
Then evaluate how you might leverage the following:
Targeting:  You can target your audience; on-the-go clients have mobile, and they want to engage.  That means you'll want them to engage with you.  Once your client population is aware of you, you gain a targeted audience.  Also, your employees, solutions partners, and contractors have come to expect ready-communication and access – to information, to decisions.
Communication and support:  Apps help customers in their communication to you.  Your organization can collect data and feedback from them.  Questions, suggestions, and complaints can be addressed with ease and efficiency.  But further, your staff can communicate with the org too; whether on travel, in the field, or at the customer-site.
Marketing and promotion:  Apps are more essential than ever given the increase in the number of mobile users.  eCommerce requirements, payments, and the administration of shopping (such as layaways, "recently looked at" histories, and other sales boosts), make robust mobile enablements a must.
Customization:  Apps can be fitted to your specific missions, agendas, goals, products, and services.  Also, various features, preferences, and security controls are available for perfect fit.
Increased Earnings:   An obvious benefit of increased reach, targeted audiences, and more sales is increased earnings.
For SMB, exploring mobile is not an expensive proposition – at least as a first step.  Interview some mobile providers in your area:  They'll meet with you for a free assessment of your environment, requirements, and goals.  From there, you can solicit some ballpark figures for forward progression and deliveries.
A mobile app, or suite of apps, is an investment – not just another cost.