Mar 16 2013 1:12PM GMT

Profile: David Scott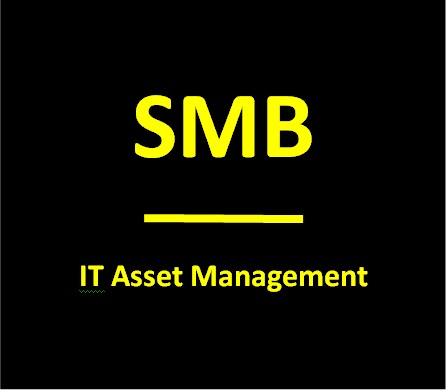 I've been doing a bit of work lately with an organization that finds itself in a pinch.  The backend database system supporting their core business application, associated hardware enablements, and front-end application are all suffering performance problems.
Users – the business stakeholders – experience frequent screen-freezes… often requiring a closing and reopening of screens.  It's very frustrating.  Worse, the business system no longer has a "screenflow" that follows workflow.  It's difficult to make logical progressions during data entry, during routine knowledge-seeks, and for reports generation.  Ad hoc reporting is difficult, and so too is the creation of desired new, recurring, reports.
They're on a path now for several modernizations – and that's the good news.  But it might also be time for an overall IT Asset Management System (ITAMS).
A good ITAMS can help to maintain a solid tune for all of your integrated IT assets – individually, and in terms of how they operate in unison as an integrated whole to your organization's mission: and assets are woven more tightly now than ever before.
A good IT Asset Management System is a comprehensive, ongoing, IT audit:  An inventory, risk detection, and risk mitigation system.
The system provides ready tracking and update to identity, location, configuration, and age of hardware and software assets.  In addition, critical support information for total management of assets is maintained by this system, to include contracts, budgets, documentation sets, training materials, warranties, interdependencies, and backup/recovery elements.  You should even capture data on personnel who are responsible for maintenance of assets, to include outside solutions partners/contractors/vendors, etc.  Capture anything you feel that you can use and leverage in making effective management of all assets.
A solid ITAMS will ensure that assets are leveraged for optimum use and effect throughout their entire lifecycle, in maximizing Returns on Investments (ROI), reducing Total-Cost-of-Overhead (TCO), and in optimizing Time-to-Value (TtV).
Small-to-Medium Business (SMB)
Particularly for SMB, where budgets are tight and carefully allocated, it can be a challenge to get an ITAMS off the ground.   IT's "selling" of the idea to Business may not be easy.
You'll need to do a cost-benefits analysis.  Evaluate the time that IT is spending managing assets presently.  Determine if you can save IT staff's time with an ITAMS, thus redirecting key personnel to other positive pursuits.
Even better:  If there's been a costly "drift" in the recent past, whereby an asset or assets had to undergo an expensive upgrade, with attendant business "crunch" – and if you can show where money and time (same thing, really – time = $) could have been saved – then the case for ITASM may be made.
Next steps will be to make a comprehensive survey of assets, interview business and IT stakeholders, determine the expectations, convey them to a strong ITAMS-partner, and build the project to meet the demands.
By the way, a good IT asset management program and allied system does a fantastic job of supporting your DAPR efforts…
NP:  Gimme Some Lovin' – Spencer Davis Group, original LP, stereo version (I also have original mono vinyl).  Great album, with a nice version of Midnight Special.