Dec 24 2012 1:39PM GMT

Profile: David Scott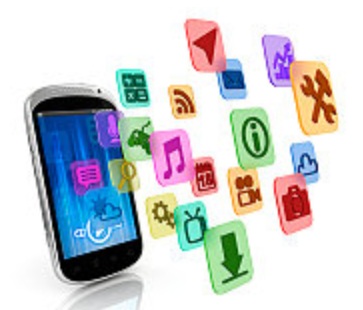 Small businesses manage their budgets and overhead very carefully – they have to.  Investments must represent true investment – with direct payoffs in the form of strong ROI; a carefully managed Total-Cost-of-Overhead (TCO); and it helps to have an efficient Time-to-Value (TtV) – that is, the sooner something can start contributing and delivering to the bottom line, the better.
We want quick returns on our investments, and we want to maximize profit by keeping overhead low even as we invest in, and implement, those things that drive revenue.  And so, in the face of an ongoing mobile revolution, any business has to ask itself:  Should we have an app?
Regardless whether any small business sees the need for an app now, or later, it is wise to have a mobile strategy.  Stay current with what is available and what it may do for you now, or in time.  A good start is to simply optimize your website for mobile.
"Mobilizing" your website
Engaging a provider to build a mobile-friendly website is quite inexpensive.  Most sites today utilize a Cascading Style Sheet-based design (CSS).  If you're not on a CSS protocol, you need to get there in order to be positioned effectively for the future anyway, and that is going to cost a bit.  Assuming you're utilizing CSS, optimizing your site for mobile isn't difficult, or expensive.  Many web hosts will even provide a free basic mobile site.  However, for a polished look, best operations, and best certainty, you'll want to partner with a strong mobile solutions provider.  It's a good relationship to get underway in any case.
Advantage of Mobile Site over App and Vice-Versa
In terms of compatibility, mobile sites work universally, independent of device, and generally independent of browser.  Score an advantage for the mobile site.  However, recognize that a mobile user must open the browser, and negotiate to the URL, or to the Favorite, or Bookmark…
Apps, on the other hand, can be anchored right on the device's desktop.  And, apps can be customized to do anything, whereas mobile sites are merely replications of regular site, or even slightly diminished versions.  Apps can provider reminders, can notify of new products and services, can be customized to tie into other apps, and so forth.  It's important to recognize that each app will need to be created for each platform you intend it for, whether Android, iPhone, or Blackberry.
Apps can also be "inside-facing" – that is, they are not customer-oriented, but rather they help your inside people and processes.  Inventorying, for example.  Dispatching, as another.
Cost?
An app for your organization can cost anywhere from thousands, to tens of thousand, to hundreds of thousands of dollars – depending on the size and scope of your business and related desires.  A good place to start is with an initial, high-level, conversation with a mobile applications solutions provider – that much is free.  They can help you to decide where the advantages lie:  site vs. app, and the robustness of each, and where the paybacks are.
I'd like to wish all readers of this blog and all staff at TechTarget:  Happy Holidays!