Aug 29 2012 3:37PM GMT

Profile: David Scott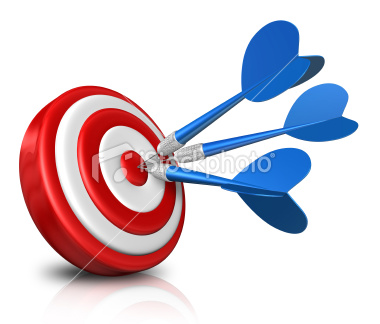 A recent article I was reading stated that "the majority of the heavy lifting for IT management falls to the CIO and the IT team – the former to plan, the latter to execute."  (InfoWorld, Special Report, May 2012). 
The rest of the content, and context, made clear that many decisions that are clearly business', we're mistakenly identified as IT's.
In my experience, this is a fundamental mistake of view; it leads to mistakes in execution, and poor results.  Let's first take the CIO, and the "heavy lifting" of planning.
The heavy lifting of planning is a shared component:  Between "Business" and "IT" (business stakeholders, and that aforementioned CIO, and various planning and project teams).  In fact, business stakeholders had better engage, and have a major part of planning, along with IT's business analysts, software engineers and programmers, and all the other collateral IT people who weigh in and contribute to projects (Network folks, HelpDesk, etc.).  Business must mount a business-driven IT strategy – in service to itself.  IT does not exist in a vacuum (even in a tech company – that is a business too, with an engaged and driving business component).
In fact, my book's main argument is that IT serves at the pleasure of business.  Something, i.e.  business, must exist before IT can service, solve and support.  
"Business" is defined simply as "the doing of the doing" ("busy-ness") – whatever it is your organization does, be it Fortune 500® company, non-profit organization, government agency, or sole-proprietorship.  In other words, for this post's context, we're not defining business as private enterprise, but whatever it is you do; this way, we can cover every organization, and everybody within.
This business-driven view, with subsequent strategy and effort, should be obvious – but in many realms it is not.  (Refer to I.T. Wars:  Managing the Business-Technology Weave in the New Millennium).  I feel strongly enough about this that I branded a team – the Business Implementation Team (BIT), and stress that this team be comprised of top-talent business and IT folks for purpose of piloting the organization forward on best technical supports.  It is essential. 
This is a general roundtable (not a specific project-tethered team, for example) that surveys the horizon, the breaking developments, the new solutions – for evaluating and plotting the organization's best directions, best destinations, and ultimate IT strategies, in service to the most efficient conduct of business.
Be wary of business leaders who disengage from IT planning.  They may feel unqualified, and hide this by claiming that progressions are "IT's business."  These business "leaders" don't want to be seen as responsible if things go wrong.  But how is IT to effectively plan and progress the org in the absence of business engagement?  IT has the ticklish responsibility – for it's own betterment – to force an engagement:  But a willing partnership is best.
Establish a BIT team with talented business participants:  business folks who are excited by technology's prospects, and who are qualified to participate.  First, explain the concept to business leaders who can sanction the team's existence, and who  have the power to place appropriate business folks at that planning table.  Meet quarterly, semi-annually, or annually – whatever suits your org – and occassionally on an ad hoc basis.
Remember:  The majority of the "heavy lifting" for IT management falls to business.  Business must size and scope it's IT team, being that IT doesn't even exist until business exists.  Business then must help to define IT's direction, even as IT suggests and makes prudent exposures for new ideas, solutions and supports. 
But to IT:  Get strong documentation that business has sanctioned any particular path and end destination. 
Hit the target – Craft the best business-IT relationship with a strong partnership between Business and IT, with agreed upon and fully sanctioned services, solutions, and supports.  And in servicing the future – share the "heavy lifting" of planning.  Institute a BIT team; if you have an equivalent, tune it and take care of it.